The Roadkids Model Their Retro Roadmap Tees and Hats – They're Going on a Road Trip!
Posted on: July 5, 2012
Retro Roadsis just shared this photo with me of the Retro Roadkids all decked out for their family road trip to Lake George NY – love it!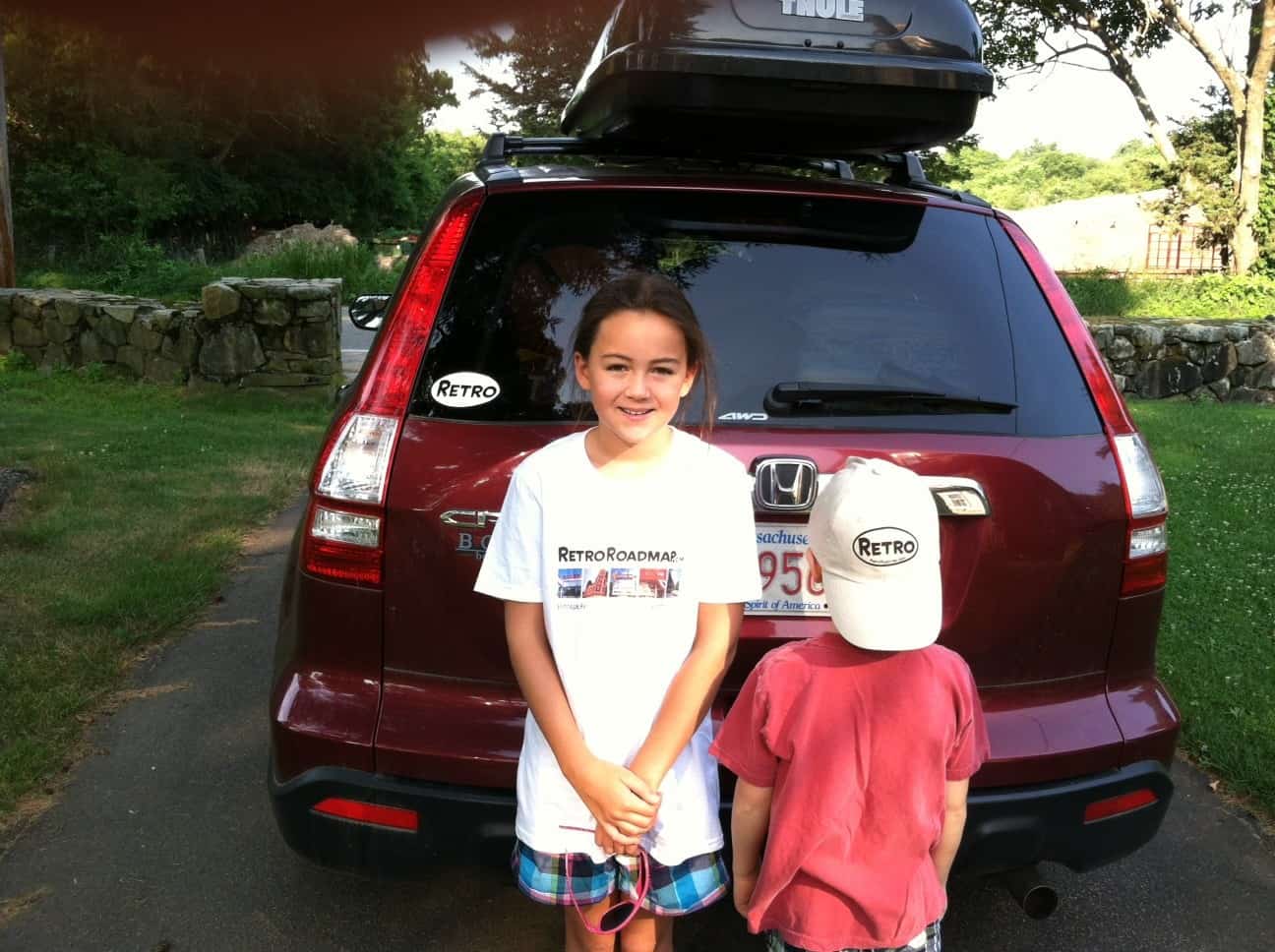 Retro Roadboy can be a bit of a shy one when it comes to getting his photo taken – I think it runs in the family. BUT this was a perfect way to show off his Retro Roadhat.
I can't wait to hear all about their visit to one of my fave places – Lake George NY. When I get the photos I'll share for sure!
(And remember- shameless plug- if you want your own Retro Roadmap tee or hat or sticker, just go to the Retro Roadmap Store– it's that easy!)