Help Plan a USA Vintage Road Trip for Our International Visitors!
Posted on: October 20, 2012
Mod Betty is donning her Retro Roadmap Hostess apron once again, wicked excited to share some of the vintage mom and pop places across the US with some Retro Roadmap readers from Australia!
But since I haven't been everywhere (man) I would love some help from you swell readers.
Let's show them the vintage "charm" of the USA 😉
Here's the deal:
Lee & Holly are from Australia and will be visiting The States this November. He works in film, as a photographer and says the theme for their 3 week visit is "All Things Retro"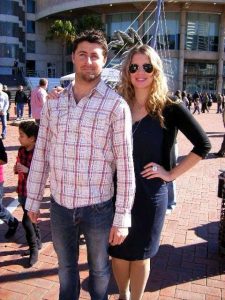 They've been here before and are in love with all sorts of Americana like vintage signs, motels, diners, bowling alleys, drive ins, vintage clothing – you know, the places you can only see in the USA, and all of the stuff that us Retro Roadmappers dig!
Lee writes:
Holly and I love an adventure and meeting quirky people (I mean that in all respect) and we love America and its people.
The numerous times we have visited the US we have been treated so well, especially when we got off the beaten track and often find that being from another part of the world we are somewhat of a novelty.
And the coolest part of their trip?
They'll be driving – from Los Angeles across to New York City in an actual vintage 1961 Chevrolet Bel-Air: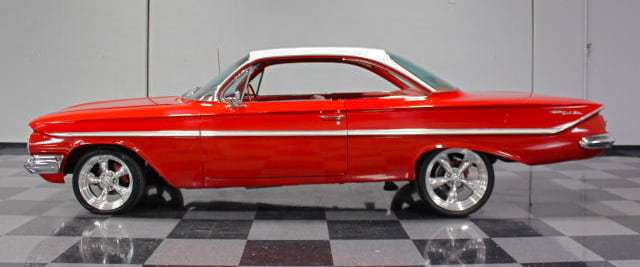 Holly's dad loves old Chevys and has imported a number into Australia over the years, so it only took a little bit of encouragement from him to have Lee find a vintage car over here for their trek, then have it shipped back home when they return.
How awesome is that?!
How envious am I? 😉
But if I can't be on a road-trip like that the next best thing I can do – with your help – is make sure they have an awesome time visiting the truly authentic old places that make this country so great.
The Retro Roadmap Vintage USA Road Trip Map
Their plan is to take 3 weeks to get from LA to NYC, avoiding the main highways whenever possible, so they can visit small towns, see cool places and meet interesting people along the way.
They've got a few stops they are interested in making along the way, and those have somewhat given shape to their route, but I'm sure there are more places to add to the map.

View USA Retro Roadmap Roadtrip! in a larger map
So this is a call to arms for Retro Roadmap Readers – let's work together to make sure our guests have a great visit, by populating their map with all sorts of  cool old vintage and retro places!
Here are the states that need some vintage suggestions:
Nevada
Utah
Colorado
Nebraska
Iowa
Illinois
Ohio
I've pretty much got PA, NJ and NY covered, but those other states are where I could use some help. Not just for their trip, but to have places that are recommended by actual readers, added to the official Retro Roadmaps.
You know it's my dream to have an alternate universe travel map of the US populated with nothing but recommended vintage places to stay, eat, shop, have fun and meet people. Like stepping back in time without leaving all of the conveniences of the present.
Do you live in one of the states listed above, and could suggest places? Or have you traveled through and have some recommendations? Maybe you've got relatives, or friends / classmates / Facebook pals / that live in those states who could lend a hand?
I know how fun it is to show off the cool vintage places near us when we have guests visiting, and maybe you or your pals would like to do the same, for Lee and Holly?
Lee is looking forward to documenting their visit with still photography and on film, as a remembrance of this grand tour of the US. I've already made him promise to share photos with us all!
So there you have it, "my fellow Americans" 😉 We've got guests coming over and want to make a good impression and show them what the real US is all about. The nice folks you meet along the way, and the vintage places you can't visit anywhere else in the world.
I've made the Google map shareable so you can add your own pins to the map, and please put your name on your pin so they know who to thank. Suggestions can be collected in the comments section below.
UPDATED!
A number of people have asked me how to add a pin to the map, and here are some easy steps. If you have any questions about how to do it just email me at ModBetty AT RetroRoadmap DOT com!
 HOW TO ADD A PIN TO A GOOGLE MAP
Go to the link below the map in the post where it say View USA Retro Roadmap Roadtrip! in a larger map

View USA Retro Roadmap Roadtrip! in a larger map <<- THIS LINK RIGHT HERE 🙂
Click the link, that will open up the entire map
 Search for the place you want to put on the map, using the search bar(That should hopefully bring up a listing in the left hand column and a pin on the map)
Click on the pin on the map and the info bubble that pops up should have a

Save To Map

option
 Click on the Save To Map option and select the USA Retro Roadmap Roadtrip Map as the map to save it to
 Hit save and Voila! It should be saved to the USA Retro Roadmap Roadtrip Map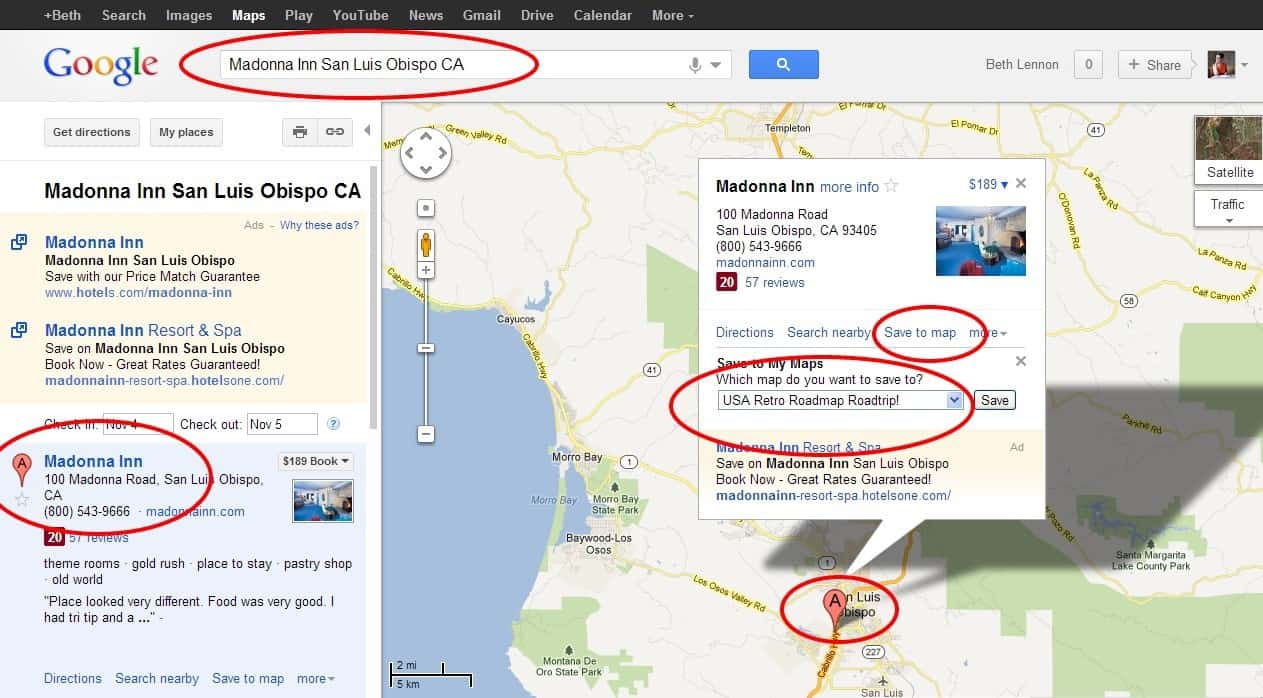 You should get  a message at the top of the map where it says that your pin has been saved to the map with a link to the map. Click the link , and you'll be brought to the map.
If you want to edit your entry just hit the Edit button on the top of the left hand column list, then select the pin you want to edit. You can change the pin style, description, all sortsa stuff!
I just realized you may need to have a Google Account to do this, but if you don't have one and want to add places to the map, just put your places in the comments here on this post, and I'll add them to the map.