Mod Betty to appear as a special guest at the PCA Pop Culture Association 2020 Conference April 15, 2020 in Philadelphia PA!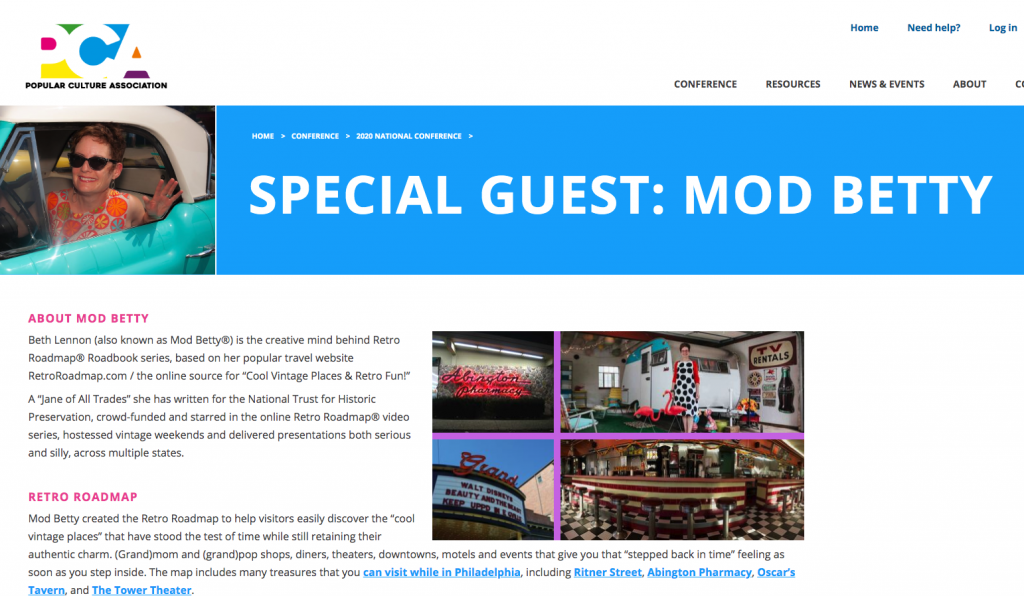 The Mission of the PCA Pop Culture Association is:
…to promote the study of popular culture throughout the world through the establishment and promotion of conferences, publications, and discussion. Aiding the PCA in this goal is the PCA Endowment which offers support for scholars and scholarship.

The PCA actively tries to identify and recruit new areas of scholarly exploration and to be open to new and innovative ideas. PCA is both inter-disciplinary and multi-disciplinary. Finally, the PCA believes all scholars should be treated with dignity and respect.
Mod Betty can't wait to share her fave Philly finds from her Philadelphia Retro Roadmap Roadbook , and maybe even show a few line dance moves too 😉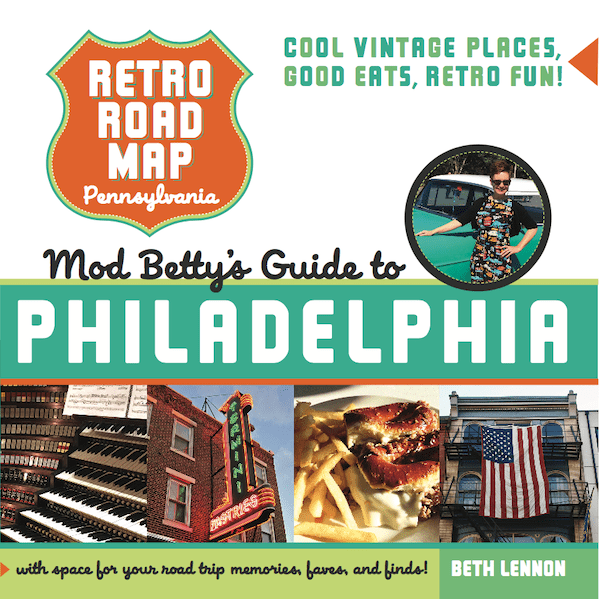 If you're a member, I look forward to seeing you there!