Retro Roadmappers – Mod Betty had been hoping to share these fun Retro Roadmap stickers and pins during some of the many in-person events I had planned on attending this year, but alas they've all been cancelled. 🙁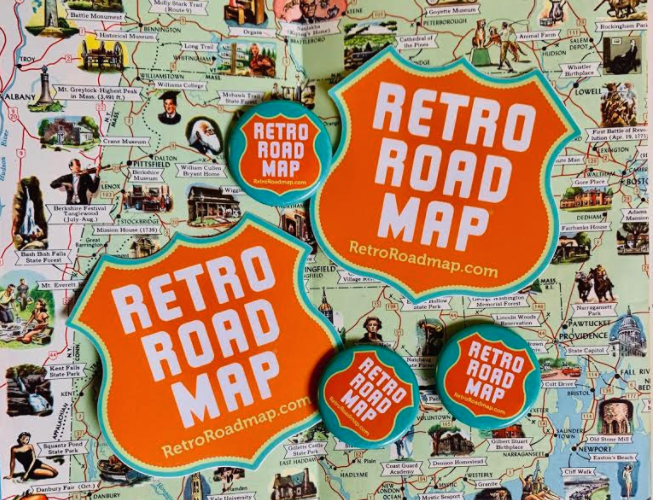 So I've decided to spread some cheer and offer them to you for FREE (while supplies last)!
They'll do a lot more good in the world spreading cheer to you, than sitting in a box in my studio 🙂
To get yours just mail me a Self Addressed STAMPED envelope (SASE) to:
Retro Roadmap
P.O. BOX 896
Phoenixville PA 19460
Also, if any of you are interested in getting some stickers and / or pins for your business, I've been VERY happy with the folks at Sticker Mule. Their ordering process is easy, their proofing a snap, and their quality is impressive! They've just released a few new tools (disclaimer I haven't used them) called Trace, Upscale and Redraw, that make it wicked easy to create high quality print ready images.
To save you $10 on your first order, just click the banner below – and yep when you save $10 I'll get $10 in my account, so it's a win-win! .

Happy stickerin' Retro Roadmappers!
xo
Mod Betty