Bryn Mawr Film Institute – Historic Theater and More Don't just go to the movies, learn about them too!
Posted on: April 23, 2017
address: 824 Lancaster Ave Bryn Mawr, PA 19010
phone: (610) 527-9898
Back in the 1920s there were a number of movie theaters along the Main Line just outside of Philadelphia, but now only one remains that is on the National Register of Historic Places – the Bryn Mawr Film Institute.
Opened in 1926 as a movie house known as the Seville, the original neo-classical elements of the exterior are still visible: Pilasters topped with eagles, round medallions with winged horses, and the symmetrical marble-lined entrance. The marquee, while new, is a replica of the original design.
As you pass the ornate free-standing original ticket booth, you'll enter the theater and be greeted by an arched two-story glass atrium.
As with many neighborhood movie houses, the Bryn Mawr had its slow decline through the later decades, with the lowest point being threatened with closure and possible future as a gym (similar to the fate of the neighboring Ardmore Theater.)
However, a group of local residents and businesspeople saw the value in maintaining the theater as a creative spot and organized the Bryn Mawr Film Institute to save it. The organization purchased the building in 2004 and throughout the next 10 years completely renovated and expanded the space to now include 4 state-of-the-art auditoriums, stadium seating and large format screens.
Not only a place to see movies, the Institute is a place to learn about them too. An evolving curriculum of film courses, an in-house film education department, discussion groups, special events, film festivals, open screenings and membership benefits all work towards informing the public as well as entertaining.
Parent with infants will appreciate the Kids Matinee screenings – babies welcome! And on the other end of the spectrum they offer student and senior discounts as well.
The wide selection of independent, international and contemporary films to choose from (both digital and 35mm) ensure's that there's something for everyone here at this creative gathering spot.
Mod Betty loves that the Bryn Mawr hosts The Secret Cinema screenings of vintage 16mm films here! Secret Cinema is a Philadelphia area treasure, read all about it here!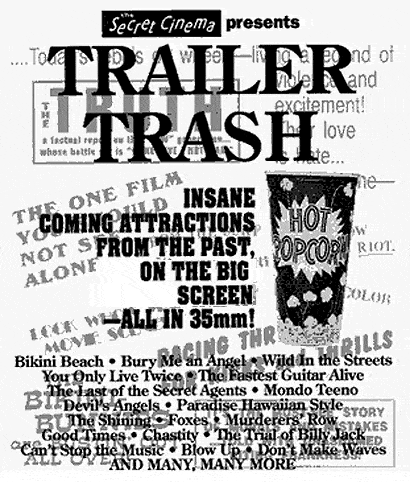 Bryn Mawr Film Institute – Historic Theater and More
824 Lancaster Ave Bryn Mawr, PA 19010
About this Location
address: 824 Lancaster Ave Bryn Mawr, PA 19010
phone: (610) 527-9898