The Culinary Arts Museum – Diner Photo Exhibit by Robert O. Williams Providence, RI
Posted on: November 6, 2012
The Culinary Arts Museum (Part of Johnson & Wales University) in Providence RI is a must stop for any diner lover, but especially now with an exhibit of diner photos from famed photographer Robert O. Williams.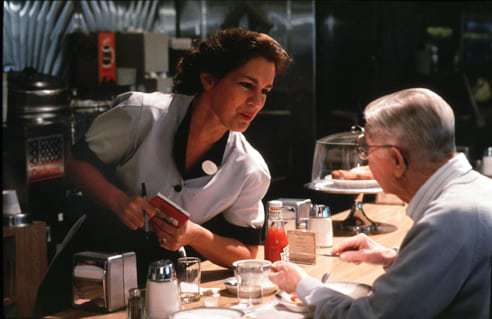 Opening on November 15 and on view through June 2013 "Hometown Diners" is a collection of photographs by award-winning photojournalist Robert O. Williams, selected from his book of the same name.

Williams' fascination with diners began as a boy — and led him on a journey across the US to document American diner life. His images sum up the life of diners: we see servers, cooks, patrons, the buildings themselves, and the very neighborhoods they serve.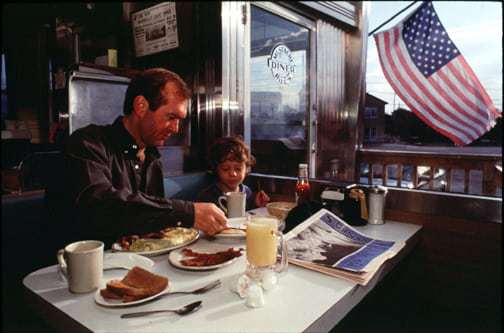 On Thursday, November 15 from 6-8pm, the Culinary Arts Museum at Johnson & Wales University is hosting a reception to celebrate  this and two other recent exhibitions. Refreshments and light fare will be prepared by Johnson & Wales Culinary Events. This reception is open to the public; admission is $5. Reservations are required for this event. To RSVP, call 401-598-2805. Get directions.
But that's not all that the museum has to offer the Retro Roadmap reader! There is also a wonderful permanent collection devoted to Diners that you can see year round.
This makes sense, as diners as we know them, really began as horse drawn carts on the streets of Rhode Island.  There's all sorts of Dinerabilia, vintage signs, menus, photos and an actual diner inside the museum.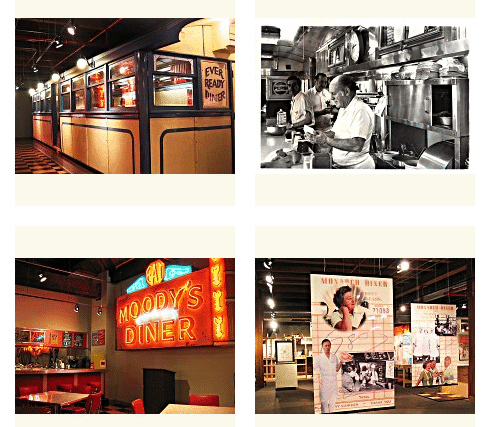 You can even rent the diner/soda fountain space for parties and events, and there are all sorts of other restaurant food history exhibits that are sure to get you hungry – so make sure you visit on a full stomach!
The Culinary Arts Museum – Diner Photo Exhibit by Robert O. Williams
315 Harborside Blvd, Providence, RI 02905