Design Philadelphia 2012 Picks For Retro Roadmap Readers into Vintage Modern Style
Posted on: October 2, 2012
Retro Roadmap readers in the Philadelphia area might want to take note of these two events happening as part of Design Philadelphia 2012 next week, especially if you're interested in mid-century modern furniture and color! 
Pan Am Blue and Powder Room Pink:
How Chemistry Created Vintage Modern
Thursday Oct 11, 2012 6:00 PM – 7:00 PM Free and open to the public.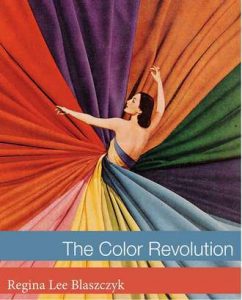 Award-winning design historian Regina Lee Blaszczyk will share research from her new book, The Color Revolution, to show how the Delaware Valley's chemical industry collaborated with designers to create the chic modern style recently revived by TV shows like Mad Men and Pan Am. Book signing will follow. Visit CHF's Making Modernity exhibition before the lecture.
Chemical Heritage Foundation
315 Chestnut Street
Philadelphia, PA 19106
215-925-2222
Adrian Pearsall Furniture Exhibit/Presentation
Friday Oct 12 6:00 PM – 9:00 PM Free and open to the public.
Please join us for a look into the life and mind of the great mid-century modern furniture designer, Adrian Pearsall. This event will consist of a furniture exhibition including some of his finest pieces collected from the surrounding area accompanied by presentations given by his daughter, son, and wife. Cocktails and hors d'oeurves will be served.
ReMOD Gallery
38 S 3rd street
Philadelphia, PA 19106
609-760-0162
I'm trying to convince Retro Roadhusband we should attend these events, hopefully we'll see you there!
Design Philadelphia 2012 Picks
38 S 3rd street, Philadelphia, PA 19106