Miller's 5 & 10 Boonville Indiana – 4th Generation Variety Store!
Posted on: January 5, 2017
address: 108 W. Locust Street, Boonville, IN 47601
phone: 812-897-0420
5 & 10 Alert!
Mod Betty is thrilled to learn of an authentic vintage 5 & 10 store to add to our list – Miller's 5 & 10 in Boonville, Indiana.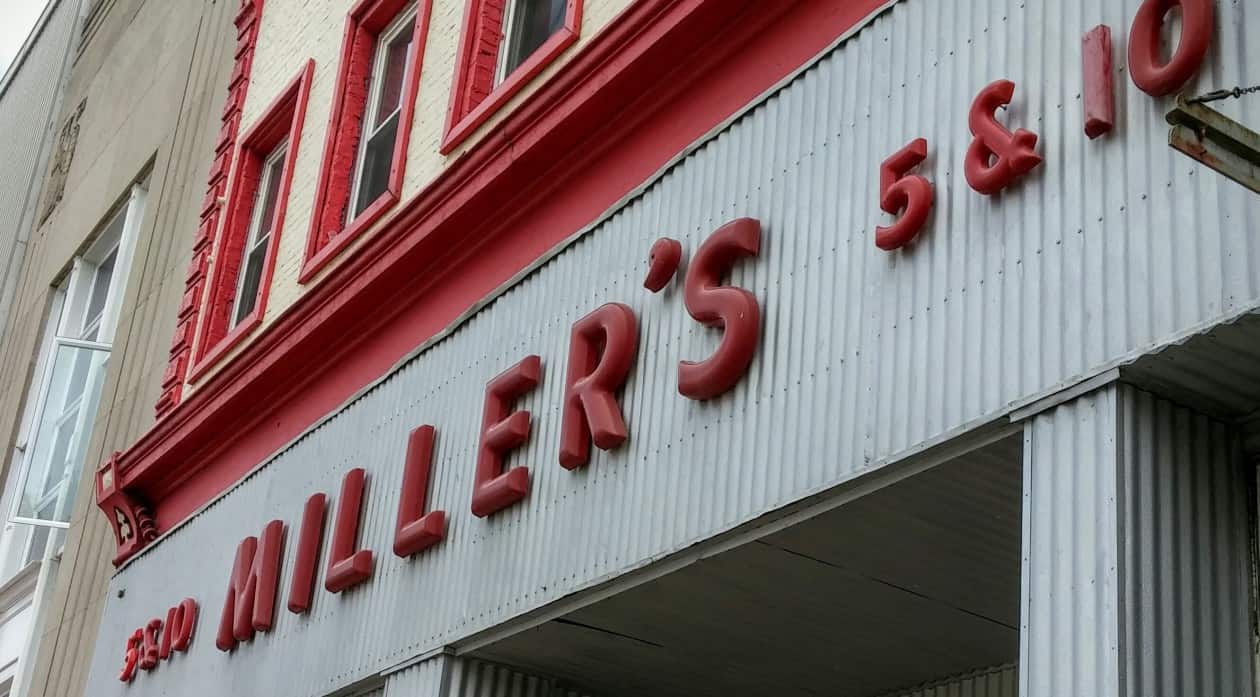 Miller's 5 & 10 was founded in 1958 by Leonard H. Miller and his son James W. (Jim "5 & 10") Miller, Sr. Today the shop is still family-owned-and-operated by Jim Sr's. grandson and wife, J.D. and Jenny Campbell, and his children Gale Campbell and Jim Jr. – 4th generation!
Like most of the 5 & 10s we love, they have a variety of products and specialize in hard to find items and things that the big box stores are too homogenized to carry.
Here's a small glimpse of their recent items via the Miller's 5&10 Facebook Page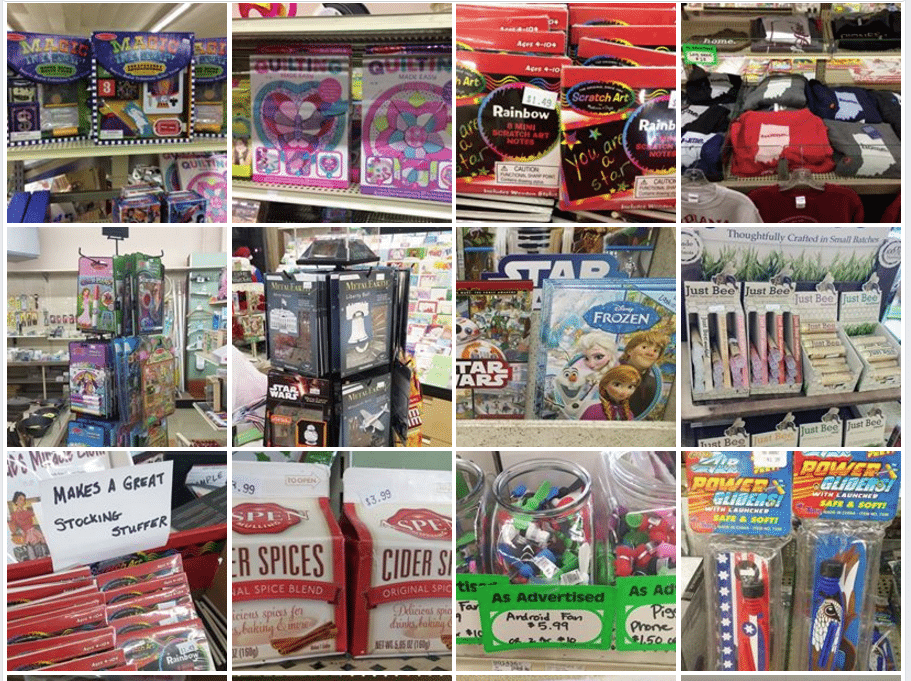 In their own words:
We are a "traditional dime store" specializing in "hard to find" items. We have a variety of the old mixed with the new, meaning we carry everything from toys (Melissa & Doug, Spirographs and Jack-in-the-Box) to men's and women's handkerchiefs to collegiate merchandise to Girl Scout and Boy Scout merchandise to Tervis tumblers.
So next time you're in the vicinity of Boonville IN, make sure to stop in at Miller's – you know they'll have something you need, and you'll be helping to preserve the kind of shops we Retro Roadmappers love!
Miller's 5 & 10 Boonville Indiana – 4th Generation Variety Store!
108 W. Locust Street, Boonville, IN 47601