Miss Oxford Diner – Since 1954! Oxford PA
Posted on: February 8, 2017
address: 233 S 3rd St, Oxford PA 19363
phone: (610) 932-2653
Note: credit cards accepted
On a grey winter day, nothing beckons Mod B off the road than a big ol' neon sign pointing at a vintage diner.
Who am I trying to kid? Even on a sunny warm day it would be a sin not to stop by the Miss Oxford Diner in Oxford Pennsylvania, as it is one of the few Retro Roadmap worthy places in southern Chester County, PA.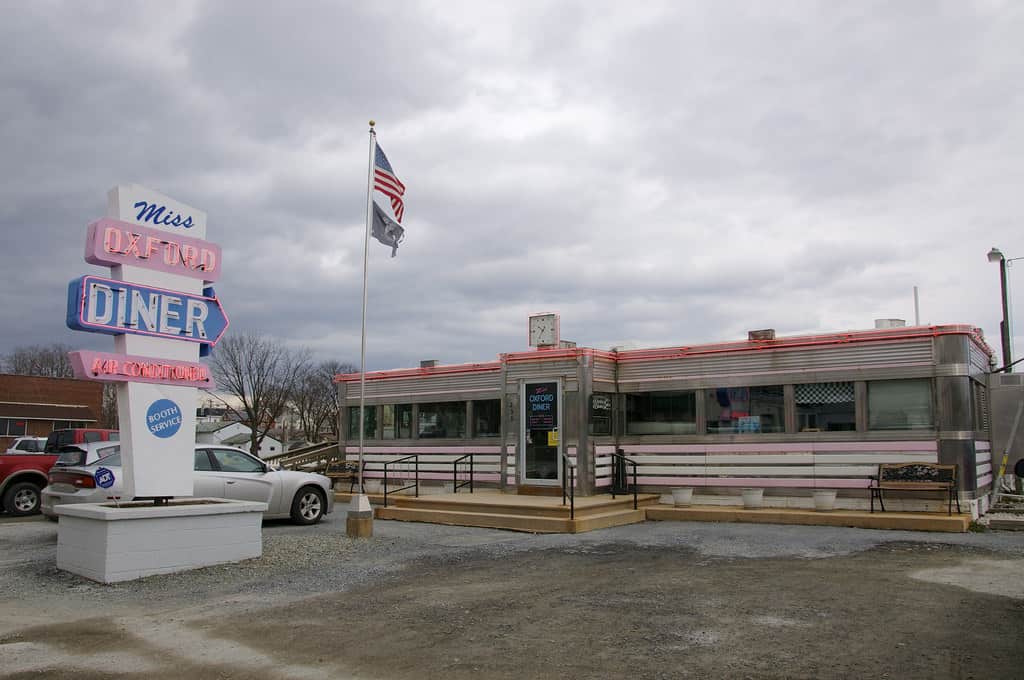 A "Silk City" diner (built by the Paterson Vehicle Company of Paterson NJ, which was called "Silk City" because of the silk mills there)  the Miss Oxford has been at this location since 1954, replacing an earlier diner at the same spot.
In 1994 the diner was renovated after being closed for a bit, but lucky for us they wisely chose to highlight the original features of this classic diner, like the curved formica-covered ceiling, counter seating and stainless backsplashes.
Doing a bustling business at lunchtime, there are daily specials as well as traditional diner faves on the menu. (Mea Culpa – I started eating my sandwich before remembering to photo it. And I loathe photos of half-eaten food, don't you?)
Don't forget that diner dessert staple – pie! Nom.

Service was friendly and efficient, and I had a lovely chat with waitress Betty, as we compared all of the different names we "Elizabeths" are called sometimes.
Oh how I wish the booth jukeboxes worked – mine had some great vintage albums featured!
Speaking of booth – before you leave the diner, take a peek at the booth closest to the far door leading to the rest rooms: It's 1/2 size – just big enough for one person!
Bonus for the collector in your group, they sell their classic diner mugs emblazoned with the diner sign: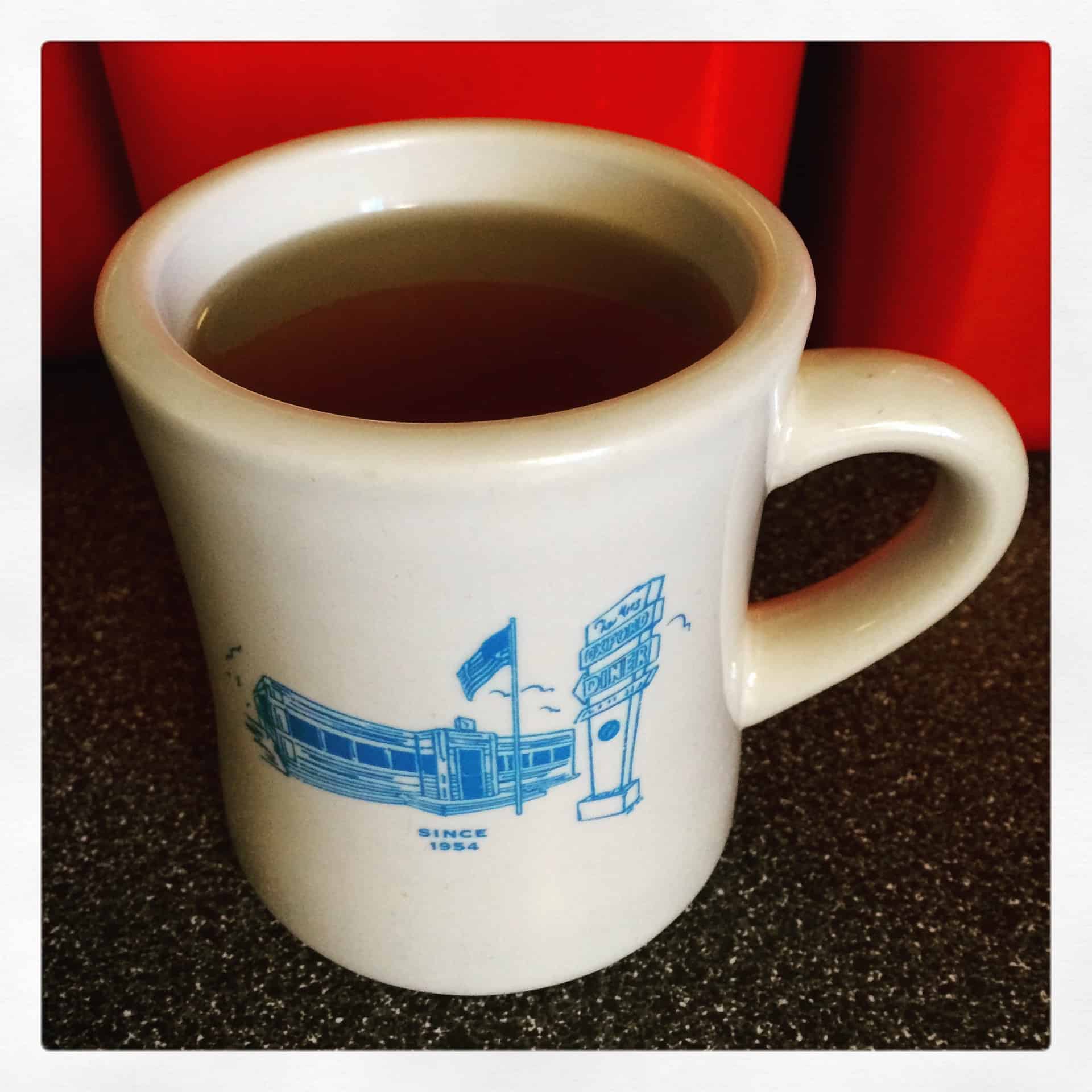 Mod Betty added one to her collection to remind her to visit this diner any time she's on Route 1 just north of the Maryland line!
Miss Oxford Diner – Since 1954! Oxford PA
233 S 3rd St, Oxford PA 19363