Moxie's Ice Cream Wynantskill, NY – A Retro Roadmap Reader Recommendation Wynantskill, NY
Posted on: August 3, 2012
Retro Roadmap fan Scott Marks writes to add Moxie's Ice Cream to Retro Roadmap!
 Scott writes:
Way out in the residential areas of Wynantskill, NY you can find some amazing homemade ice cream including a "world tour" plate of 6 mini scoops of different vanillas (Haitian, Tahitian, Mexican, Venetian…) and an exhaustive selection of other flavors (many quite unexpected.)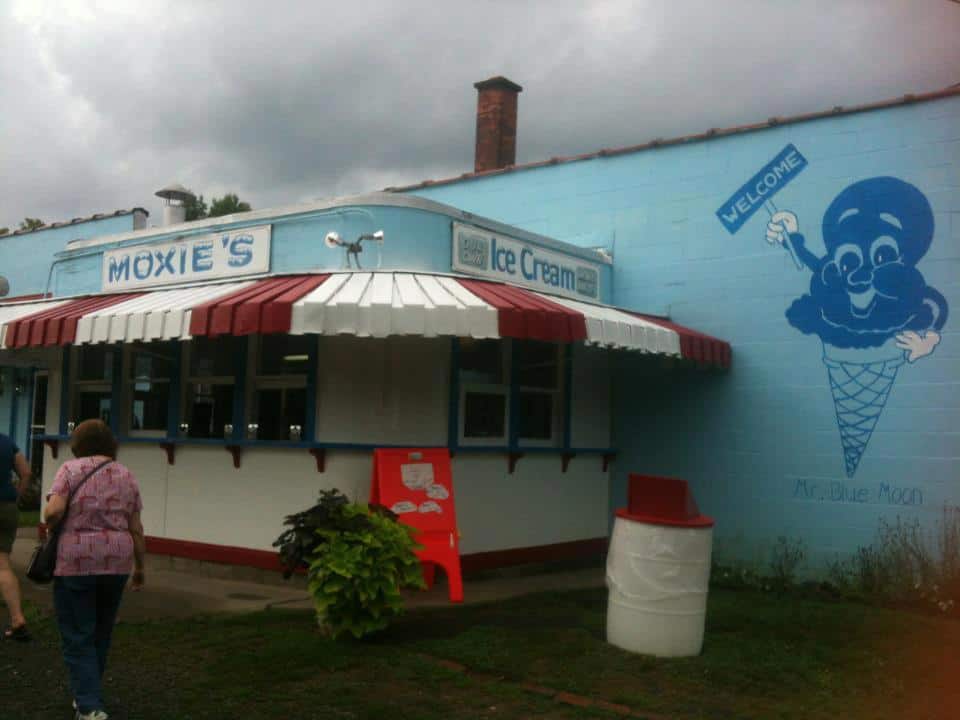 It's a family business passed down father to daughter, but unfortunately has nothing to do with the historic soda pop and is only open in the summer (until the ice cream runs out) — at Moxie's Ice Cream.
I think you had me at 6 different types of Vanilla!
Thanks for the suggestion Mark, happy to put it on the map, and help everyone get there!
Moxie's Ice Cream Wynantskill, NY – A Retro Roadmap Reader Recommendation
1344 Spring Ave Wynantskill, NY 12198