Termini Brothers Bakery Philadelphia PA – Retro Roadmap Video #7 [SWEET!]
Posted on: March 22, 2015
Our latest Retro Roadmap video is live on Youtube – please watch, like, comment, share and subscribe!

Termini Brothers bakery in South Philly has my heart not only for the drop dead gorgeous neon sign and exterior, but for the stepped back in time decor they've lovingly kept intact for over 90 years.
The original location for the shop was actually just across the street (now a small restaurant owned by the Termini family) and the business started there in 1921. The bakery became famous for its old world treats, and is still on the list of many people of the best place to get a cannoli in Philadelphia. They fill them for you while you wait!
As you enter the bakery, you may be a bit overwhelmed by the sweet sugary scent in the air, or the accumulated vintage details – from the decorative tile floor to tin ceiling and everything in between.
Cookies, cupcakes, pies and danishes are always available and there are also seasonal items, like zeppole, made for only a few weeks in March until the feast of St. Joseph.
Decide your decadence then a white hatted worker will be glad to collect your favorites up for you on a tray, place them in a box and tie it up with red and white string, like a gift!
The business started with two brothers – Giuseppe and Gaitano, and today the business is still run by two brothers – Joseph and Vincent, jr, third generation bakers. Their father Vincent senior (Giuseppe's son) has worked in the bakery all his life and if you're luck you'll run into him during your visit.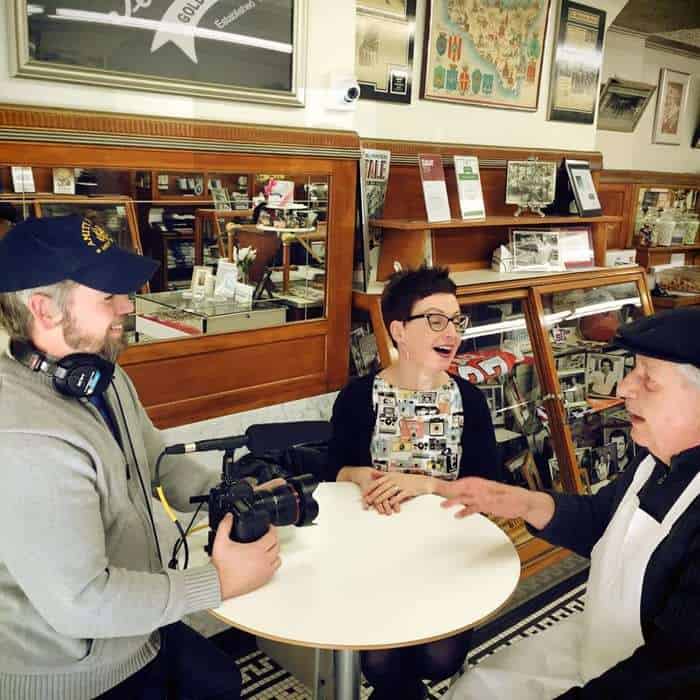 Termini Brothers Bakery Philadelphia PA – Retro Roadmap Video #7 [SWEET!]
1523 S 8th St, Philadelphia, PA 19147