Old Fashioned Pharmacy Lunch Counter & Soda Fountain Bar Harbor, ME- A Retro Roadmap Reader Find!
Posted on: October 27, 2011
I've always got my eyes peeled for Retro Roadmap worthy places to add to the map, so when I spied what looked to be an authentic pharmacy lunch counter in the photos of the National Serro Scotty Society Camp Out in Maine, I went directly to the source, NSSO founder and all 'round swell gal, Nancy Kroes.
Sure enough those were her photos of the West End Drug Company in Bar Harbor, Maine!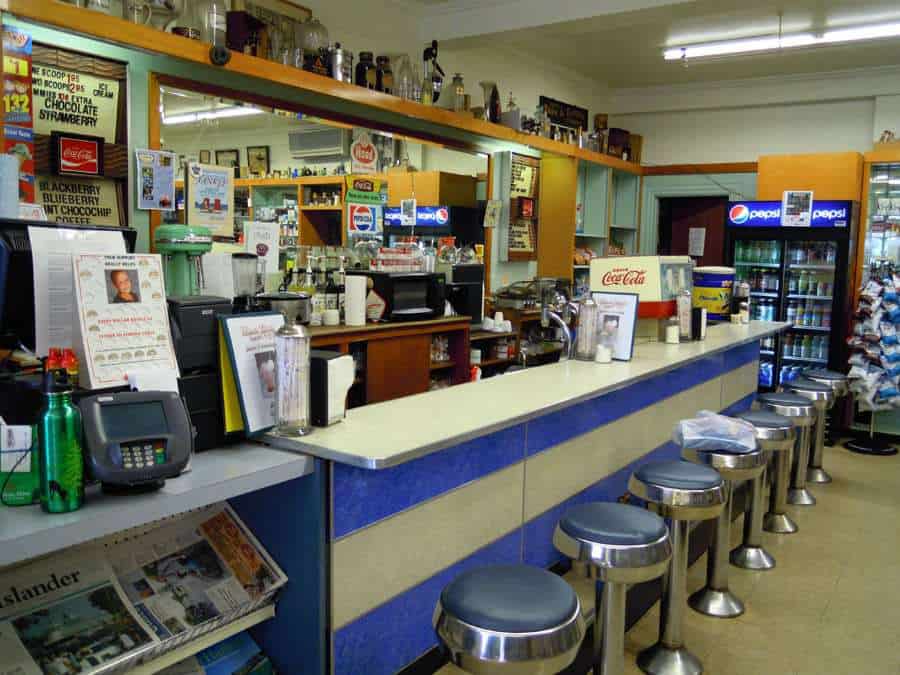 Nancy notes that she had a grilled cheese- made with White American Cheese, which isn't available in her home state of Michigan (they've just got the Orange Kind). Being a New Englander myself I never realized that the white version was a regionalism. What color American Cheese do you have where you live?
Here's a photo of Nancy's comfort food sandwich and bowl of tomato soup. If that doesn't warm you on a cold Maine day I don't know what will!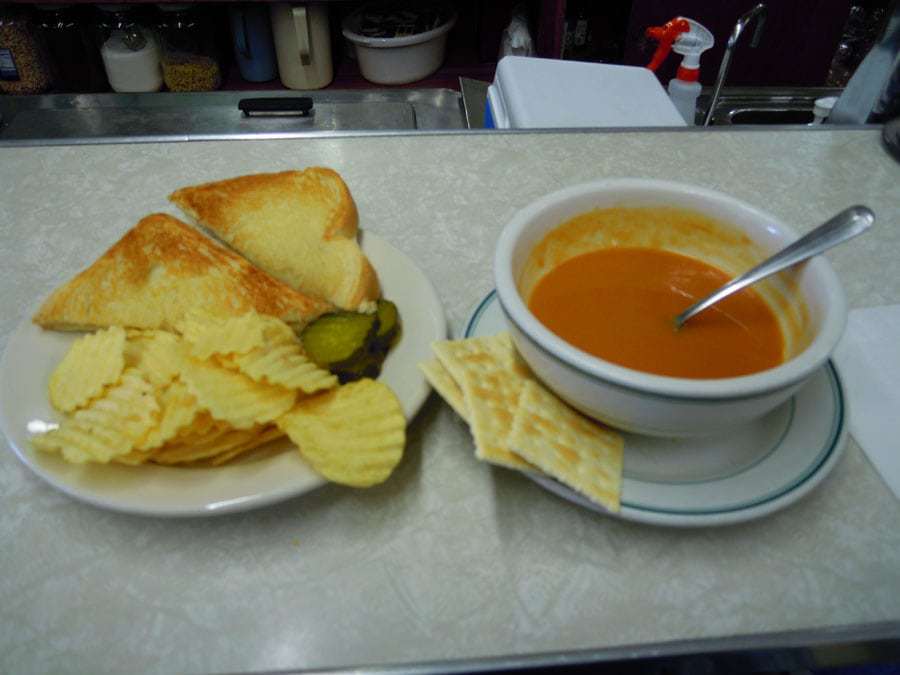 You can see from the photos on the West End's Facebook page that it was at one point a Rexall Drug Store and it looks like they serve up tasty shrimp salad rolls, blueberry pie ala mode, hand dipped ice cream cones and frappes. AND they were named Best Sweet Deal 2010 by Yankee Magazine.
Can't wait to try it out myself- thanks for the tip, Nancy!
Old Fashioned Pharmacy Lunch Counter & Soda Fountain Bar
105 Main Street Bar Harbor, ME 04609-1844