The Victor Cafe – Philadelphia's Music Lovers' Rendezvous since 1918 Old School Charm AND Live Opera Arias!
Posted on: October 24, 2017
The Victor Cafe:
address: 1303 Dickinson St, Philadelphia, PA 19147
phone: (215) 468-3040
Tucked away on a side street in South Philly, The Victor Cafe is a Mod Betty fave destination for special occasions (like our wedding anniversary ;-)) or just a forever-memorable night on the town.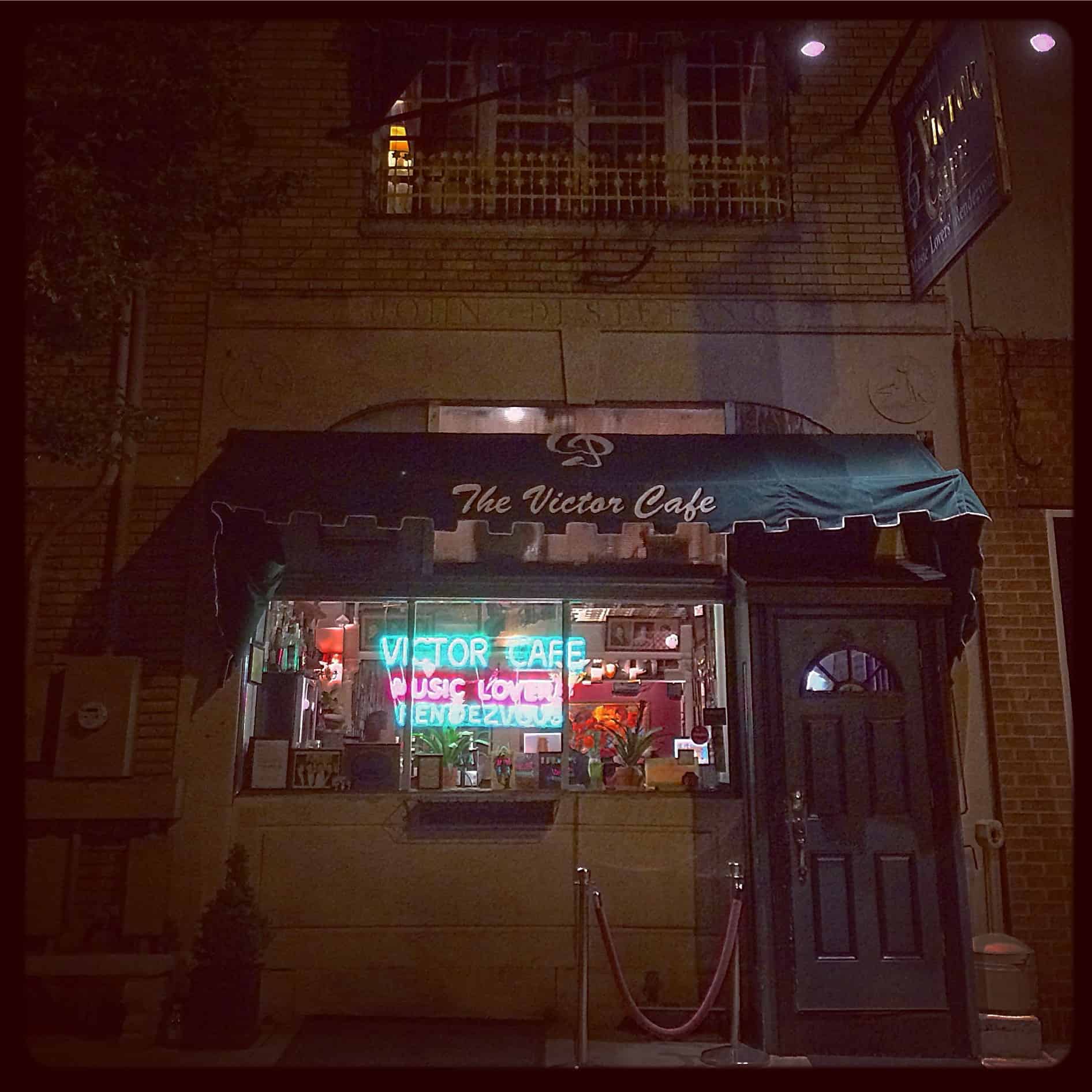 On this location in 1918 John DiStefano opened a gramophone shop selling the players and records. It was here, in the decades before everyone had access to their music collection in their pocket, that neighbors and friends would gather to hear the latest music – from opera and classical to popular music.
After the repeal of prohibition in 1933 the shop was transformed into The Victor Cafe, a "Music Lovers' Rendezvous" as it still proclaims in glowing neon in the window. Upon entering it is like stepping back into that era.
The wood and plaster walls are filled with framed photographs of the musical stars of yesteryear. Bentwood chairs tuck under tables draped with red and white checked cloths, and a pressed tin ceiling tops it all off.
As in the past, music is still an integral part of the allure of the Victor. But nowadays instead of 78rpm records providing the entertainment, the waiters and waitresses are also sing live opera arias from the top of the staircase every 20 minutes. Unique!
Still owned by the DiStefano family (third generation) the restaurant's menu and many of the cocktails are concocted from decades old recipes. The fare is primarily Italian (um… South Philly!) but the meat and potatoes crowd will find something to enjoy as well.
Notes of interest:
Look familiar? The Victor was used in the Rocky movies as Adrian's Restaurant (hence the colorful boxing painting at the back of the dining room)
The DiStefano name and Victor medallions still appear on engraved on the facade
Who's that above the entrance keeping an eye on everyone? Why it's Nipper!
The Victor Cafe – Philadelphia's Music Lovers' Rendezvous since 1918
1303 Dickinson St, Philadelphia, PA 19147