October 2010 (10/2010 updated to note that this location has closed- boo!)
I know I'm not the only one with a love for cool old places so I'm always interested to learn about what other road-type folks have discovered. When I read the Diner Hunter review of Tommy Marco's Ledo Restaurant it seemed like it would totally fit on Retro Roadmap.
According to his post, the restaurant (which has been at this original location since 1955 and should not to be confused with the franchise locations) is slated to move in early summer 2010, so I wanted to give folks a heads up to head over there before then.
Thanks to Spencer "Dinerman" Stewart for giving me permission to reprint his article as a Retro Roadmap Recommendation, and for making me hungry for square pizza! Visit his Diner Hunter website where he chronicles his take on the roadside, Little Taverns and more!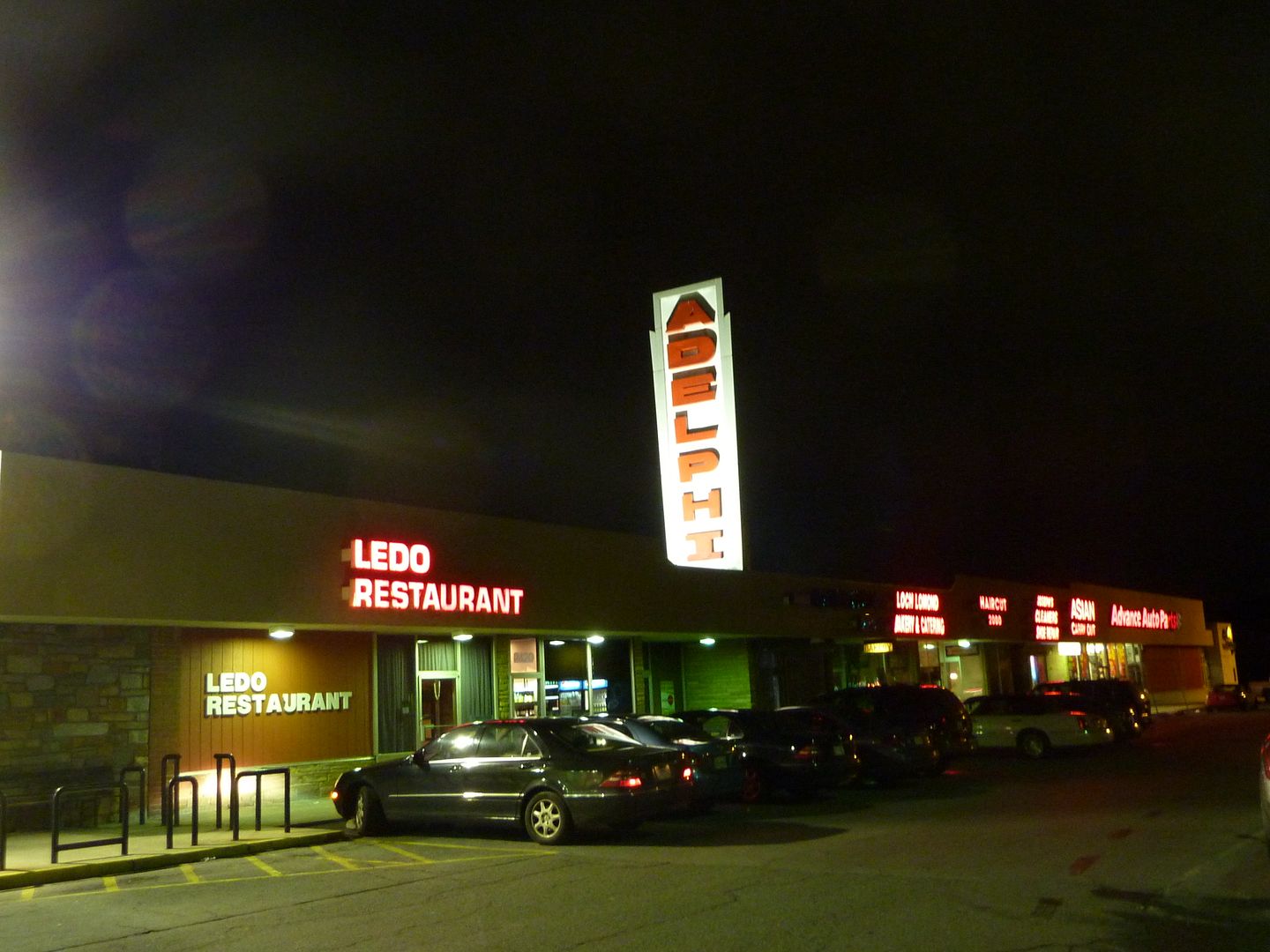 Tommy Marcos' Ledo Restaurant
By dinerman
Before I headed back to school, I hit up Tommy Marcos' Ledo Restaurant, which was opened in 1955. Now to avoid confusion, there is Ledo Pizza, the chain, and the Ledo Restaurant, in Adelphi Plaza, soon to move to College Park.
Tommy Marcos' Ledo is the original- the one with the atmosphere- the one with tradition- and the one with damn good pizza. Ledo Pizza the chain is lacking in all those regards.
The pizza is a bit out of the ordinary in its rectangular shape. The crust is light and flaky an the pizza has a delicious sweet tomato taste. I ordered my favorite, pepperoni, black olives and sausage. A medium is one tray. The Ledo, in a nice touch not often seen anymore, still puts cherries in their pepsi.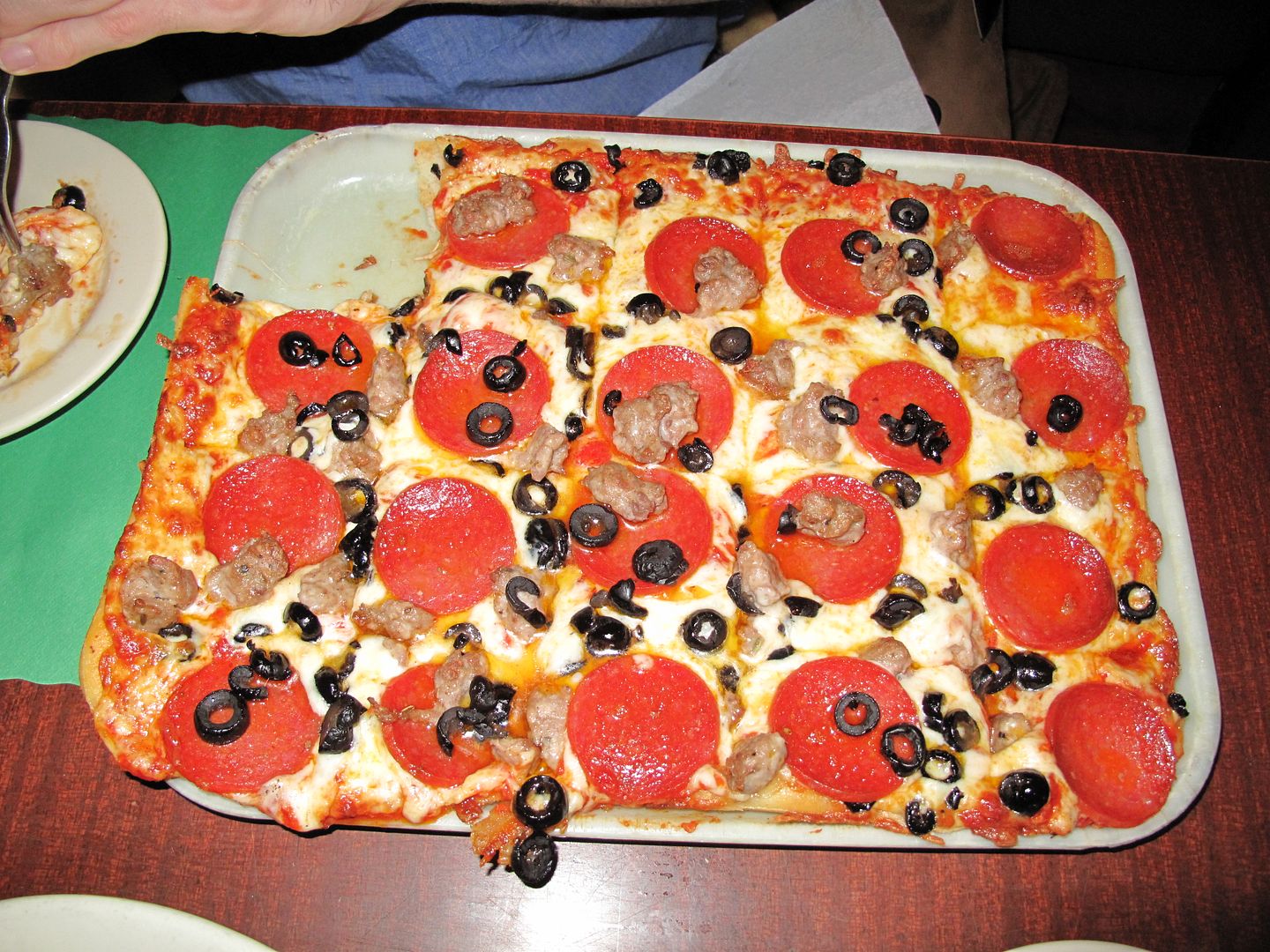 The Ledo is a true local icon, with strong University of Maryland ties. Take a look at the murals on the walls.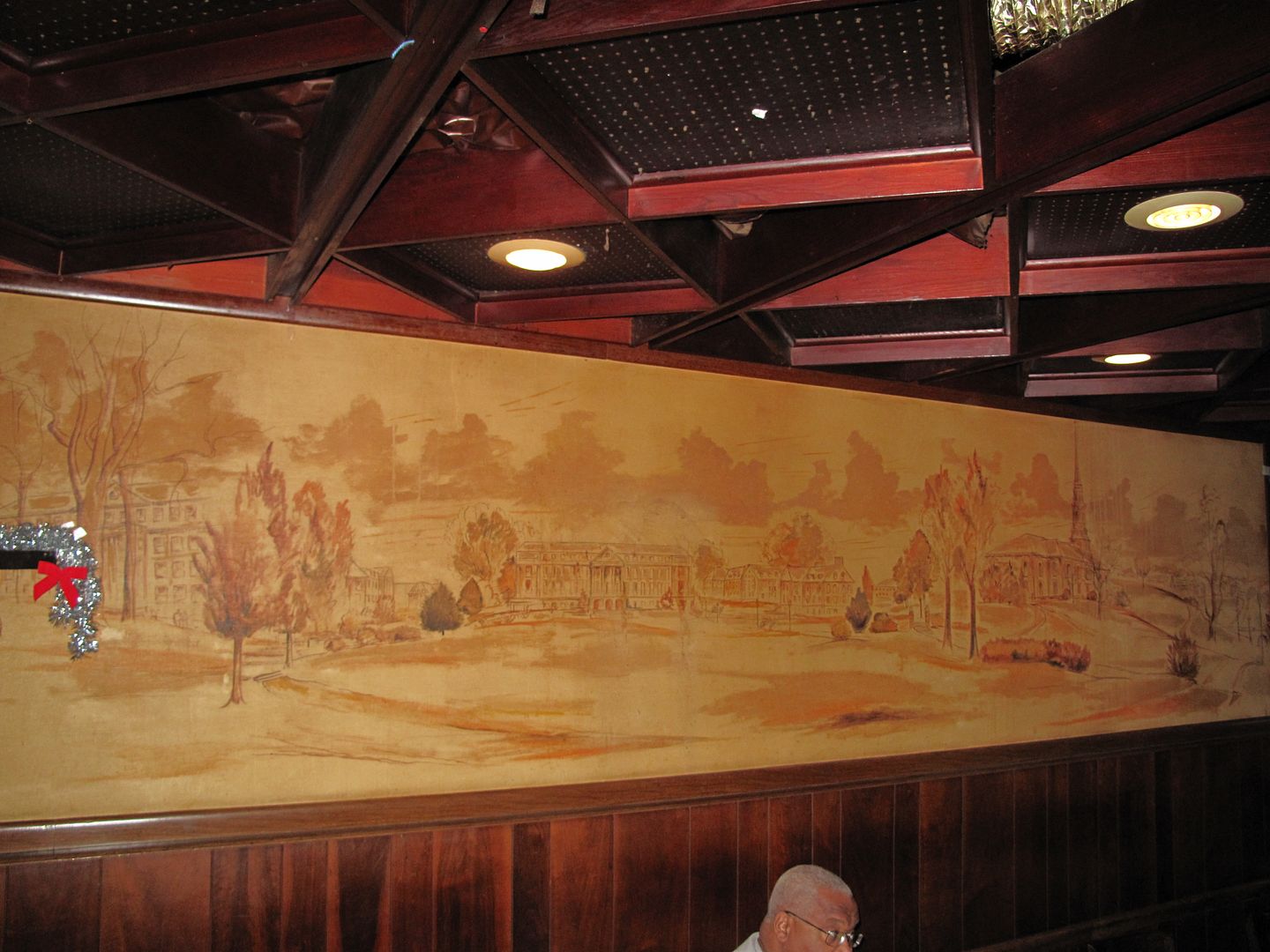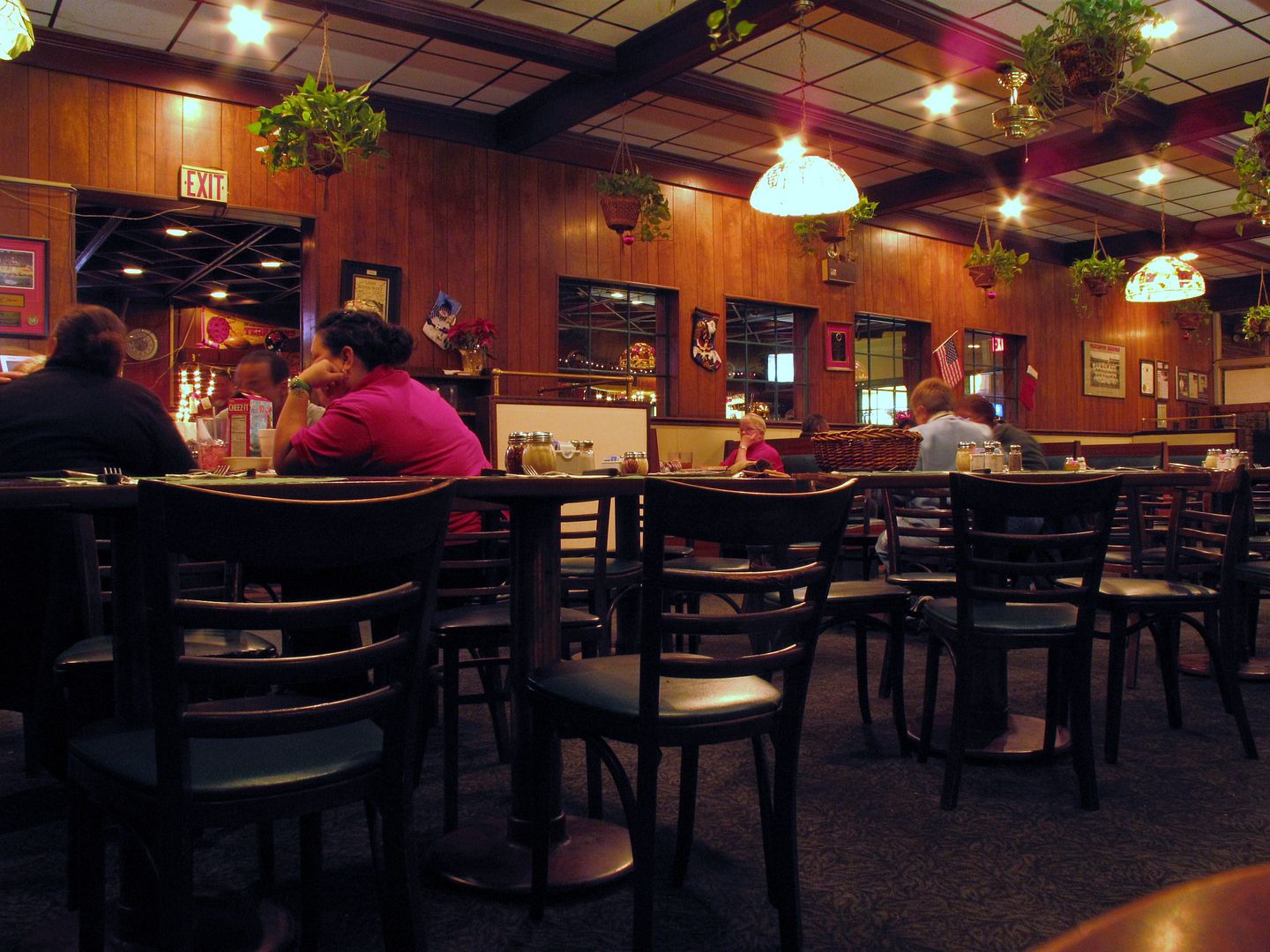 They are supposed to move in early Summer.