Nashville Bound Retro Roadhusband – What Should He Do?
Posted on: May 9, 2012
Here's some behind the scenes skinny from our little Retro Roadfamily. Though you know him as Retro Roadhusband, and I know him as my dearie, boo boo, partner in crime, and love of my life, he is –  is in real life,  musician, singer, songwriter, producer Cliff Hillis.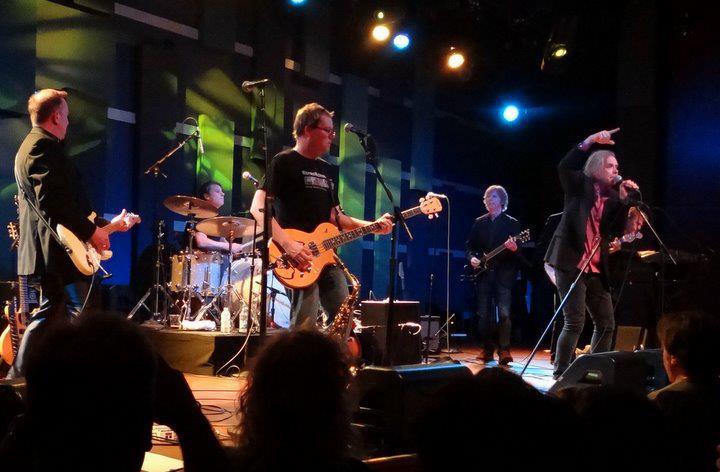 (He's the cutie in the middle, wearing his Retro Roadmap tee shirt!)
He is n the final stages of getting his latest CD/album/collection of songs ready to release and if all goes as planned, when this post posts, he should be in Nashville TN mixing his songs with his fave producer Brad Jones.
(I'm a bit jealous that he's down there without me, as we had such a fun time in Music City last year, but I'm consoling myself with the fact that we leave on Monday to go to California.)
While he's down there  I've asked RRH to do some Retro Roadmapping if he gets a break from the studio.
Do you have any suggestions for him?
We there last year for 1 day+  and here's what we covered:
The only place I know I wish we went to when we were there- but it was closed that day – is the Omni Hut – a "tiki" place that's been around since 1960, in Smyrna TN:

Whew! We  did pack a lot into that visit, but what Retro Roadmap worthy things did we miss?
Let me know and I'll give him a list! When he's not making swell music that is 🙂