Mod Betty avoids malls like the plague – but there's one thing to get me going to one – the promise of a lovingly maintained vintage carousel within those walls. If this is what it takes to get you into one of these modern monolyths, there's a 100+ year old merry go round to tempt you at the Carousel Center Mall in Syracuse NY.

This carousel was made in 1909 by the Philadelphia Toboggan Company (PTC #18 for those keeping score) in Germantown area of Philadelphia -just down the road from Retro Roadmap HQ. Also for you technical folks, it's got standers, and jumpers and even some chariots for those who like a calmer ride.
We were lucky to get a late night private viewing of the carousel when longtime Retro Roadpal Susan Germain gave us a whirlwind tour of Syracuse. Susan is a wealth of knowledge of all sorts of Retro Roadmap worthy stuff, and an expert carousel restorer to boot!
Check out this great video featuring Susan as well as PTC#18 and some more historic carousels in the New York State area. I want to visit them all!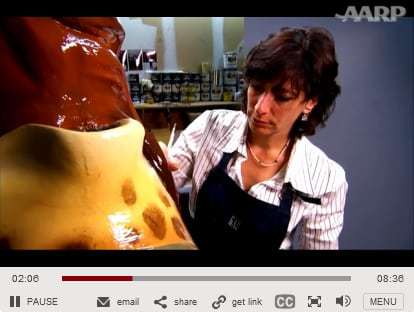 This carousel in particular brought joy to many folks as it moved from park to park in the past 100 years – and still runs 364 days a year for 12 hours at a stretch!


Originally operating in Louisville, KY it later moved to Worcester, MA, then  Erie, PA and  then spent almost 60 years in Roseland Park in Canadaigua NY.  Roseland Park closed in 1985 and the carousel was purchased by the owners of the mall and  fully restored. Since 1990 it has been the centerpiece of the mall that was named after it!
The Carousel Center Mall is becoming an even bigger shopping destination called Destiny USA, but the carousel will stay put – delighting mall-o-phobes and rainy day oldtime thrill seekers for years to come!
Here are a boatload more photos of this carousel via the National Carousel Association's census. Love that organization! It's like the Retro Roadmap for merry go rounds 🙂
And, if you love historic carousels as much as Mod Betty does, here's a wicked handy map from the National Carousel Association, to make finding them easy peasy! 
Carousel Center / Destiny USA (opening August 2012)
9090 Carousel Center Dr
Syracuse, NY 13290
(315) 466-7000

View NY – New York State Retro RoadMAP in a larger map