Order a Retro Roadmap T-Shirt Before my Birthday and Get a Postagram from Mod Betty!
Posted on: August 1, 2012
Just got a very cool note from T-Shirt contest winner Pete C, he's excited about his Retro Roadmap tee. Always nice to be told you've made someone's day…so maybe this will make your day!
If you order a Retro Roadmap tee or hat between now and My Birthday (August 7th) I'll send you a one-of-a-kind Mod Betty Postagram postcard, suitable for framing or hanging on the fridge, or collecting for posterity. It will be a photo of one of my fave vintage/retro places, with a personalized message to you!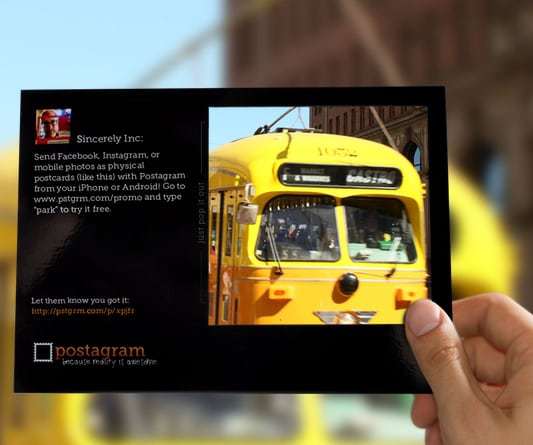 This is not a "Sponsored Post" or anything I just have postcards on the brain, and love when I can combine old and new technology to share info about cool old places!
Click here to learn more about Postagram, or watch this sweet video to give you an idea of how it works:
Remember, you must put your order in before next Tues August 7th!
Click here to go to the Retro Roadmap store and get your very own Retro Roadmap tee or hat!