Retro Roadmap in the Boston Globe Sunday Travel Section – Mass Native Mod Betty is Thrilled!
Posted on: October 28, 2012
This was quite a nice surprise to wake up to,my big beaming mug in the actual Boston Sunday Globe travel section!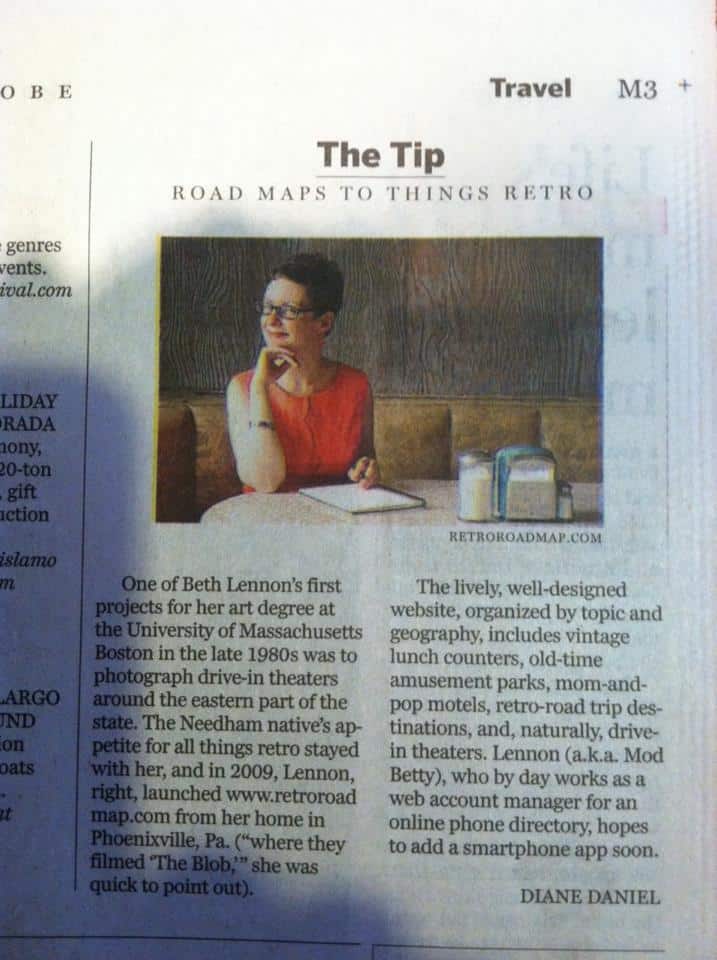 I only got to see the online version, but Retro Roadsis sent me the photo from their copy of the paper! Hope the Roadkids are proud of their "Auntique Beth" and that my dad still gets the Sunday Globe delivered up on that cloud he's comfortably resting on.
It's always a thrill to know that the work I do on Retro Roadmap resonates with readers, and that they may check out the cool vintage independent mom n pops near them because of an inspiration from my site. Thanks a bunch!
(now it's time to return to battening down the hatches for the impending hurricane – be safe everyone!)