Mod Betty is Massachusetts Bound – for a Retro Roadhusband aka Cliff Hillis Gig!
Posted on: November 15, 2012
Spread the news around, I'm Massachusetts bound!
Yes, I know we just got back not 72 hours ago from our Atlanta trip, but when the road calls, we answer!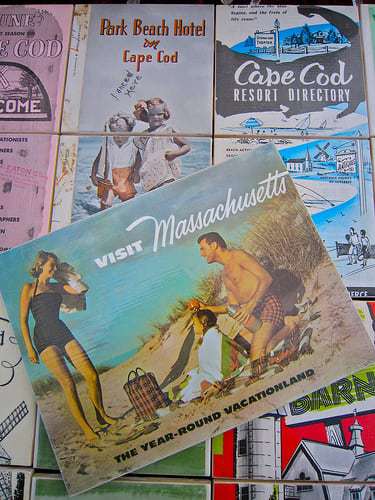 As I've probably mentioned before, but it bears repeating, Retro Roadhusband is – in real life- musician Cliff Hillis, and he's got a gig in Somerville on Saturday night (come on out if you're in the area!)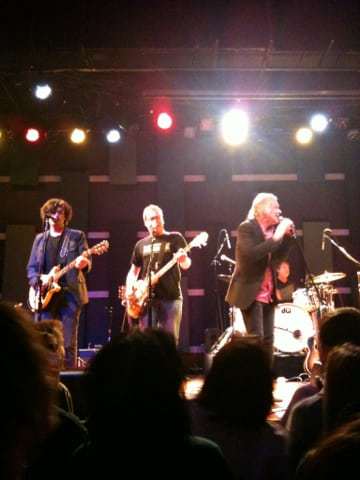 (Here he is wearing his Retro Roadmap tee on stage with 2 rockin pals – Eric Bazilian and Richard Bush!)
We'll also be visiting the fam, and hanging with the Retro Roadkids, with a Retro Roadmap ADVENTURE planned of course!
(ADVENTURE!!!!)
In the meantime, this song is – as usual- going through my head. Join me, won't you? I've provided the lyrics below:
Boston – If You Please – Massachusetts – Anita O'Day
When the porter yells Massachusetts
I'll be there with bells, Massachusetts
Homesick as can be, Massachusetts
Only place for me, Massachusetts
Got a special date
With that New England State
How my heart will knock, Massachusetts
To see Plymouth Rock, Massachusetts
Want to roam around, Massachusetts
In Nantucket town, Massachusetts
I can hardly wait
I hope the train ain't late
You can't guess how much it means for me to be there
Childhood friends and childhood scenes for me to see there
`Neath blue skies above, Massachusetts
With the one I love, Massachusetts
Just like Jack and Jill, Massachusetts
We'll climb Bunker Hill, Massachusetts
Spread the news around
I'm Massachusetts bound
As you walk to Lexington, you think of glory
When those minute men were done, they left a story
Where they speak with ee's, Massachusetts
Boston if you pleese, Massachusetts
Where they can't say can't, Massachusetts
And where Aunt meets Aunt, Massachusetts
Spread the news around
I'm Massachusetts, Massachusetts bound!