Hot Weiners at Twilight – Pretty Painting by Gordon Inyard
Posted on: December 14, 2012
Retro Roadmap pal and photo-realist road painter Gordon Inyard shared with me this lovely painting he did of the Original New York System Weiner sign all lit up. Ain't it pretty?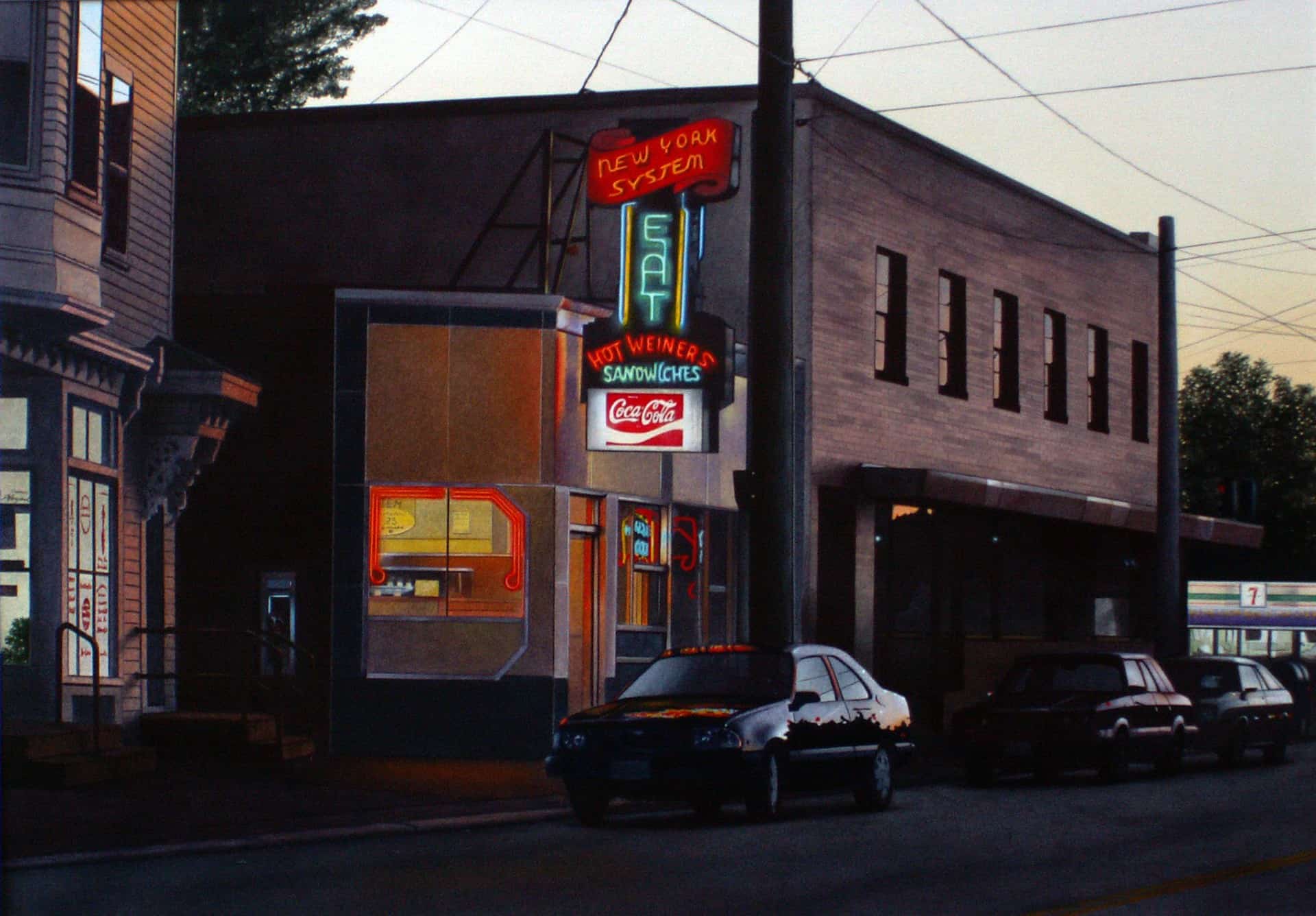 I thought it was nice of him to share it so I thought I'd repay the favor and share it all with you alls! It sure looks better than the photo I took on the drizzly day I was there.
If you like Gorgon's painting, click on over to his website where you might recognize a diner, neon sign or tabletop tableau that looks familiar.
Thanks for sharing the love of all that is vintage and roadside, Gordon – and happy holidays to everyone!