Hey there Retro Roadmap Readers – Mod B is on the road with Retro Roadhusband in Music City Nashville USA! We haven't been here in a few years and I was surprised to learn that Hatch Show Prints has moved off of Broadway and is now part of the Country Music Hall of Fame – just off the 5th Avenue Lobby.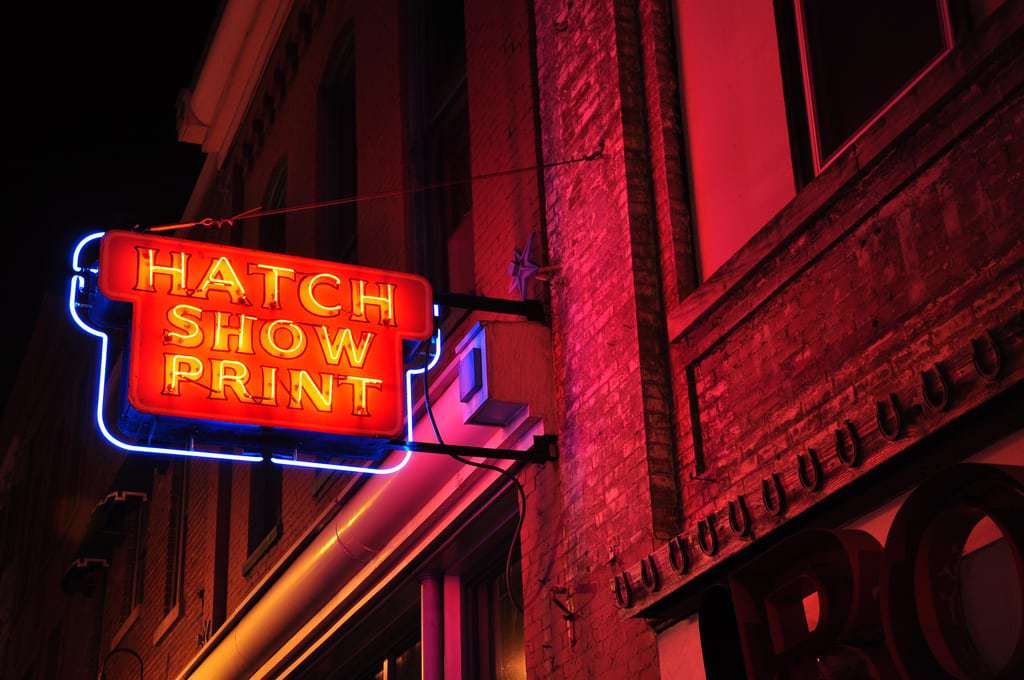 Hatch prints are an icon of Nashville and Americana and while we're bummed they're not in their original location, we're glad they've been given more room to spread out!
Visit them when you're in town – we're heading there ourselves!
http://hatchshowprint.com/ContentPages/locations-hours