Cafe Edison in NYC is scheduled to close, but not without a fight! Let's show 'em that people like us care about places like this!
Mod Betty will be eating matzo ball soup with a protest sign, and welcomes all Retro Roadmap readers to join in as we celebrate this legendary space.
Sunday December 14, 2014
11:30am-1:30pm or so
Cafe Edison at the Edison Hotel
228 West 47th Street
New York, 10036
(212) 840-5000
Please RSVP on the Facebook Invite link below so I can save a seat for you, or at least make a sign for your table 🙂 (If you're not on FB just post your RSVP in the comments below and I'll add you to the list.
https://www.facebook.com/events/839305579434202/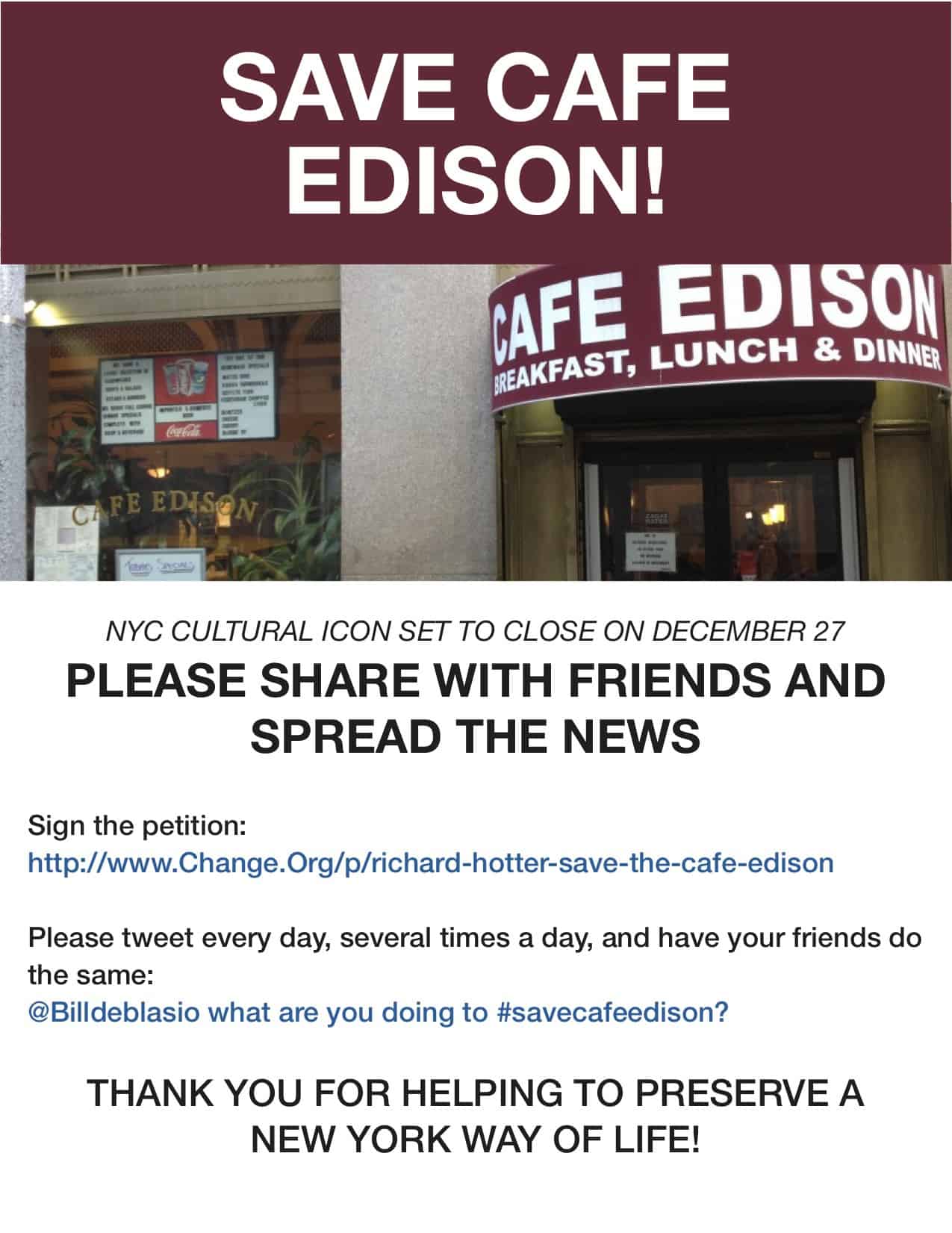 If you can't make it but still want to register your protest – here's an online petition to sign: https://www.change.org/p/richard-hotter-save-the-cafe-edison
Also if you're in the city, the Nostalgia Line of the subway is running – perhaps we can catch a ride on a vintage subway car?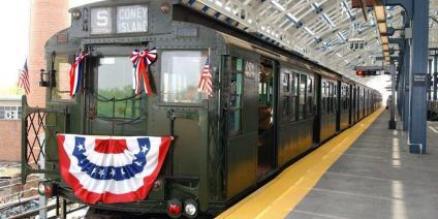 http://www.mta.info/news-holiday-nostalgia-ride-bus-subway/2014/11/21/nostalgia-trains-buses-return-holidays
Let's celebrate the best of cool vintage NYC before it's blandified!