As you know, Mod Betty has a wicked soft spot for historic theaters, and what better way to share that love, than to help the Bryn Mawr Film Institute celebrate Art House Theater Day, on Sunday September 24 from 12-2 – with the added vintage-lovers bonus of the Clover Market happening just across the street!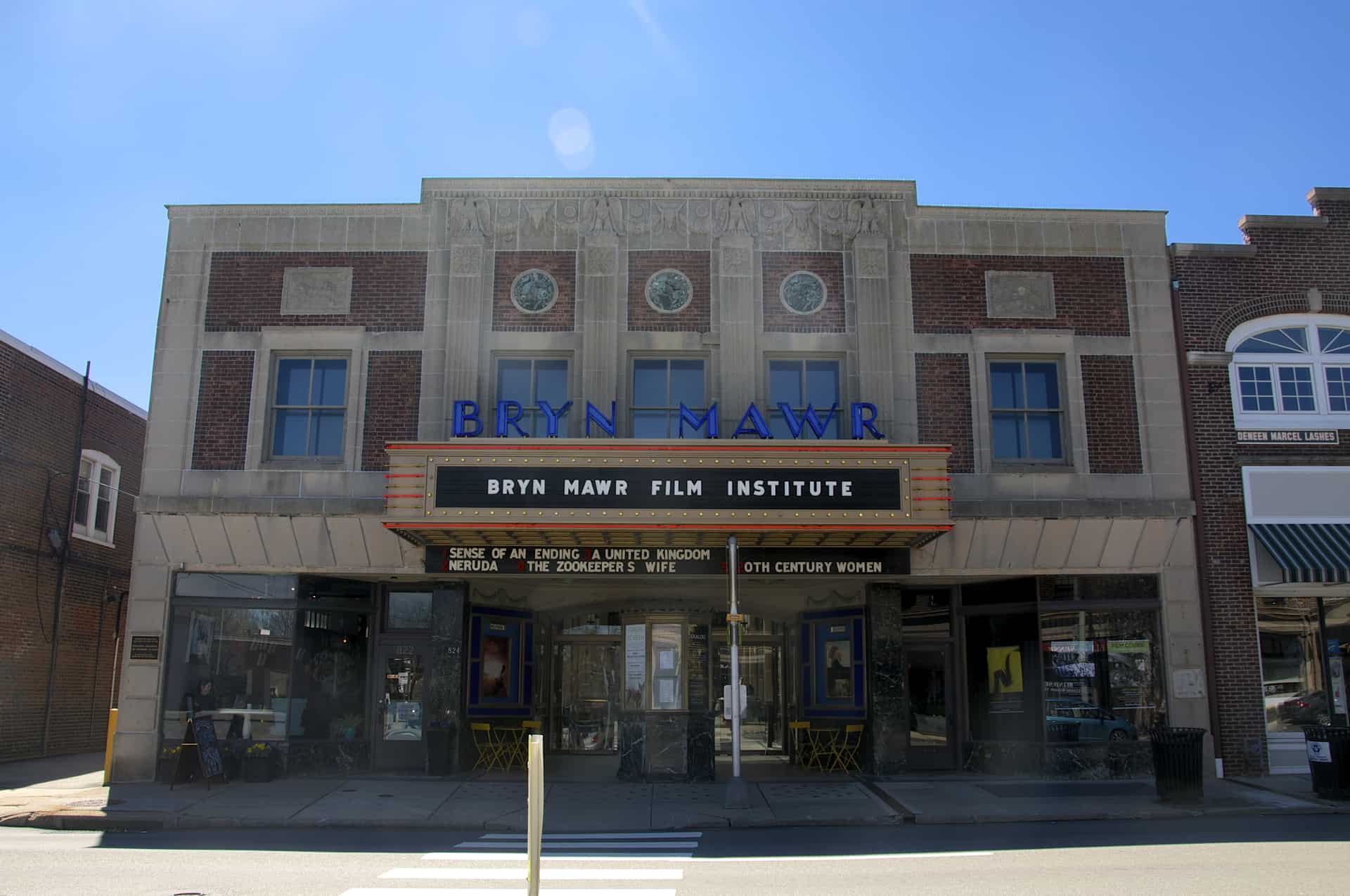 The BMFI sums it up nicely:
Art House Theater Day celebrates the legacy of independent theaters as advocates for cinema arts. In an age where media has become more digital than tangible, and more solitary than social, art house theaters remain the physical spaces where filmgoers congregate and connect with intrepid, creative filmmaking.

Support art house theaters by stopping by BMFI for a free program of classic Three Stooges shorts, treats in the atrium, and a special book signing with Mod Betty of Retro Roadmap Roadbook: Philadelphia Suburbs, which highlights BMFI and other art house theaters!
Here are the good-to-know details:
Mod Betty will be in the Atrium of the BMFI meeting, greeting, signing books from 12-2pm.
Check the theater's website for the times of the Stooges shorts and regularly scheduled movies
The vintage Clover Market opens up at 10am in the parking lot at 7 N. Bryn Mawr Ave, so you have plenty of browsing time before heading over to say hi to Mod B (I can almost guarantee you'll spot me doing some browsing beforehand myself :-))
Sunday September 24, 2017 12-2
Bryn Mawr Film Institute / Art House Day
824 Lancaster Ave
Bryn Mawr, PA 19010
(610) 527-9898
http://www.brynmawrfilm.org/