Retro Roadmappers – as many of you know I am totally inspired by the dedication, passion, personality and funky pants of Charles Phoenix! He's truly our Ambassador of Americana and recently put out a fabulous book highlighting the best of this country's technicolor history.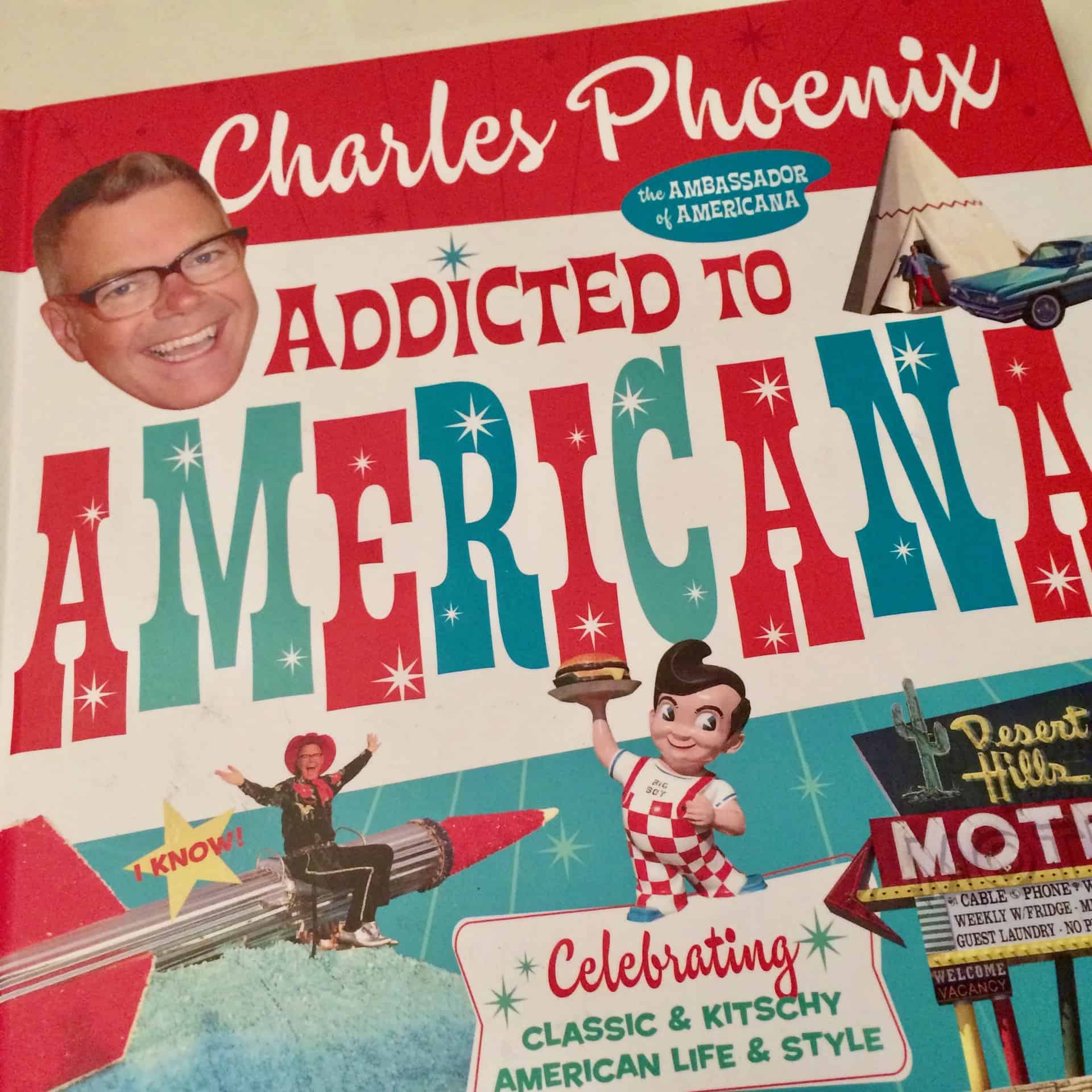 ( You can buy the book directly from him using this link right here )
So you can only imagine how bowled over and THRILLED I was to see my own lil visage on the PA Dutch page! As CP himself would say… I KNOW!!!!!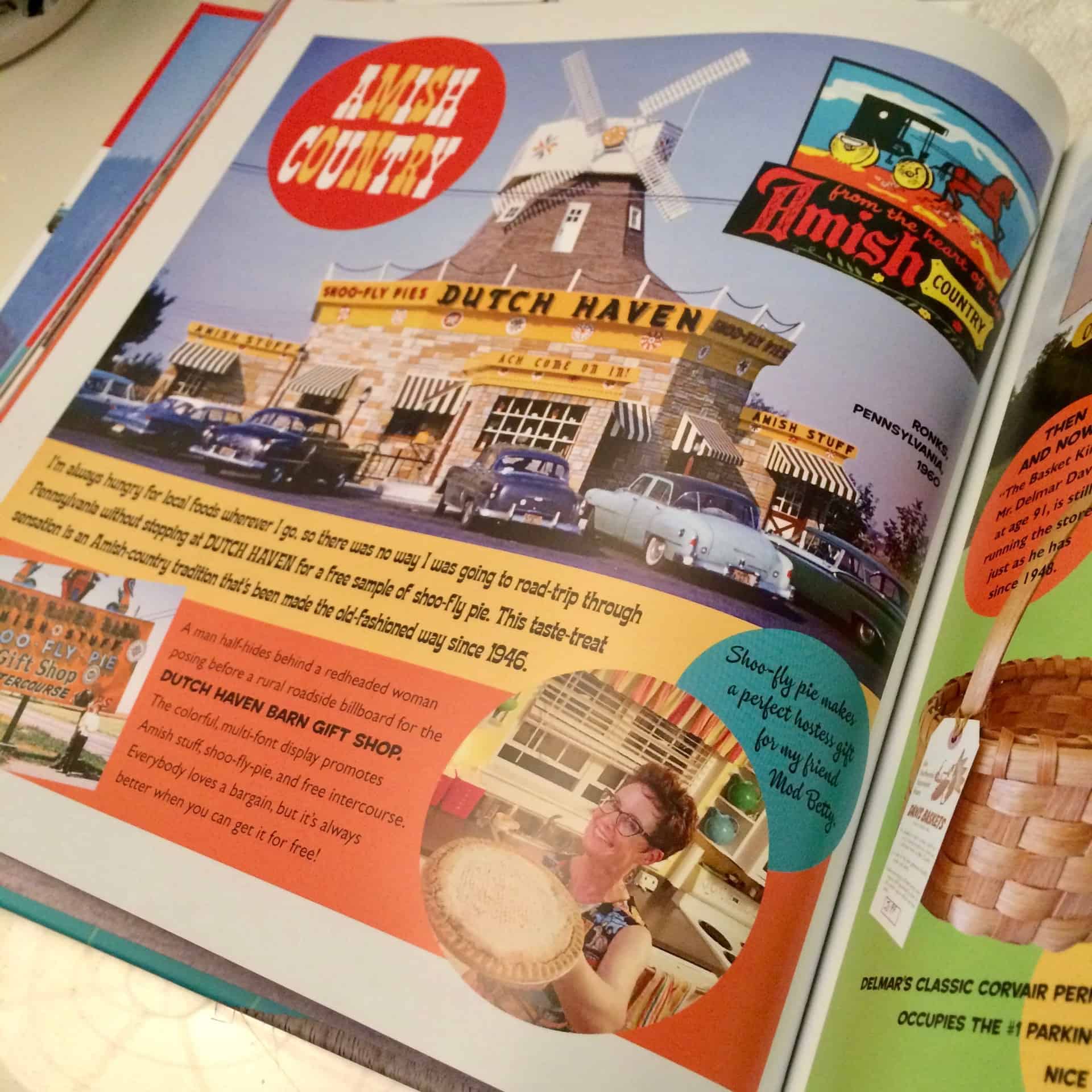 While Charles notified me that my photo might appear, I did not immediately spot it when I saw a copy of the book at the American Sign Museum last week. So this was a wonderful surprise when I was glancing through my very own copy that arrived in the mail a few days later!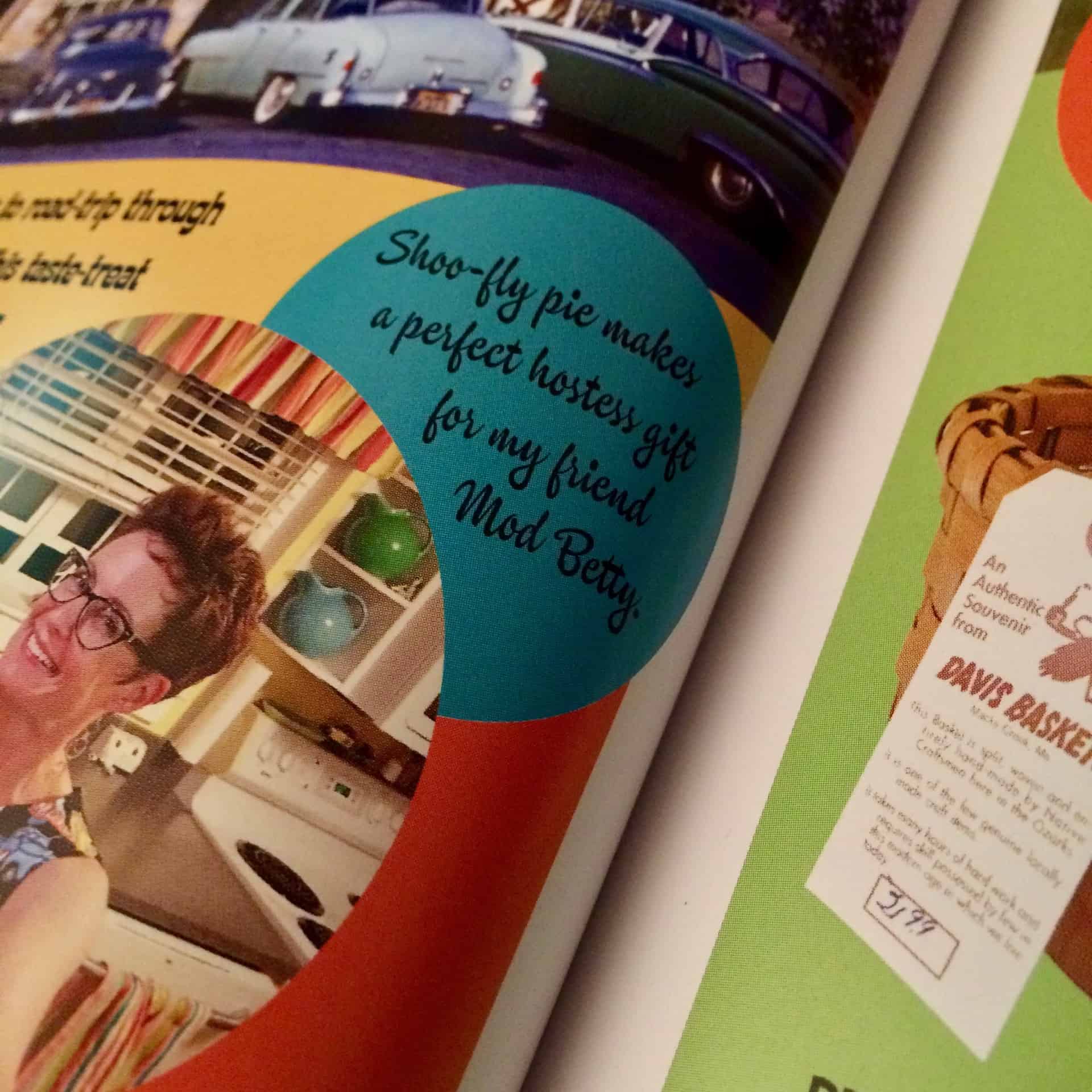 I'm super psyched too, since I'm on the same page as the Dutch Haven in Lancaster County – a bit of "Lanc-Vegas" on the old Lincoln Highway. We visited there on a rainy day a while back for us to do a Retro Roadmap video – watch it and see what all the fuss is about. And don't forget to get Charles' book for yourself too!
Good stuff to share, all around 🙂
xo
Mod Betty