Just in time for the holidays, Mod Betty is doing a Retro Roadmap Roadbook signing at the Pop Up Book Shop at Steel City Coffeehouse in Phoenixville, PA!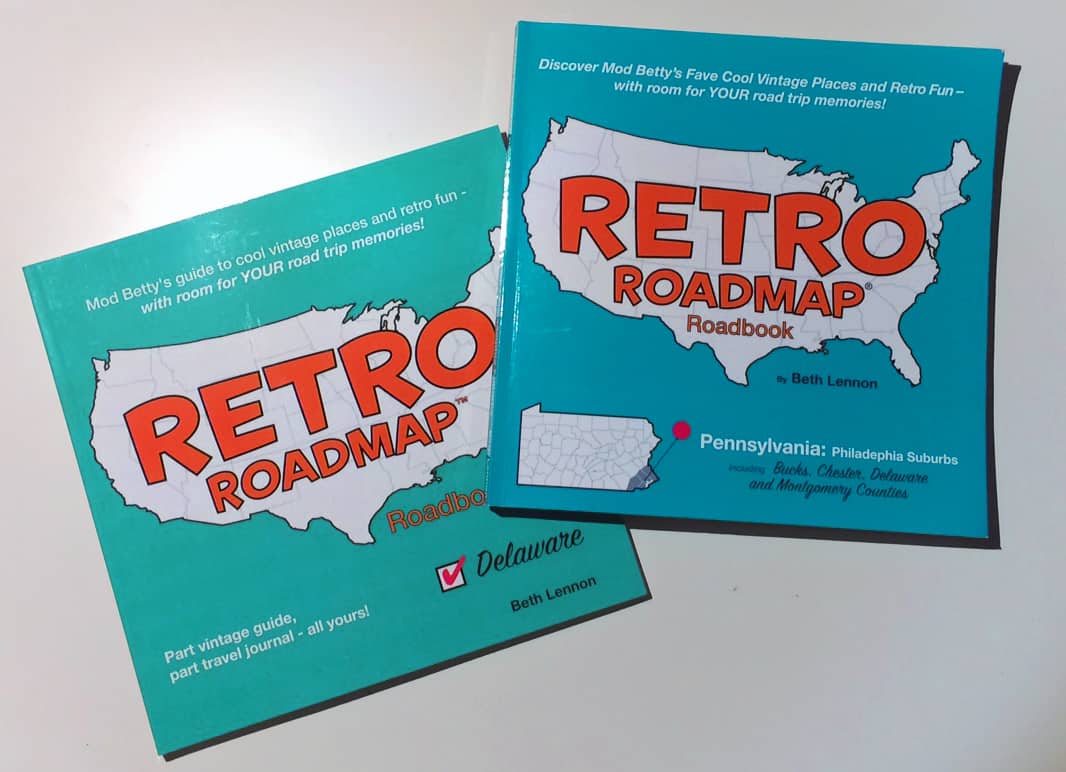 Come to small town downtown Phoenixville and stop by Steel City between 11-1 this Saturday December 16, buy your Retro Roadbook and get it personally signed by Mod Betty herself! She'll have plenty of copies of the Delaware state book, and the Philadelphia Suburbs (Bucks, Chester, Delaware, Montgomery counties) books – remember, they make great gifts!
The Pop Up Book Shop has plenty of other books for sale as well, and Phoenixville has plenty of independently owned, interesting shops for you to spend your holiday gift dollars where your heart is! Shop small, and make your money matter.
If you can't make it to the event, you still have time to order your Retro Roadmap Roadbooks and get it mailed to you – just follow the link right here: https://www.retroroadmap.com/shop/ (Order by Monday December 18 to ensure it arrives before Christmas!)
Looking forward to seeing you all on Saturday!
Steel City Coffeehouse
203 Bridge St, Phoenixville, PA 19460
(484) 924-8425