Many Massachusetts Retro Roadmappers have expressed interest in going to The Pleasant Cafe, so Mod Betty is giving you a push to get yourself inside this vintage gem of a place!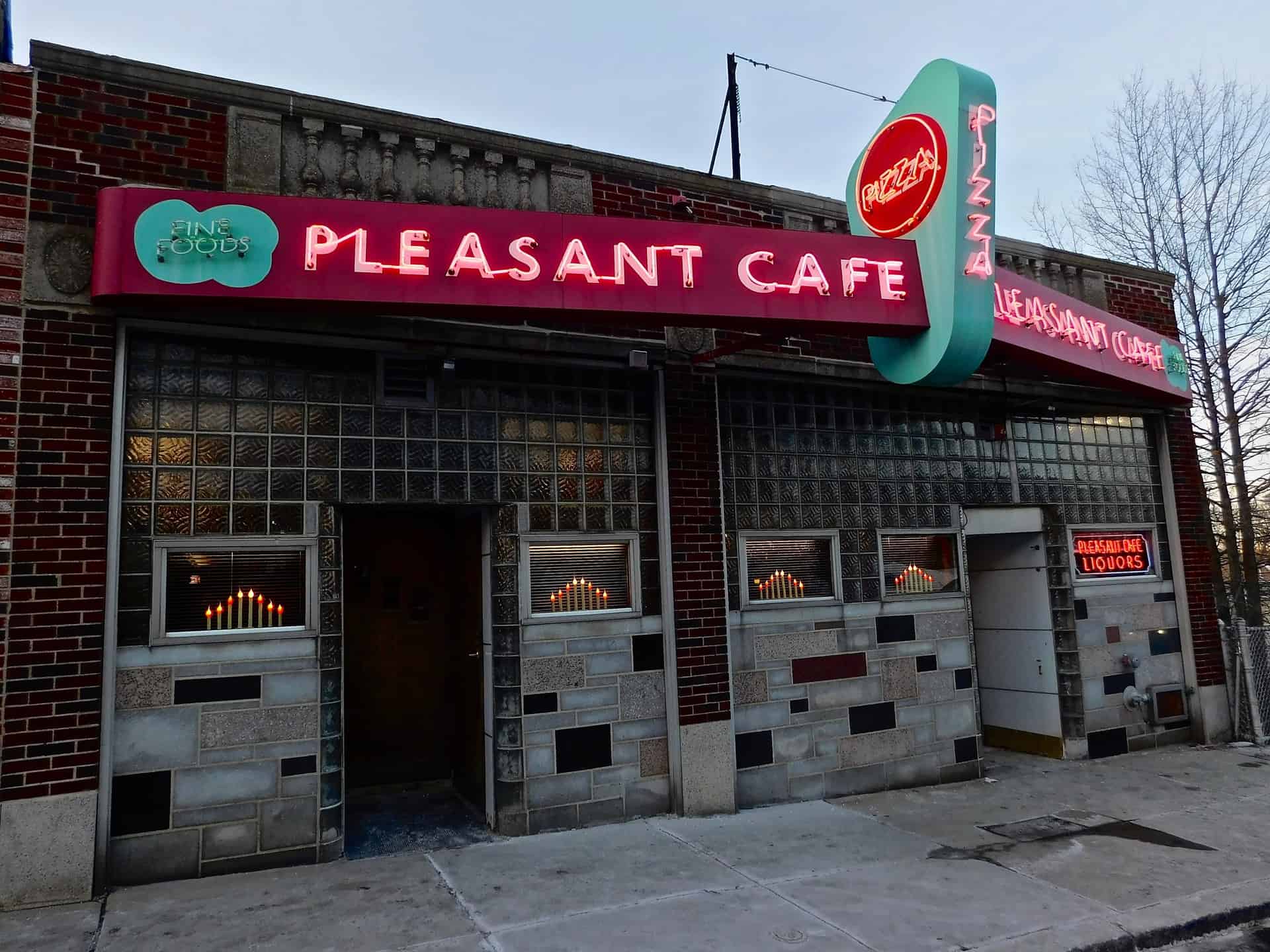 Mod Betty will be back in town for the weekend and she'll be at The Pleasant Saturday night April 7 starting at 7:30pm for dinner and drinks on the Bar side. I'm eyeing up one of those lil 2 seater booths towards the back for myself, to give plenty of room for you all!

Come and enjoy and support this most excellent Retro Roadmap-worthy location, and meet and mingle with fellow Retro Roadmappers! There are swell drinks on the vintage drink menu, craft beers, pizza, pasta and all sorts of culinary goodness.
This is a pay-for-yourself event, so come with cash and tip heavy. RSVP in the comments below so I can know who to expect! I will have some giveaways as well.
See you there!
Saturday April 7, 2018 7:30pm
The Pleasant Cafe
4515 Washington St
Roslindale, MA 02131
(617) 323-2111
FREE PARKING IN THEIR LOT ACROSS THE STREET!