So you know how much Mod Betty loves vintage signs, right? Of course.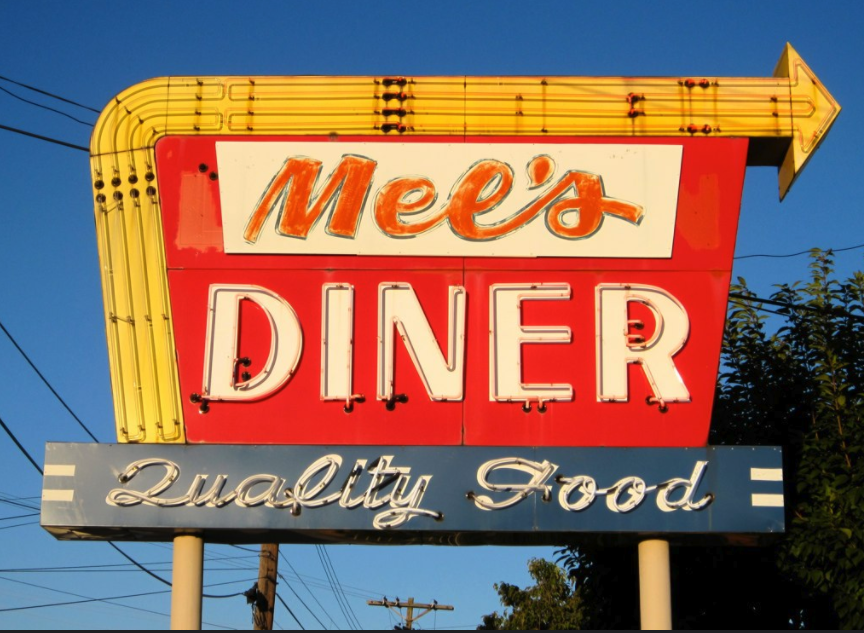 And you know how much Mod Betty loves to encourage and inspire people to live their best life by treating it like the ultimate road trip (aka Just Drive Your Life, my new book and course and everything.) Sign up for the JDYL mailing list here to join in on that journey
So you can just imagine how swoony I became when I discovered the artwork of New Zealand designer Michelle Jordan who combines these two loves, and creates something fabulous for the eyes and the soul!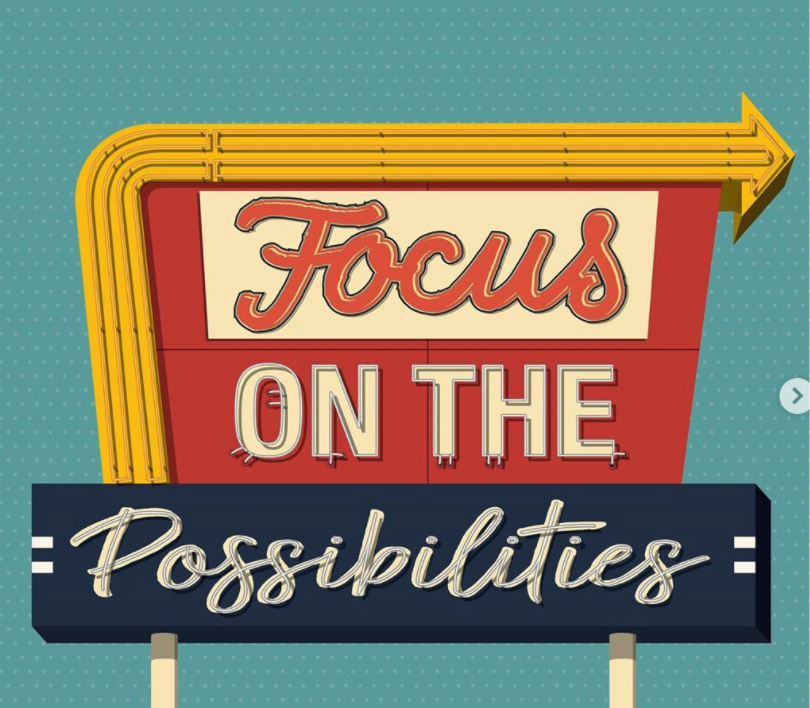 To keep herself busy during the current lockdown, designer Michelle Jordan created 100 Days of Mojibo based on vintage sign photos, swapping out the original verbiage for messages that are more inspirational / motivational. Is that a win-win or what?!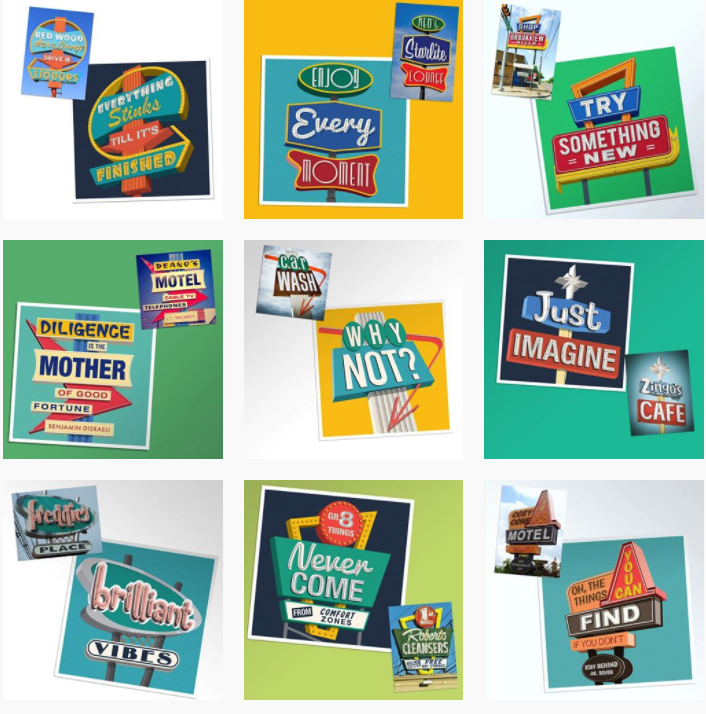 Not only is it fun to try and recognize the signs she's using, but also to read and resonate with the encouraging messages she's using. (She does show the original sign she was inspired by, and tags the photog, hence my Mel's sign is how I found out about her designs from her @100daysofmojibo Instagram Page.)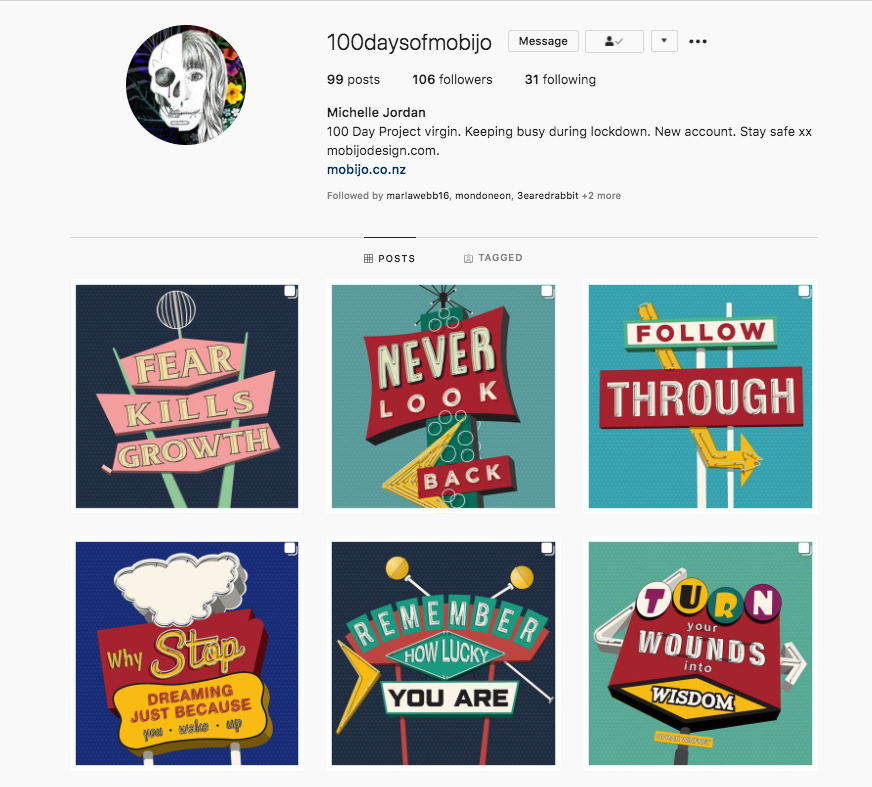 Having become totally smitten with this idea, I of course follow her on IG (and you should too) and reached out to her about where I / we might be able to purchase some of her designs.
She writes:
"I'm not sure yet where I want to go with the whole thing but I have enjoyed it so much and have "met" so many beautiful sign enthusiasts and photographers. I think I might keep going after the 100 days.
I am selling postcards prints for now and postcard sized digital downloads but am waiting to finish the project to make larger sizes. "
I If you're interested in the digital downloads, the link is here.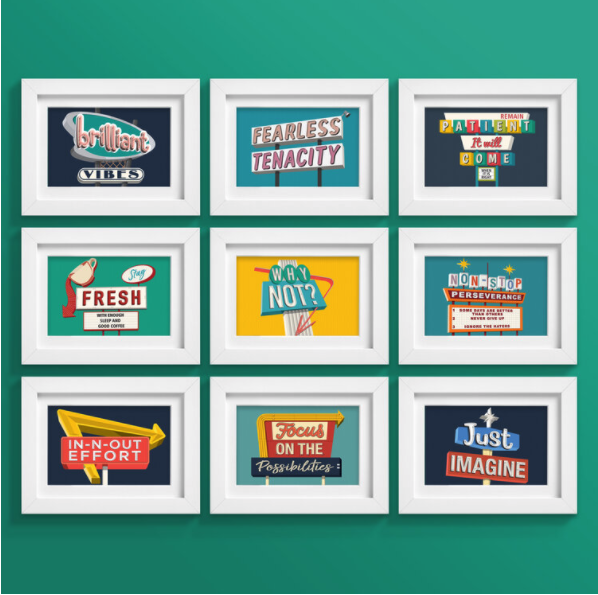 I love it when people create something from already existing things in the world, and especially when they are meant to inspire and encourage. Thank you Michelle for brightening the Retro Roadmap world with your art!