Getting all excited for my trip back to Massachusetts – for some fun on old Cape Cod!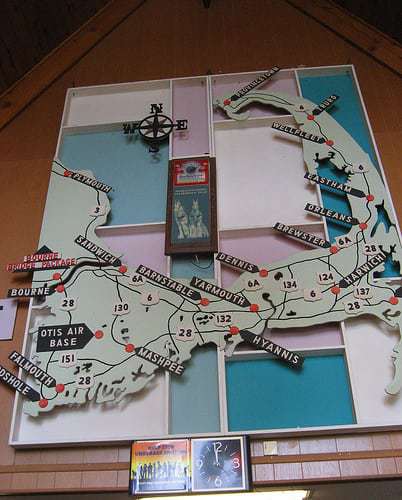 The great Cape map above is housed in my favorite liquor store (if one can have a favorite liquor store) on the Bourne rotary right before the bridge.

(A packey at the rotary – I must be in Mass!)
Looking forward to getting some salt water taffy…
Buying some tacky souvenirs…
Lobster "in the rough"

Fried clams with bellies!
Getting flowers for my mum at the place up the road…
And though the place itself isn't (wasn't) in MA, one of the highlights of my visit will be seeing FOW – my fave band Fountains of Wayne at The Beachcomber in Wellfleet!

So if you're fond of sand dunes and salty air…come on along!