Paragon Park Tee Shirt Modeled by Office Manager Margie
Posted on: August 30, 2011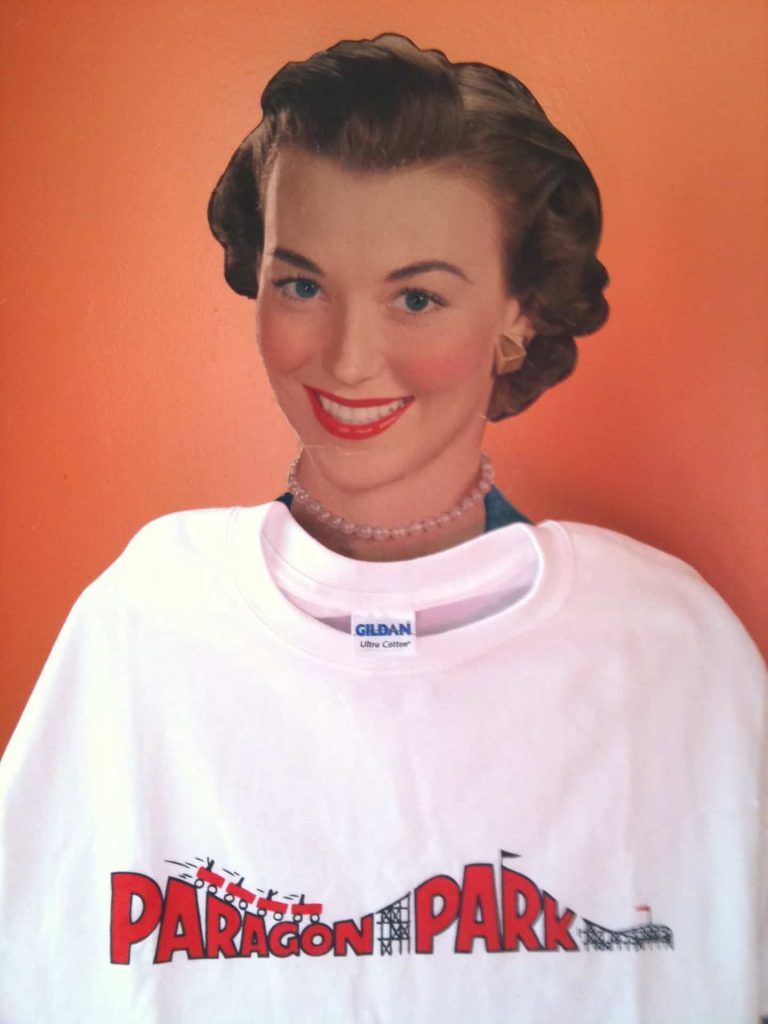 Well it certainly is a Nantasket Beach kinda week here at Retro Roadmap HQ! Office manager Margie is modeling a Paragon Park tee shirt that came in today's mail, and that roller coaster logo certainly brings back memories!
Through the power of the internet I found the site of the SpitDudes when they wrote a piece about bringing back Paragon Park. Well wouldn't you know it, they also make reproduction Paragon Park tee shirts, so of course- hot on the heels of my Fascination trip, I had to get one.
They also have another great vintage Paragon Park Nantasket Beach flag design as well, for those of us who remember Paragon Park.
Image courtesy of Spit Dudes
Now if Margie will only hand it back I can't wait to wear it!
You can get your Paragon Park shirts from the Spit Dudes' website. And tell 'em Retro Roadmap sent ya!