Blobfest 2012 Starts Tonight! Schedule, Map, Video and More
Posted on: July 13, 2012
Tonight The Blob invades Phoenixville PA as it has for the past 13 years as Blobfest weekend begins!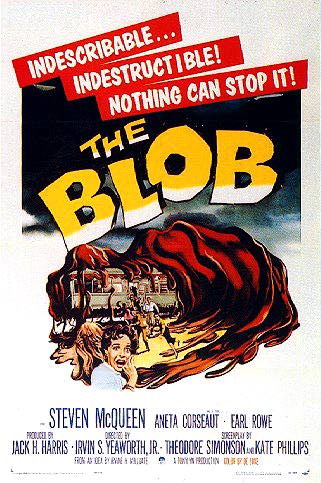 The 1958 movie was filmed in our small town and my fave place The Colonial Theatre features prominently in one of the most iconic scenes – what I always like to refer to as "The Running of The Blob"
Here it is from the original movie starring Steve McQueen:
And here's the Blobfest reinterpretation – Doesn't that look like silly good fun?!
Did you know that oh Little Town of Phoenixville, while being the home of The Blob, is also where Retro Roadmap HQ is located? How could we not move to a tiny town with such a cool theatre, wacky fest and friendly folk! We love it here. You should too!
Are you coming to Blobfest this year? If so, here's a link to a handy printable PDF schedule letting you know what is going on all weekend.
The running is tonight, tomorrow is the streetfest and Sunday there's even a performance by my fave local turntable twisting duo the Thrifty Discount DJs at Steel City.
AND here's the Retro ROadmap blobfest Map highlighting of points of interest from the movie as well as other handy Retro Roadmap worthy locations in the Blobfest area.

View RetroRoadmap Blobfest 2012 Map Guide in a larger map
Want to know where Doc Hallen's House is? Or what happened to the Vale Rio diner? Here's your map!
Welcome to PXV and have fun!