I was inspired by a reader over at the Retro Roadmap Facebook page and have decided to give away a free Retro Roadmap T-Shirt!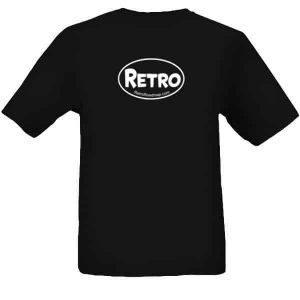 I just got some of these swell tees with the Euro Oval Logo on them, and if you want to win one here's all you have to do!
Post a photo of one of your fave Retro Roadmap worthy places on the Retro Roadmap Facebook page (OR if your averse to "The FB" – send the photo to me via email ModBetty AT RetroRoadmap DOT com)
Tell us where it is and why you would recommend it – it will be added to Retro Roadmap as a reader recommendation from you!
I'll post all of the photos to the official Retro Roadmap website, and enter the name of each entrant into a random drawing.
One lucky person will get their name pulled out of a hat and get their choice of Retro Roadmap Tee shirt!
You can choose from the Oval Logo above, or the classic "Photo" design: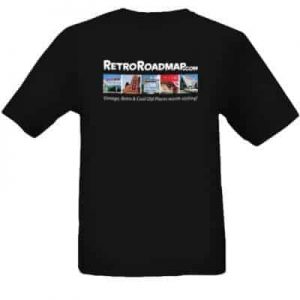 There are also Ladie's sized tees, for a more flattering fit for us gals!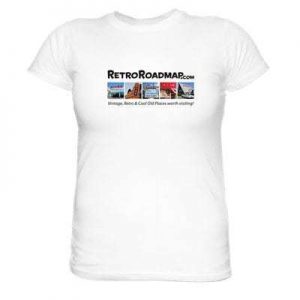 To give you time to go and photo your fave Retro Roadmap-worthy place, I'll keep the contest open 'til July 31. Winner will be picked August 1.
Looking forward to seeing your photos!