Retro Roadmap Sticker Spotted on Scooter!
Posted on: July 21, 2012
Look at what I stumbled upon! Can I tell you, I was thrilled? Absolutely thrilled that someone would put their Retro Roadmap sticker in such a place of honor.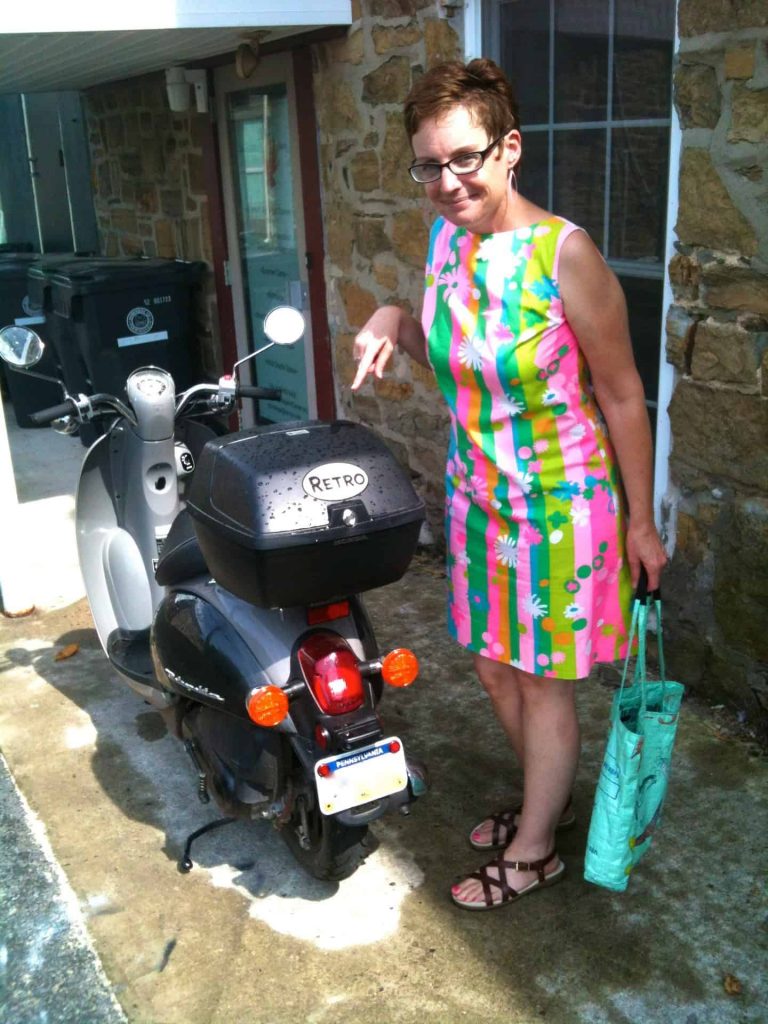 I told Retro Roadhusband that maybe that was a sign that Mod Betty should get her own scooter – he didn't seem as convinced as I was…!
(PS – isn't that the cutest lil dress?! It was a spontaneous purchase from my twitter pal Karen, etsy seller Small World Vintage. I'm thinking if I ever need a backdrop for a Retro Roadmap talk show this pattern would be PERFECT!)
Have a swell weekend, all!