"Retro the Hat" Visits NYC!
Posted on: September 7, 2012
Our faithful road scout Peter C took "Retro the Hat" to New York City the other day, and Retro got to see all the sights! Frankly Mod B and RRH are a wee bit envious, it looks like a fun time!
Did you know hats ride free on the train?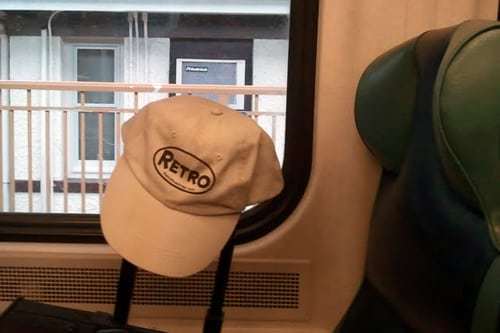 Retro loved seeing the Empire State Building – did you know that Mod Betty and Retro Roadhusband visited the top of the Empire State just moments before we got engaged to be married? True story!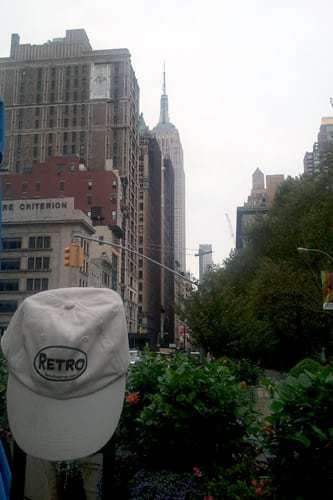 They say the neon lights are bright…on Broadway!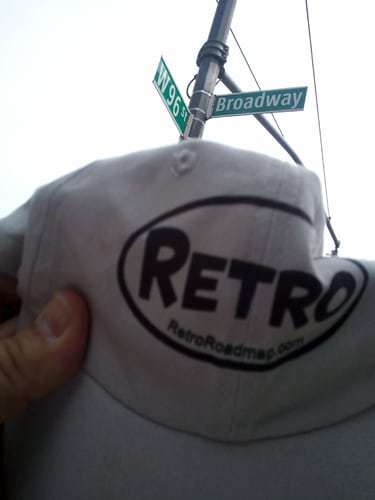 Mod Betty is positively swooning over these vintage inspired cheery colored appliances at Krups! Hope that stovetop isn't plugged in 🙂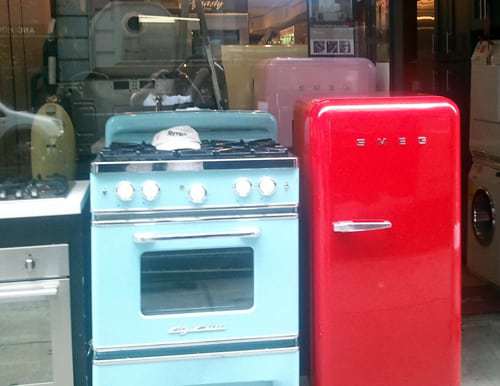 And who doesn't love the Flatiron building? It's a classic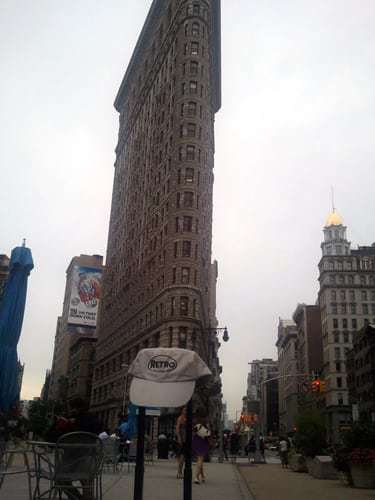 Thanks Peter for showing Retro the hat the big apple, always fun to share adventures!
(Oh and if you want your own Retro Roadmap Hat or tee, or sticker, visit the Retro Roadmap Store! All proceeds go to keeping the site up and running :-))