You've probably learned by reading Retro Roadmap that nothing makes Mod Betty happier than helping people find out about the cool old places that have stood the test of time and are still around for us to enjoy. The authentic mom and pop shops, restaurants, destinations and home grown events that make our swell country unique.
So you can just imagine how excited I am to be able to share some of these vintage places and spaces with an international audience!
I was contacted by Claire, who is a blogger and "Doodologist" from the UK. She's a fan of Retro Roadmap and will be spending a few weeks here on the east coast, and was hoping to visit places that show a bit of real retro US history during her visit.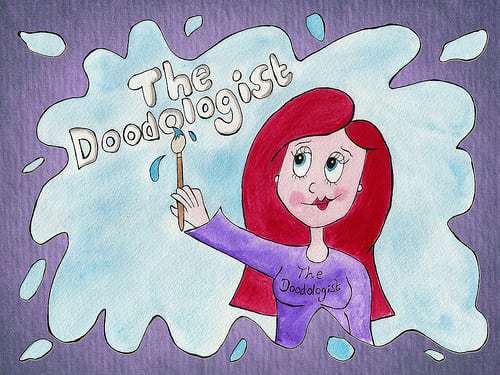 I know exactly how she feels because when I'm traveling – locally or internationally – I want to feel like I'm experiencing the country the way the people who live there do, and not be stuck in some cookie-cutter homogonized "visitor's center experience" version of a culture.
Clair won't be totally stranded here in the US, as she's staying with a fellow blogger pal, Linda – The Distracted Wanderer. She's a travel writer (and 911 dispatcher) based in Connecticut. I love how blogging creates a community like this!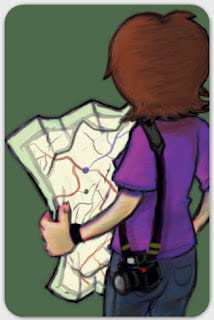 So in the spirit of International Helpfulness, I am creating a Retro Roadmap of the areas of the US  they plan to visit and noting any truly Retro Roadmap worthy places.  This will give both of tuem –  national AND international travelers – the feeling like they're visiting someplace uniquely American and vintage.

View Distracted Doodleologist Retro Roadmap Map! in a larger map
It's my small way of spreading the word about these neat vintage places to an even wider audience, which I only think can help the local economy at the same  time.
You can't outsource  local places and culture, so if I can drive international travelers into Mom & Pop shops, restaurants, theatres and such, they'll be spending their vacation dollars locally while really feeling like they visited someplace true and authentic.
I LOVE THAT FEELING!
One of my fondest memories of our trip to Italy was eating in a little roadside restaurant where no one spoke a speck of English. We were a crowded table and there was a crowded family table next to us. Through the power of hand gestures and pointing, the family asked us if they could have one of the chairs at our table, because the chair had a back, instead of the stools most of us were sitting on. One of the ladies at their table was "in the family way" and needed some back support.
Laughing and smiling we passed the chairs overhead, and in that moment all bonded, at this universal condition.
It's a Small, Cool World after all.
I'm also looking forward to meeting Claire and Linda in person and chaperoning them on a Retro Roadmap tour when they're in Pennsylvania!  You know that I take my title of hostess-with-the-mostess seriously, so they're in for some treats for sure.
Do you know of a place on their route that is a Not Miss Destination? (Here's the map Claire has created with the places they're already visiting)


View Crossing the pond in a larger map
Let me know what places you would send them in the comments below. My Retro Roadmap Distracted Doodler Map is a work in progress, and it would be great to have some local input!