Home Movie Day – A Glimpse into Your Vintage Past – Saturday Oct 20, 2012
Posted on: October 19, 2012
With technology moving so quickly these days, many of the old fashioned ways to share images are quickly becoming obsolete, like home movie projectors. This breaks Mod Betty's heart.
Lucky for us for the past 10 years a group of film aficionados have created Home Movie Day – a "celebration of amateur films and filmmaking, held annually at many local venues worldwide." And it's this Saturday October 20.
I thought I'd share this info about Home Movie Day because I have first hand experience with the notion of family films becoming irrelevant and discarded.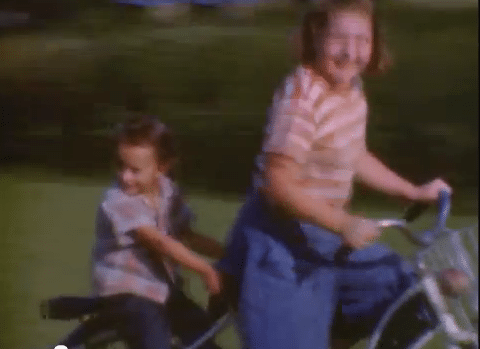 You see, I came across a box of home movies discarded in the trash a number of years ago, when out walking the dog. Just this year we were able to see some of this no longer wanted footage with the help of a friend who has a projector, and what we saw charmed us so, that we decided to get some of it transferred to digital files.
Even though they aren't our family, it breaks my heart that someone just dumped these colorful and cheerful family memories in the trash. And I know how it is to research and come up emptyhanded, both when I tried to find out who these folks were, and when I try to find out historical info about my own family.
So like the Rescuer I am, I saved em, and then I created this video for one of Retro Roadhusband's songs, using some of what we saw:
(Cliff Hillis, Keep The Blue Skies)
So if you have home movies you haven't seen in forever, and don't have access to a pal with a projector, take advantage of the Home Movie Day resources in your area!
From their website:
Home Movie Day events provide the opportunity for individuals and families to see and share their own home movies with an audience of their community, and to see their neighbors' in turn. It's a chance to discover why to care about these films and to learn how best to care for them.
There are events all over the world! Click here to find the Home Movie Day event nearest you: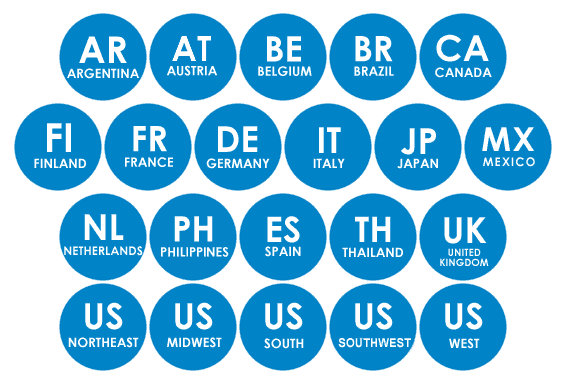 Your home movies are probably a lot more interesting than you remember! Most Home Movie Day events are free and open to the public, and offer expert evaluation of films brought in by participants, as well as an opportunity to see your very own films in an open screening. If you have home movies on film that you've never seen, or haven't watched since you inherited them from your grandparents–don't let your films decay! Take them to Home Movie Day!