Video Shoot Snapshot — Had To Share!
Posted on: August 10, 2014
Just had to share this photo from our video shoot yesterday – that's not a model, but she could be! She's the pharmacist at Adams & Bright Drugs, in Hamburg PA. Can't wait to share the story with you all!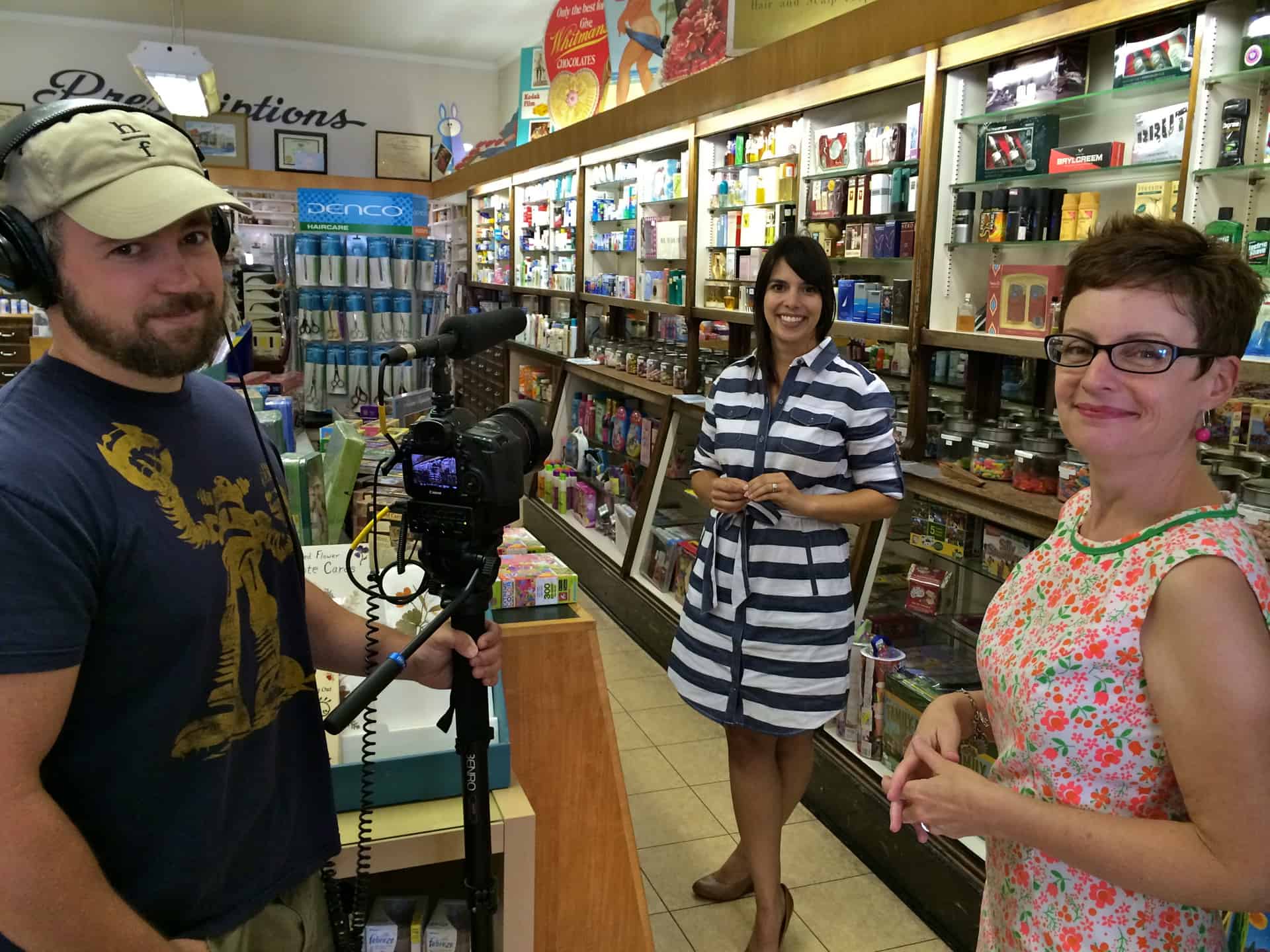 We shot 2 videos yesterday which is a lot to do in one day, but we made it work! Can't wait to share the episodes with you all when they're edited.
Special thanks as always go out to all of you who supported these videos via Kickstarter, sharing the link, spreading the word and going out to the cool vintage places around you. It's all helping!
Best,
Mod B