Mod B Heading to New England Shake-Up…sans Vintage Camper [Baby Steps!]
Posted on: September 24, 2014
Mod B is excited to remind everyone that we're heading up to The New England Shake Up Rockabilly event in Sturbridge MA this weekend. And while I don't have the pencil skirt and Bettie Page bangs down pat, I do loves me some rockabilly music and seeing everyone get dolled up – it's an inspiration!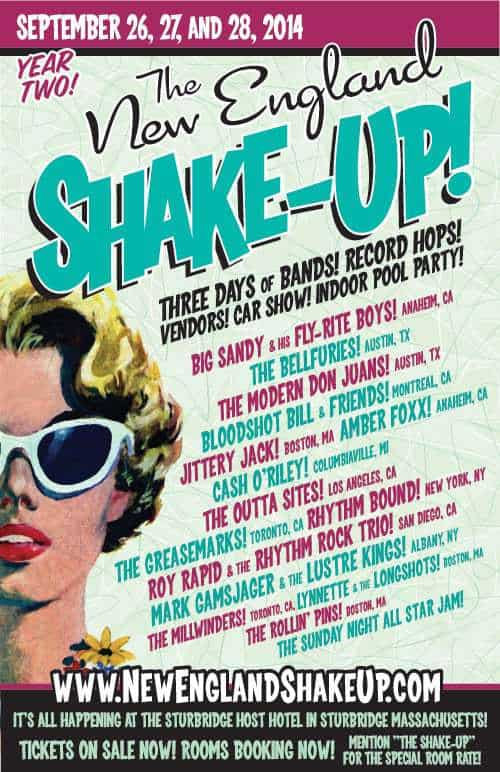 We will have a booth set up at the vintage car show to let everyone know about Retro Roadmap – give away free stickers, sell mugs and tees, and even have a contest to win some fun prizes for folks who sign up for the mailing list!
Unfortunately one thing we won't have with us is our cute lil vintage trailer: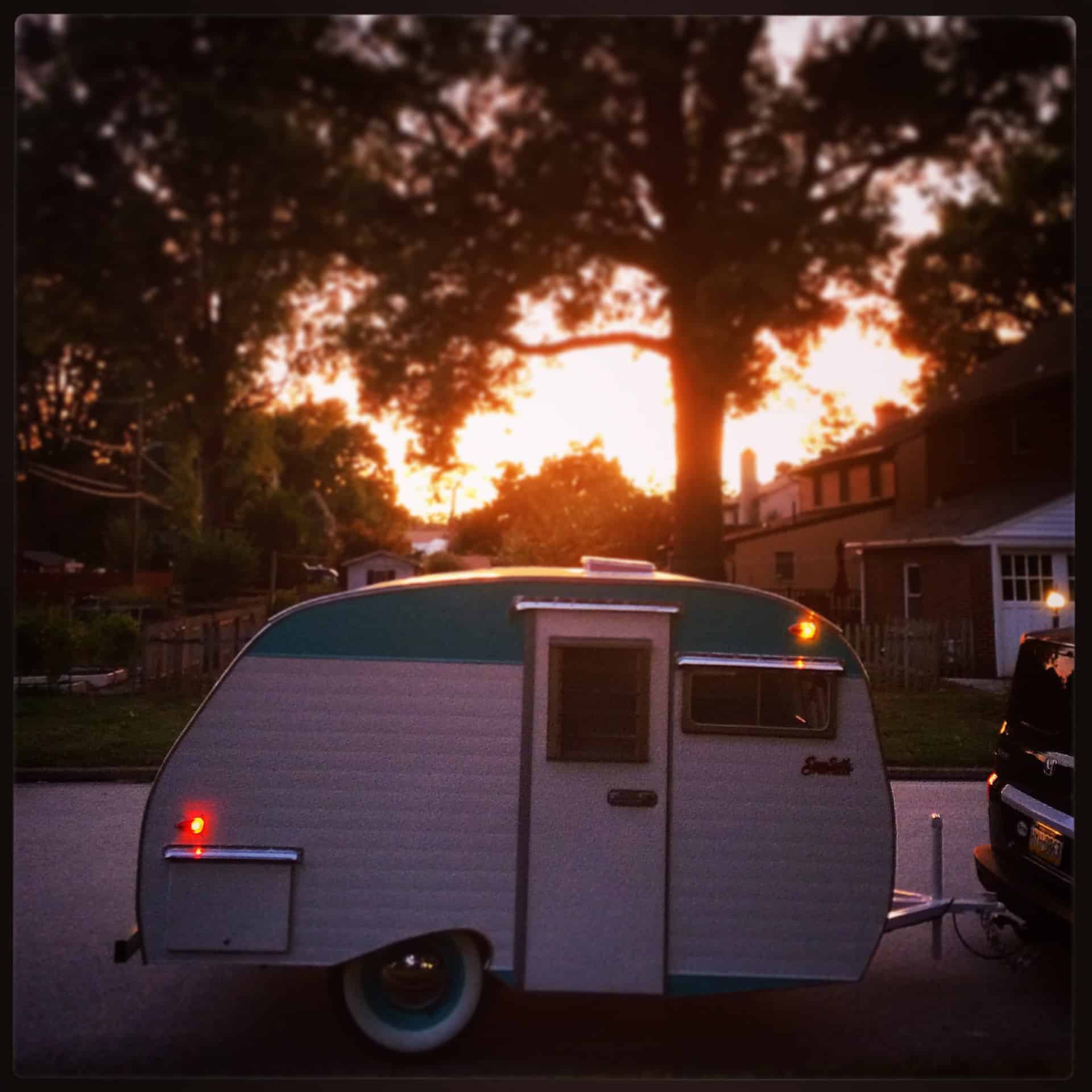 Now before you get concerned that there's anything wrong with her – there isn't. She's lookin good, the cushions my pal Steph made for her are divine and while we had a little scare with the electrical system, that turned out to be a short on the hitch end, not the trailer (and we got it fixed.)
Basically however Mod B and Retro Roadhusband haven't had the time to get our "sea legs" when it comes to towing, turning and backing up. While we did take her for a quick swing through our neighborhood -even stopping at a pal's house to invite him in to check it out (I felt like that scene in That Thing You Do when they get offered a record deal in the back of a camper) we quickly realized that we need to make a few more local trips before driving 5+ hours on the highway!
So if you happen to be in the Sturbridge Massachusetts area this weekend, come and say hi, and we promise to let you all know when our Lil Camper is hitting the road all offical-like!
The New England Shake Up September 26,27,28 2014