Retro Roadmap in The News – Huffington Post, Philly.com, The Simple Things & More!
Posted on: December 10, 2014
Dear readers – I hope you know that Mod B isn't the "showy-offy" type – but in the interest of the Retro Roadmap Legacy I wanted to make sure I highlighted some of the unexpected reviews, writeups and shoutouts that Retro Roadmap has gotten in the past few months. I've compiled it into 1 post, so you won't get pinged with a "look at me in the news again" post – so read on!
The Simple Things UK Magazine Features
Mod Betty's Souvenir Snowdome Collection!
My cache of kitsch must have caught the eye of some folks over in England, as they did a nice feature on my souvenir snowglobe collection. One of the byproducts of being a collector on the road is a penchant for tacky souvenirs. I bet my dad would be amused that my collection got me in the news!
Click here to see a sample of The Simple Things Magazine feature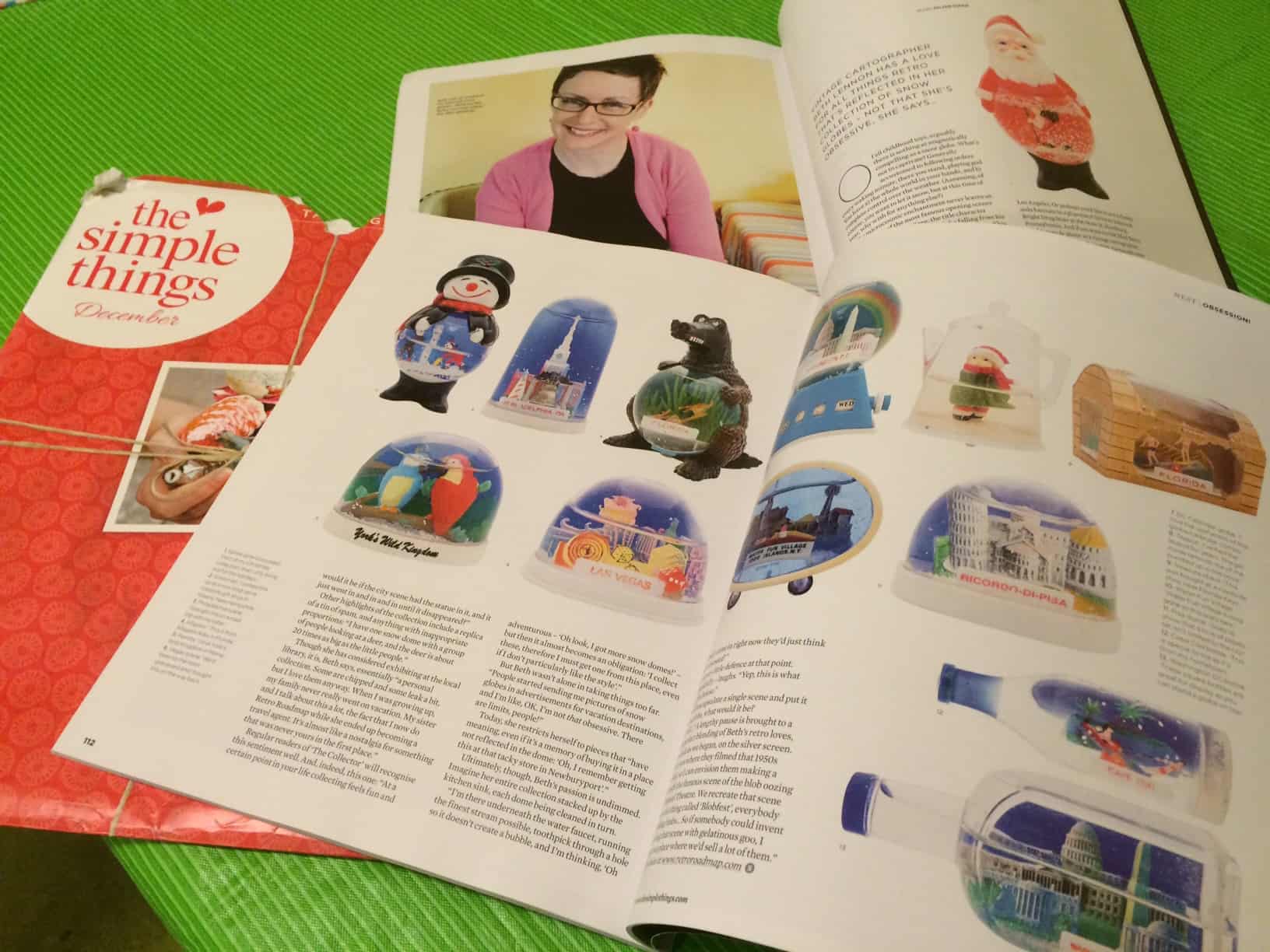 HuffPo Live Video – Retro Roadmap Site of The Week!
How delighted was I to discover that unbeknownst to me, the folks at Huffpost Live Video said that Retro Roadmap was their favorite site of the week! Thank you Google Alerts 🙂
Click here to watch the video on HuffPost Video of Retro Roadmap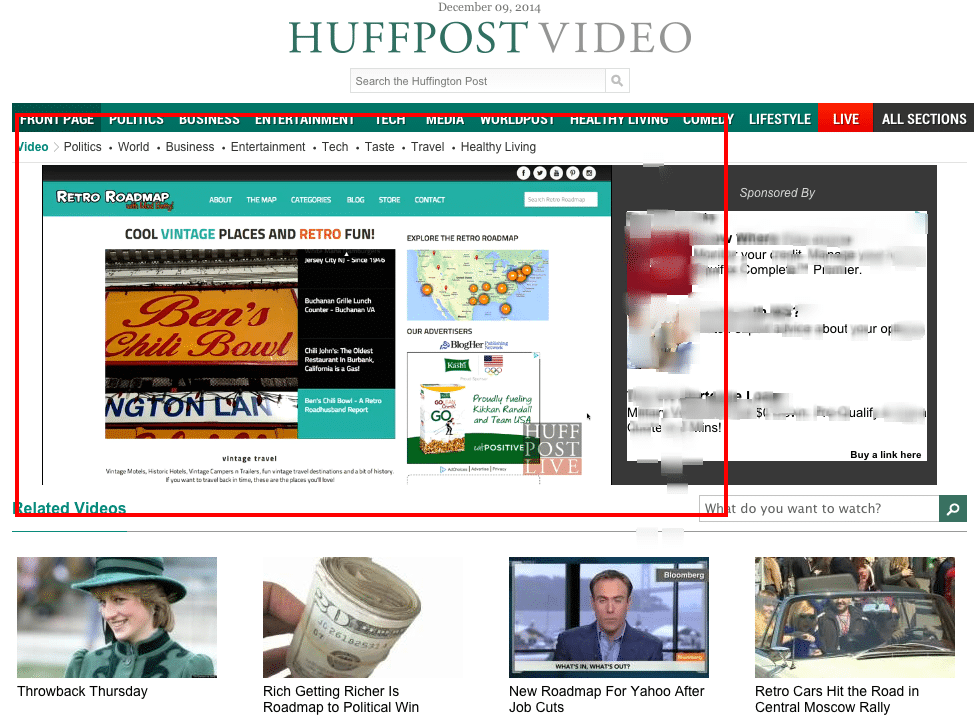 Philly.com  – Retro Roadmap Shout Out!
Mod B's fave local restaurant got some Phoenixville love courtesy of someone's post on a FB page, and Michael Klein over at Philly.com linked to my excited post about the power of social media to be used for good!
Click here to read the article on Philly.com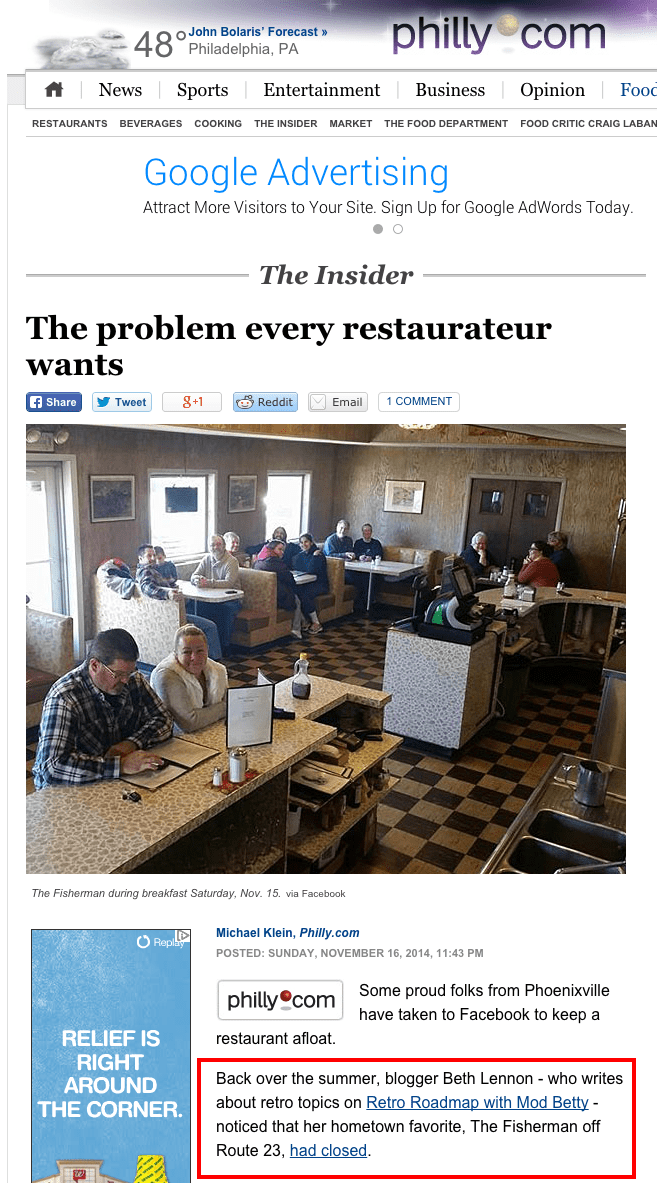 Huffington Post  digs our Retro Roadmap Vintage Camper!
We think our little 1964 Serro Scotty vintage trailer is adorbs, and we aren't the only ones! Thanks Huffpo!
Click here to read what HuffPo has to say about vintage campers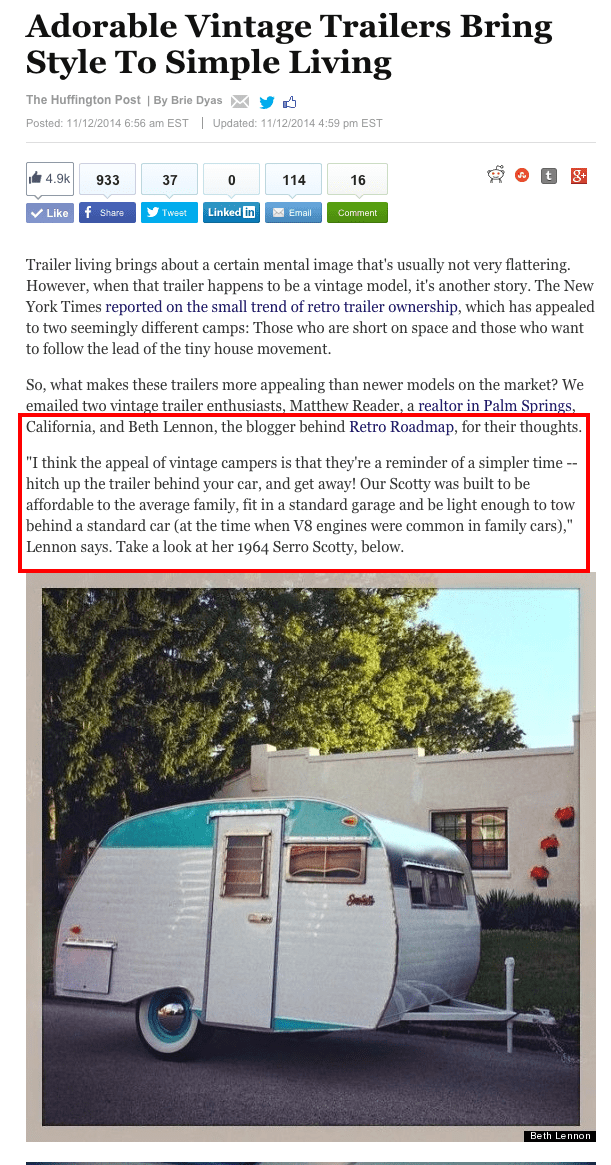 You know I do this all for the love of cool vintage places, but I won't say no to people bringing awareness to my lil endeavor –
The more people who know about Retro Roadmap, the more people who might start visiting the cool vintage places around them!
"Every Little Bit Helps!"
xo Mod Betty