Gang – Mod Betty hasn't been meaning to hold out on you, but when she was perusing her photos yesterday she was simply aghast at how many Retro Roadmap worthy places we've been to but not posted on Retro Roadmap to share with you all.
Like this gorgeous neon sight from our trip to Portland – how greedy of me to keep it to myself!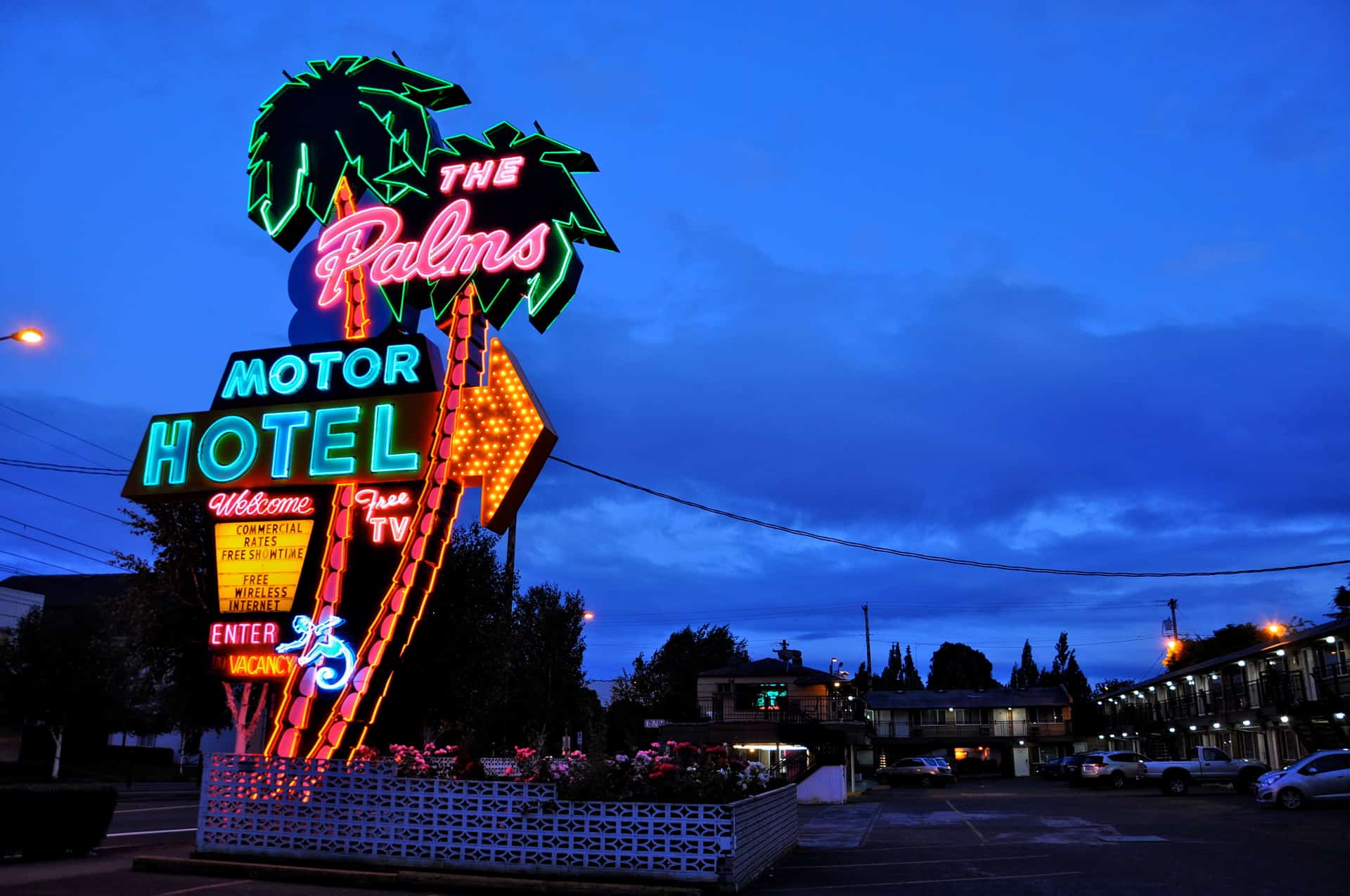 This also really hit home this weekend when I saw some photos I snapped last year of a vintage bowling alley that has been around forever:
I was getting a gang of people together to go there and when I went to make the plan?
CLOSED. 4eva. For Sale 🙁
So while they may have gone out of business anyways,
I can't help but feel if I had gotten the word out about this place that more people could've enjoyed it while it was still here.
So what does that mean? I don't want to be part of the problem, I want to be a part of the solution – so….
More Places For Yous To Goes = More Photos, Less Prose!
That way Retro Roadmap is filled with places that are still open – since we've got the pictures, instead of them closing while I try to carve out time to articulate why you should go there.
If it's on Retro Roadmap – JUST GO! Trust Mod Betty.
But also get out there –  don't just say you're gonna do it – but do it!
Because as we know, things can change in an instant:
So you're gonna be seeing a LOT more posts on Retro Roadmap until I've completely caught up on all of the places I know about that you may not. When I'm caught up? I'm hitting the road to collect more!
Carpe Diem people – nothing lasts 4eva  so make the most of what is here while you can!
xo Mod B