March 2017 Update – according to Billy Penn, last day at Little Pete's is May 29, 2017. Get there now!
Feb 2016 Post:
Little Pete's is probably one of the "newest" places Mod Betty will have on Retro Roadmap (having opened in the late 1970s), but sadly it won't be here for long, as this teeny eatery anticipates being demolished and replaced with a high end hotel.
Get there now before they demolish this last bastion of inner city "counter service for the common man."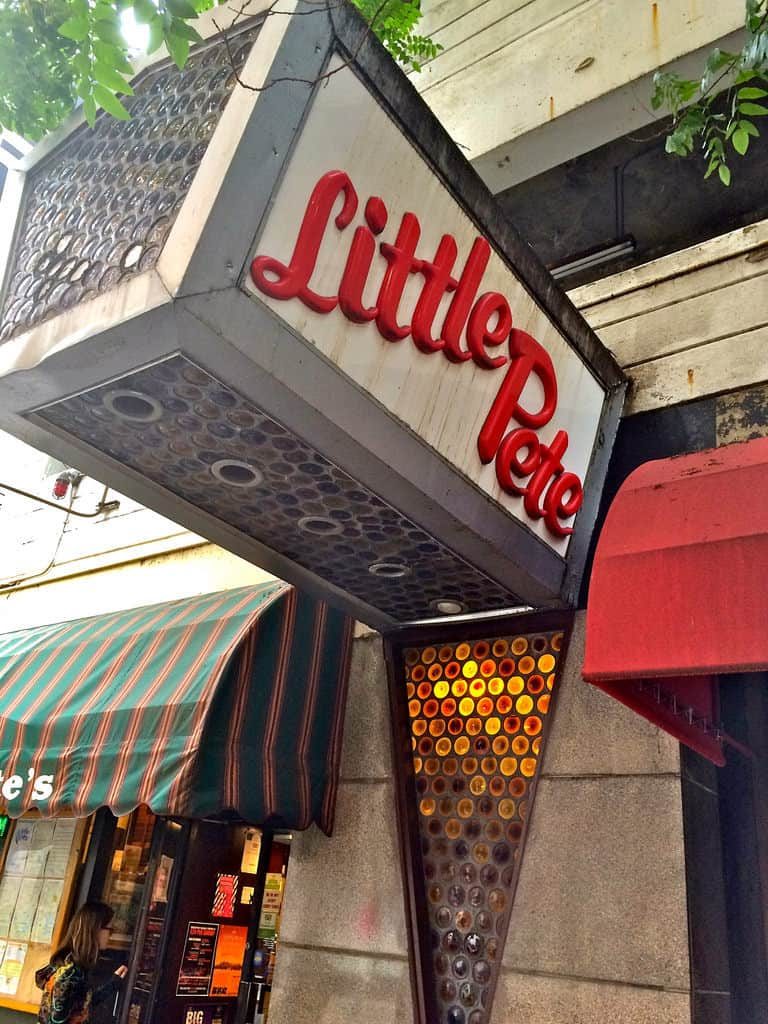 Located in the swank part of town just 1 block from Rittenhouse Square, Little Pete's has been serving hearty food at all hours since the two Greek immigrant Koutroubas brothers opened it in 1978.
I will forever remember fondly our last visit for breakfast, when – not in the mood for homefries – I told our waitress to just omit them from my order, even though they were technically included in the special.
"Would you like a slice of tomato instead?" she  generously suggested.
That tomato  hit the spot and her simple gesture touched my heart, leaving me with a lasting good feeling that I will always harken back to when I think of Little Pete's.

Here's a nice tribute to Little Pete's from Maria Panaritis that does a better job than I could of capturing what this place means to a lot of people.
So have a read, but more importantly – get to Little Pete's (or your local gem) before you can't get there no more.