Mod Betty is sad to share the news of the passing of Phoenixville Pennsylvania's "Grandmother to All" Mrs. Freda Hirsch, just a few days shy of what would have been her 98th birthday.
( Here is a link to her official obituary )
Freda at 92, still behind the counter, with a smile for everyone.
Many knew her for longer, or more closely than I did, but I treasure the time we were able to spend with her at her little store, nestled in between the houses on Washington Avenue.


We'd pop in for a soda, or bag of chips, or even when we still had one, a copy of the daily local paper.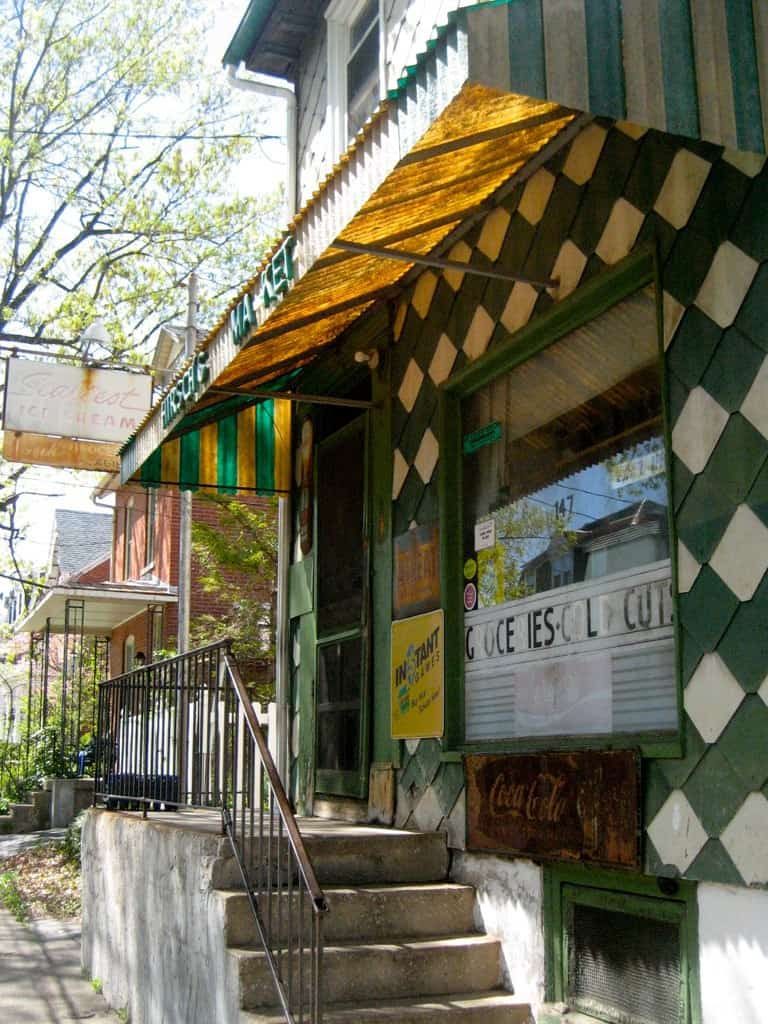 Who were we kidding? We didn't need any of that stuff – it was just a ruse, an excuse to open the creaky door and see Freda.


She'd light up with a smile and was always happy to chat, making us newcomers to town feel like we were part of the extended family of locals who were so fond of her.


When she could not open the store for one reason or another, there would always be a little note of explanation, written in greasepencil on a slip of cardboard.


Ever the thrifty one, I'm sure they were bits of packing boxes from deliveries, and she knew she may need them again, so they were never thrown away, but kept handy in a box behind the door.


Sadly we knew there would be one day when the sign would indicate a permanent closure, and even though we expected it, it still hurt to see it. Much like now, when we knew she would not be around for forever, today's news still hurt.


I'm glad we got to share Freda's Store with folks who might not have known about it, or been hesitant to venture in. And I'm glad that I snapped so many photos of her shop on dog walks or visits, and people can reminisce and look at them.


And I'm glad I met Freda. She's being remembered by so many people, for just being nice to everyone, working hard, treating people fairly. Her legacy is something to aspire to, and we should all hope to be remembered by so many  so fondly.

You can read an interview with Freda here on Retro Roadmap
Look at photos of Freda Hirsch's Market in Phoenixville here on Flickr.