Mod Betty had one of the more thrilling experiences of her life when Ambassador of Americana, inspiration to roadtrippers everywhere, Charles Phoenix visited Retro Roadmap HQ in Phoenixville Pennsylvania, and spent time with Mod Betty!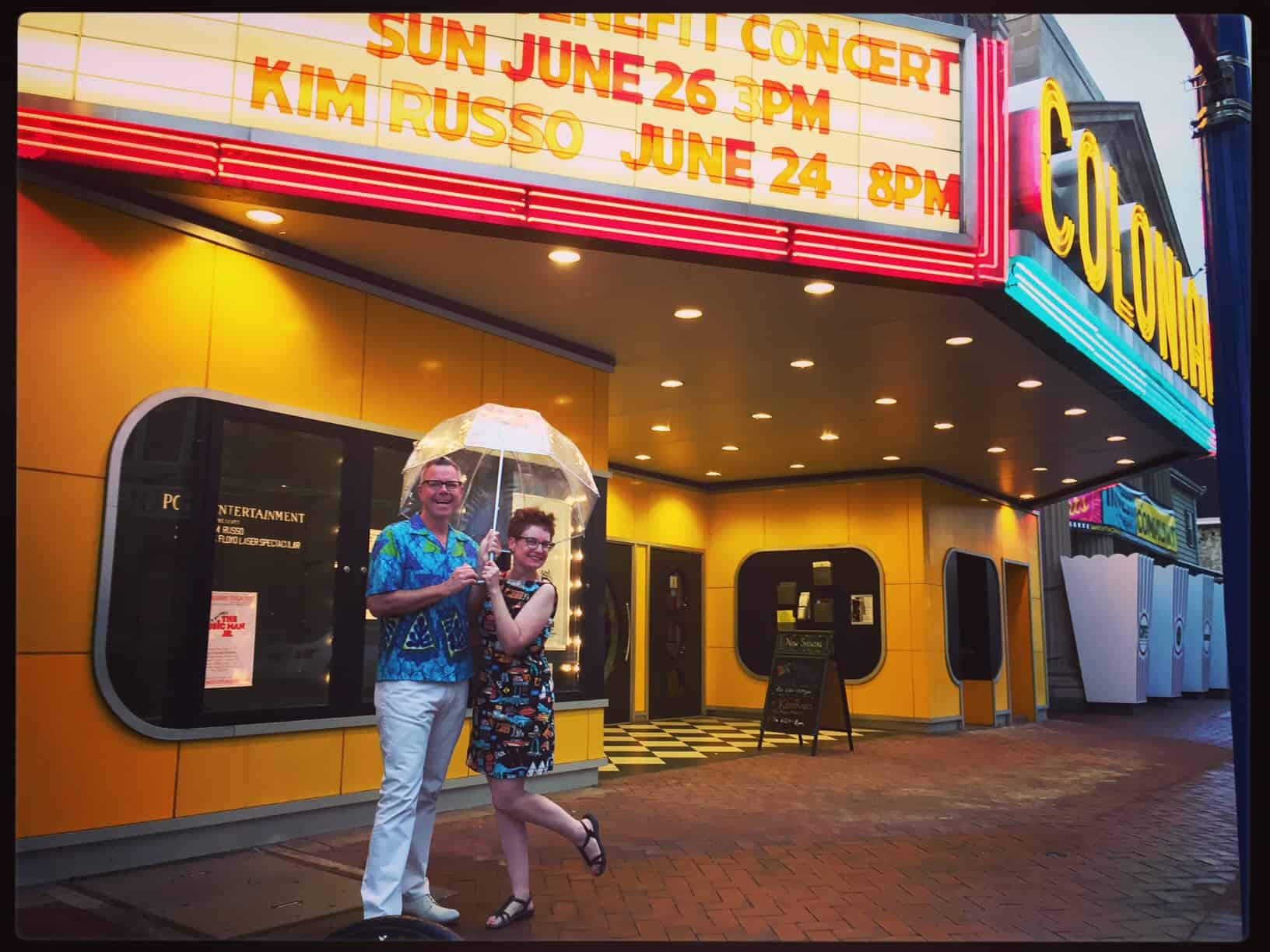 Charles has been an inspiration to Mod B ever since she happened upon his book Americana The Beautiful 10 years ago, and later had the thrill of seeing his live show during a Los Angeles visit in 2007. Since then she, like thousands of lovers of Americana, kitsch and "homespun and family run" businesses that still exist, has followed him on Facebook, Instagram and even Television!
So when Charles reached out because he was coming through Pennsylvania, Mod Be quickly got out her map making tools and highlighted some of the very best authentic vintage places in our state to check out. It was fun to see him checking in at places we recommended!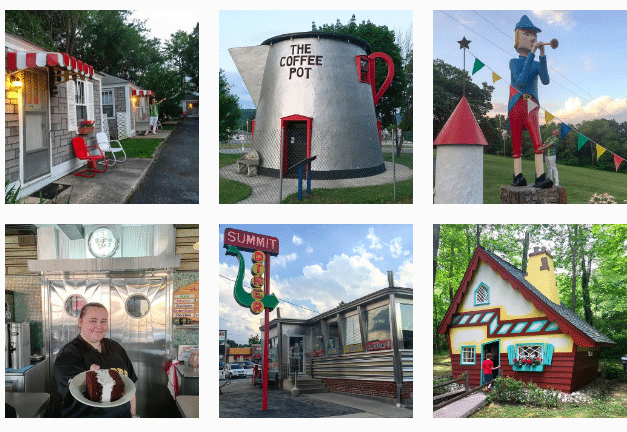 Retro Roadsister who lives in Massachusetts and also follows Charles on Instagram noted the similarities in good taste, unbeknownst to the connection that had been made 🙂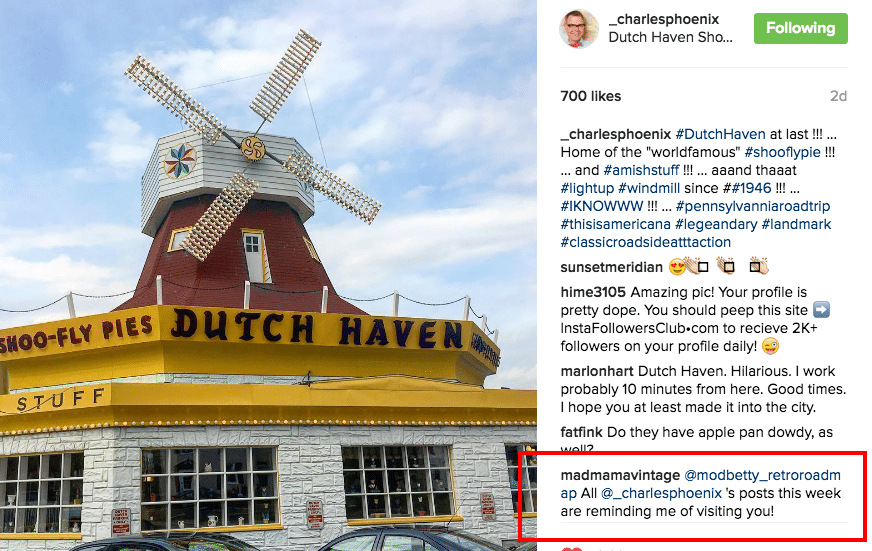 So when he came through his own Ville – PHOENIX-ville (I know!!) we had to bring him to The Colonial Theatre as well as our fave restaurant in town The Fisherman. He was charmed by both spots, and we were thrilled that they got the Charles Phoenix Stamp of Approval.
Ever the gracious guest, he came bearing a shoofly pie from Dutch Haven (learn about that place in Retro Roadmap Video Episode 10) His post of yours truly and the pie garnered a lot of likes on Instagram and introduced some new fans to Retro Roadmap. Welcome!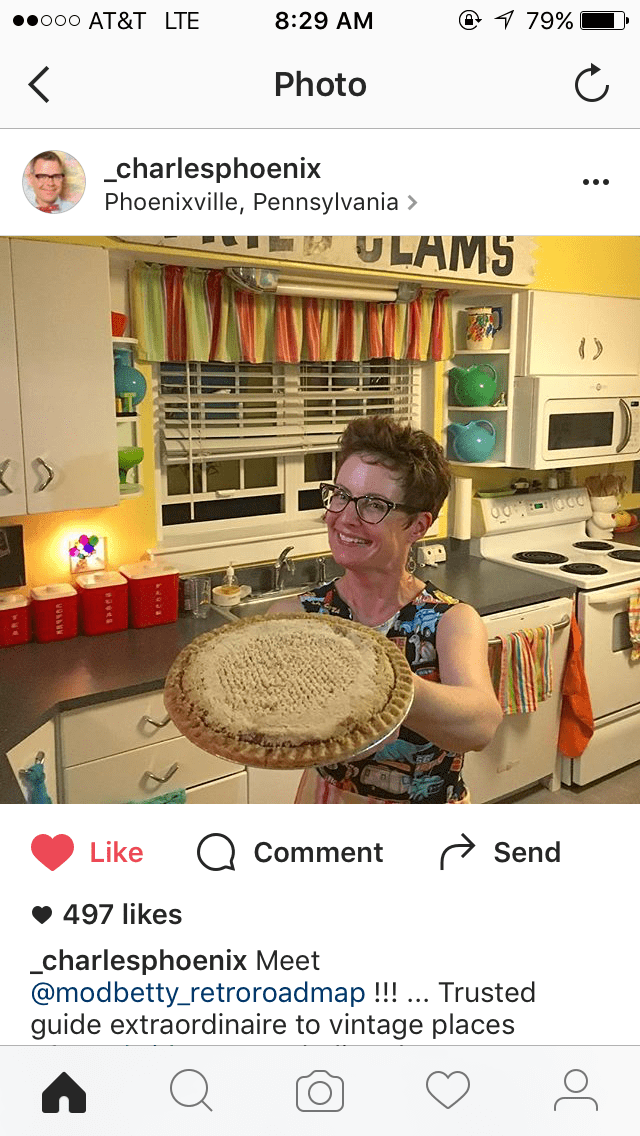 Charles is a dear, and we forever love that he can raise the awareness of the cool authentic vintage places that we all love so much, to a wider audience. Hoping we can collaborate again in the future!