Even though she's too busy to begin with, Mod Betty is following through on an idea she's had for far too long:
The Retro Roadmap Roadbook series!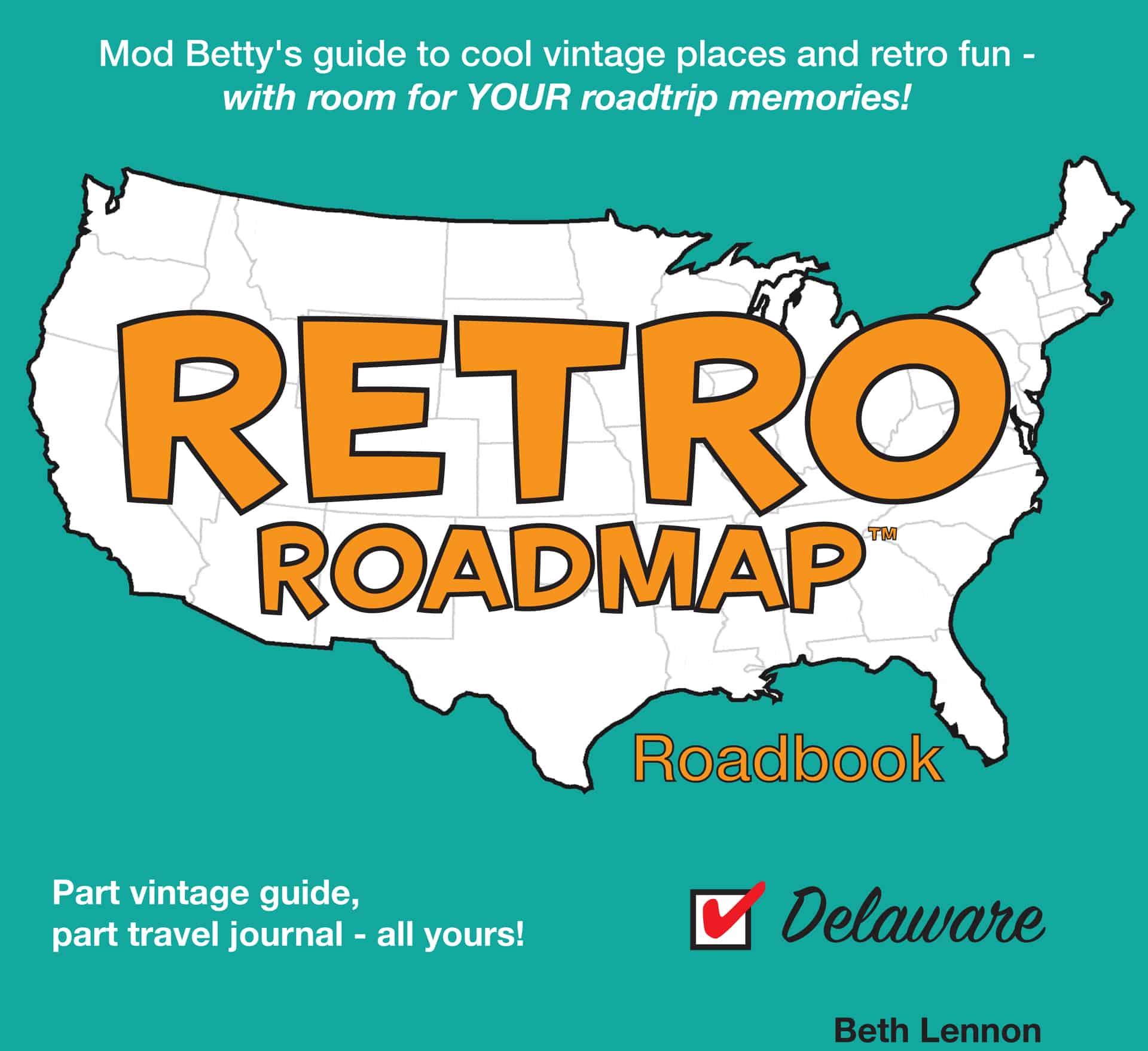 My plan is to create one for each state, and thanks to the modern convenience of online self-publishing services, I figure that can keep me busy for the next 50 years or so 😉
Here's the thing I think is so cool: These old-school printed-on-paper books all start out all the same; but then YOU have room to make it your own.
Once you add your memories and finds, it becomes YOUR personal travelogue, documenting the cool vintage places you've visited and discovered in each state, and the fun you had doing it!
Delaware is on her way to the printers, and you will be able to buy your copy here on RetroRoadmap.com, via paypal or in real life in a variety of shops and events. Then look forward to more states added to the collection soon (I'm eying up the New States next (NEW England, NEW York, NEW Jersey ;-))
I figured the longer I wait to document these cool vintage places, the fewer there will be, so I better get started now, before there are none left!
xo,
Mod B