Mod Betty is a fan of the classic 5 & 10, so she chose a few for them to highlight in this writeup when House Beautiful asked!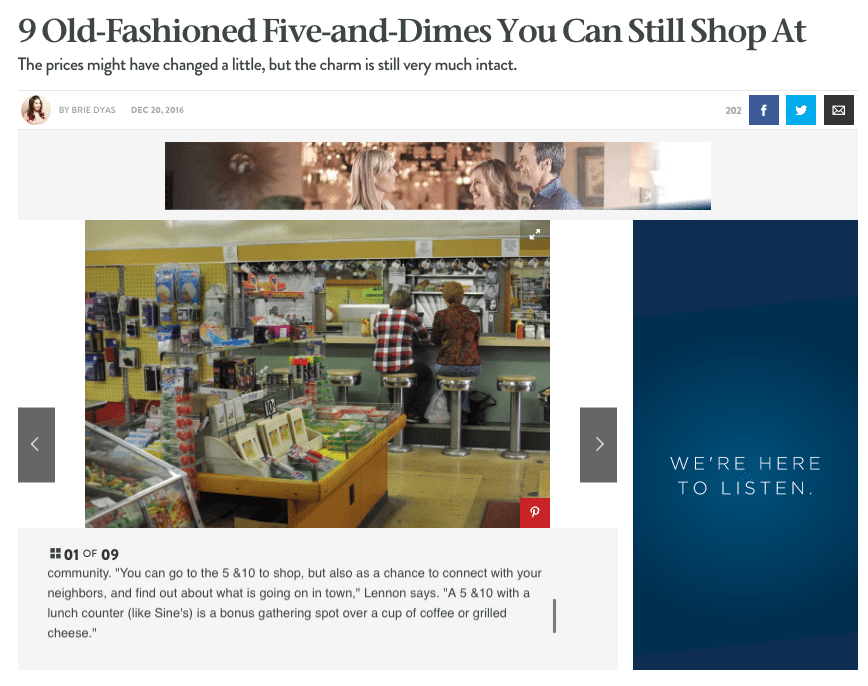 And the bonus about this lil feature? Mod Betty discovered even MORE Five and Dimes to check out.
Every little bit helps, getting the word out about the places we love! Thanks House Beautiful for the opportunity.