2020 HEARTBROKEN to report: PERMANENTLY CLOSED / FOR SALE / https://www.loopnet.com/Listing/248-Mill-St-Worcester-MA/19788103/
Mod Betty has scouted a lot of bowling alleys for Retro Roadmap, and so far, one of the very best preserved and maintained bowling lanes she's EVER SEEN is the Colonial Bowling Center in Worcester Mass.
You couldn't tell this from plain brick facade and New England conservative colonial style entrance…
But once you enter the building it feels like you've stepped back in time 50+ years.
Voila!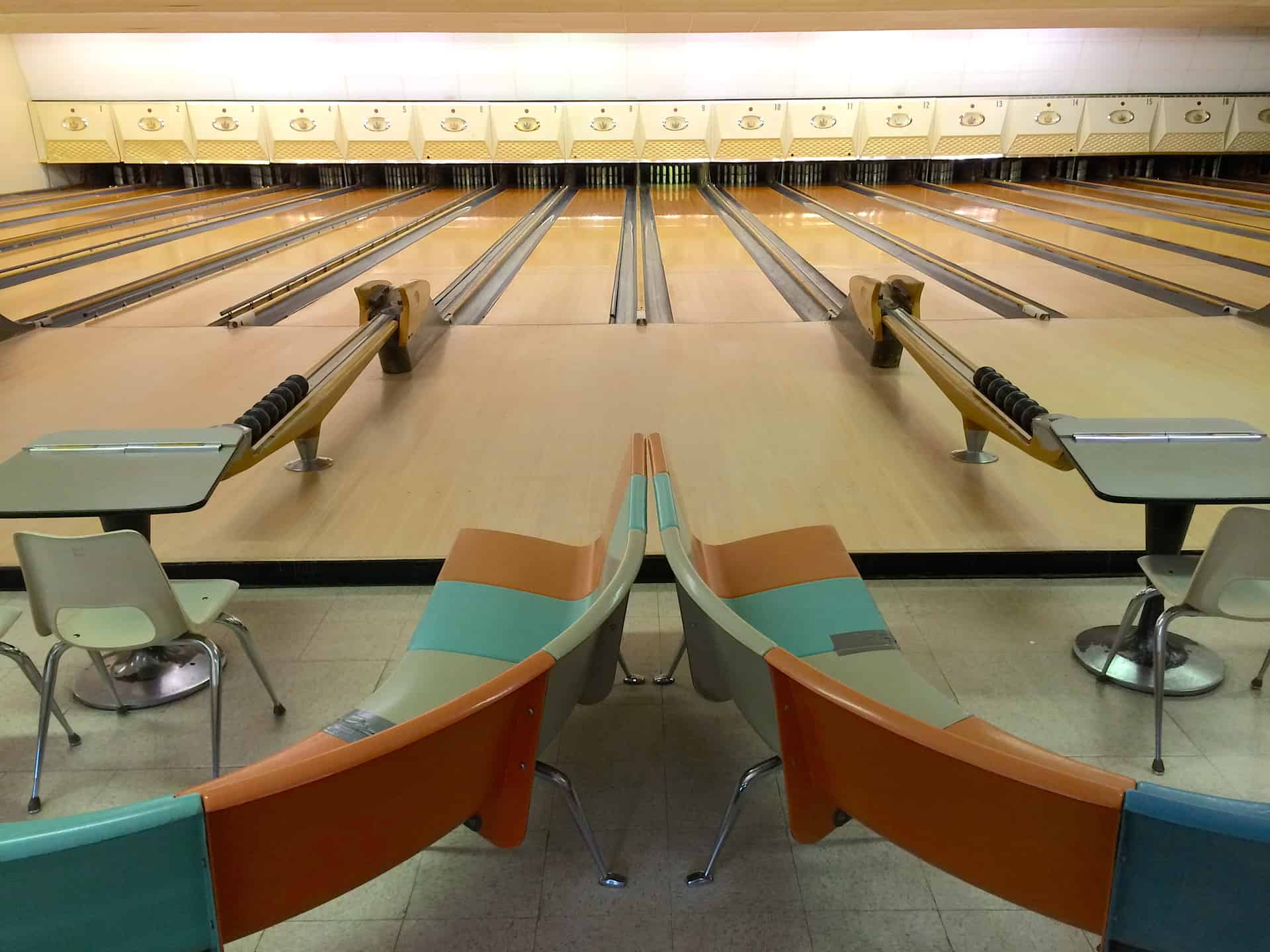 Colonial Bowl was opened in 1960 by Nick Andreson when he was in his mid-30s years old (math? he's in his 90s now!) He still owns the building and business. It is his attention to detail that has kept the lanes and decor so well preserved, according to Paul Wambach who we chatted with just as they were closing for the day.
This is the only bowling alley left in Worcester, which is crazy considering Candlepin Bowling Was Invented Here! Our Retro Roadmap leopard print pillbox hat goes off to Mr. Andresen for keeping this place just the way we like it. Clean, well kept, vintage. Why change it? Everything still works and looks great!
Can't you just imagine Don Draper taking his kids here, leaving them to bowl all by themselves and then go sit here smoking, looking out the window for someone else's wife to arrive for an assignation? (Note: 2017 no smoking allowed!)
Speaking of kids, this isn't a conference room for tiny people, but a party room for birthday parties! Retro Roadhusband for scale 🙂
Scoring with pencil and paper, rotary telephones, old fashioned cash register. Love this place!
Go now and experience it for yourselves!