Vacationing at the Delaware beaches for 4th of July week, or looking for an excuse to head down there?
Mod Betty is doing a book signing at Browseabout Books in Rehoboth Beach, DE Friday July 7, 7-9pm.

Buy your copy of the Delaware Retro Roadbook here during the event and Mod B will autograph it for you!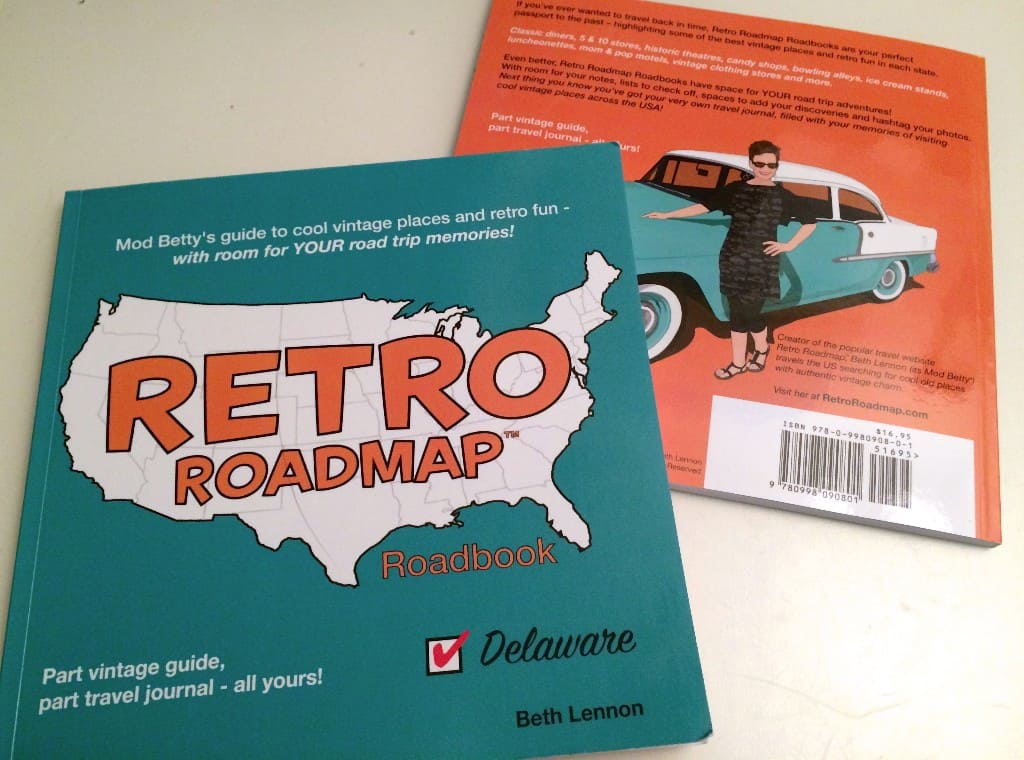 You can also get started right away using the book to discover and document your visits to the Rehoboth Retro Roadmap-worthy businesses in the area, starting your journal with "We were down the beach at the book signing…"
Shameless plug department: If you want to make a Rehoboth night of it, Retro Roadhusband Cliff Hillis is performing this very same evening at the Cultured Pearl restaurant (8-11pm) just a few blocks away from Browseabout. We'd both love to see you on Friday July 7!
EVENT
Retro Roadmap Book Signing
July 7, 2017 7-9pm
Browseabout Books
133 Rehoboth Ave
Rehoboth Beach, DE 19971
(302) 226-2665
http://www.browseaboutbooks.com/