Mod Betty heartily endorses this event and will grace it with not only her presence, but a giveaway raffle for a personalized autographed copy of the Retro Roadbook of Philadelphia Suburbs!
Wednesday March 14, 7:30pm The Ambler Theater presents "At The Drive-In" – an independent documentary about the Mahoning Drive-In Movie Theater here in Pennsylvania.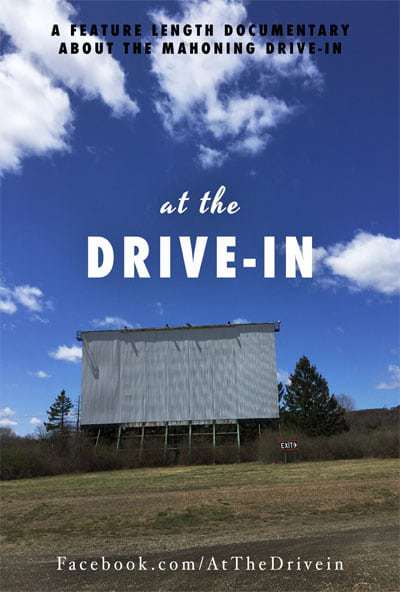 "Unable to purchase a $150,000 digital projector, a group of quirky film fanatics in rural Pennsylvania fight to keep a dying drive-in theater alive by screening only vintage 35mm film prints and working entirely for free. At The Drive-In Documentary tells the incredible true story of the The Mahoning Drive-In Theater in the Lehigh Valley."
Mod Betty will be handing out raffle tickets at the entrance to the auditorium, and one lucky winner will be picked to win a free Retro Roadmap Roadbook, personalized and autographed by Mod Betty! She'll also have Roadbooks for sale, if you want to pick one up for you or a friend (makes a great gift!)
This screening will be followed by a Q&A with the filmmaker and subjects of the film, which won the Best Local Feature award at the 26th Philadelphia Film Festival in 2017.
See you there!
xo Mod B
Wednesday March 14, 2018 7:30pm
At The Drive In Documentary
The Ambler Theater
108 E Butler Ave
Ambler, PA 19002
(215) 345-7855