One of Mod Betty's FAVE FILMS EVER on the Big Screen at an old timey downtown movie theater? Dreams Do Come True! Join me!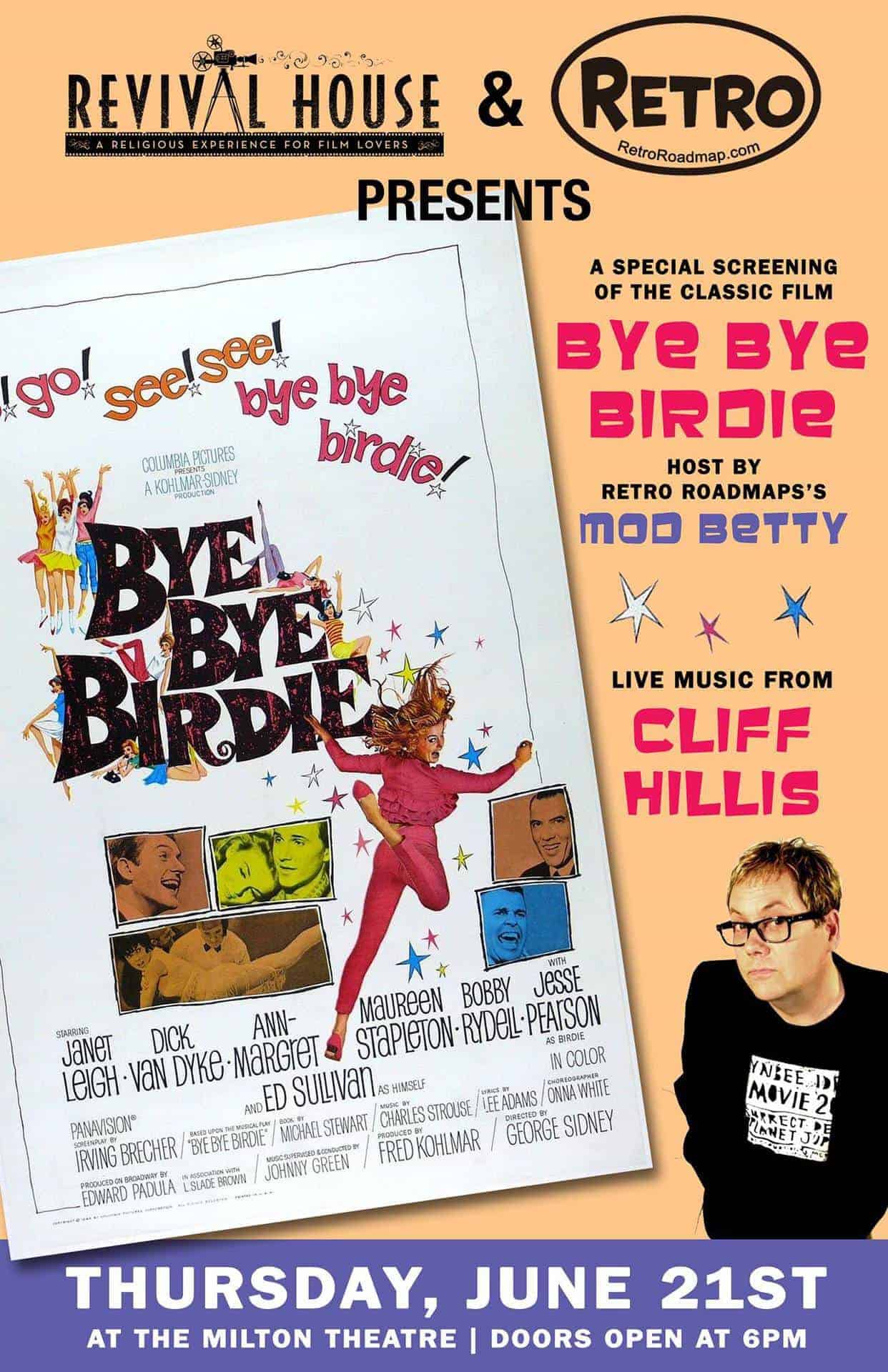 Thursday June 21, 2018 at The Milton Theatre, Revival House and Mod Betty are curating an evening of Retro Roadmap fun!
Remember The Milton Theatre? We did a Retro Roadmap video there! I still crack up at my face on that screenshot 🙂
Not only will we get to see Bye Bye Birdie (swoon!) but film shorts, Retro Roadmap videos, 15+ beers. 7 wines. Craft Maine Root Sodas and tons of snack food.
Oh and Retro Roadhusband Cliff Hillis will be performing! You may remember his music from the Retro Roadmap Theme Song video, but he's got loads more original songs – like this one (with video by our pals at W Films!)
The fun starts at 6pm, movie at 7.
Get your tickets here, and I will see you there!
The Milton Theatre
110 Union St
Milton, DE 19968
(302) 684-3038