Retro Roadmappers!
Retro Roadmap is featured in the Philadelphia Inquirer's Sunday Travel Section – how exciting!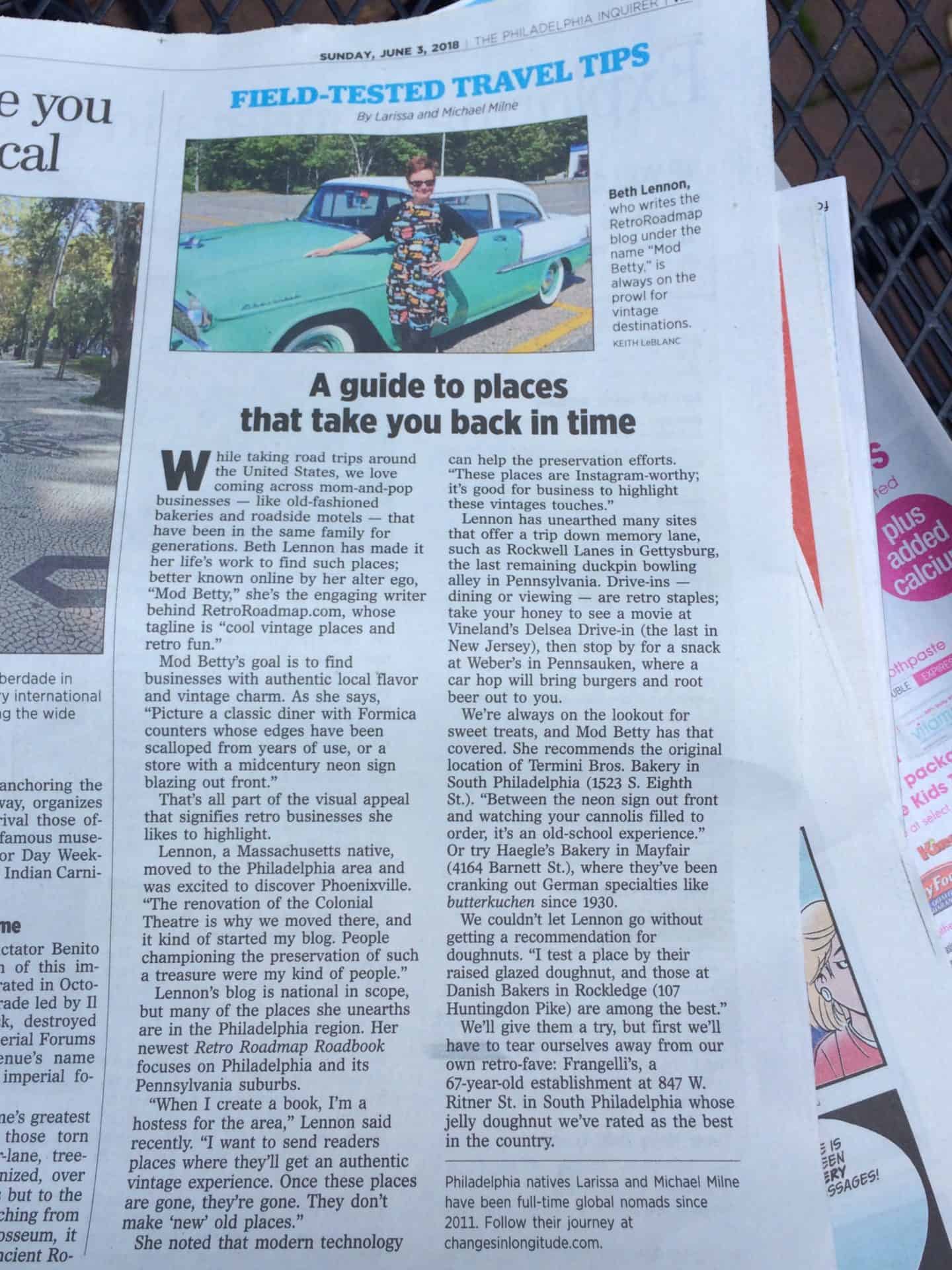 You can read the article here on Philly.com (and please leave a nice comment, so all of their readers discover how much fun it is to discover and visit cool vintage places and retro fun!)
Or if you're in the Philadelphia area and get the Sunday Paper you can read it there.
Or, if your eyes are real good, you can probably read it in the photo above!
Better yet, here's a nice high res version that might be easier on the eyes 🙂
I'm excited to have a real print copy to send to my mum, so she can hang it on the fridge 🙂
Super swell thanks go to Michael and Larissa Milne, who wrote the article. They're "Digital Nomads" (sounds like fun!) and creators of Changes In Longitude website, featuring their travel writings as they travel the globe.