Mod Betty returns to the PBS airwaves on WHYY-TV's Movers and Makers!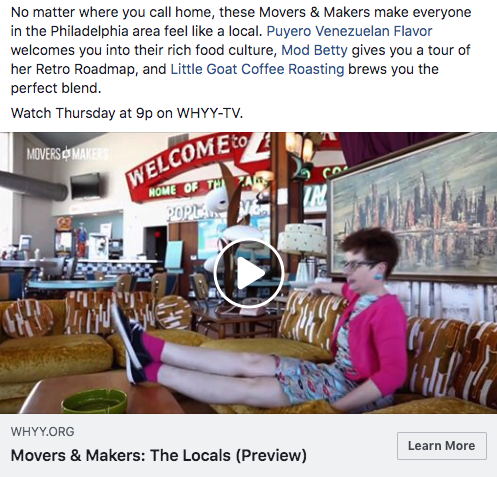 The show will officially debut on  WHYY-TV Thursday April 11, 2019 at 9pm (Eastern Standard Time) but…
Click here for a sneak peek promo video of Mod Betty and her fellow guests!
And make sure to tune in Thursday for the entire Movers and Makers episode.
(I'll also be sharing it when they post the video online as well, if you miss it!)
Thanks, Retro Roadmappers!
 – Mod Betty